Where Can You Pay for Live Shows Without a Credit Card? Here!
last updated
January 10, 2021
We noticed a growing trend in the demand for video chat sites that don't require a credit card. We weren't the only ones paying attention; as nowadays many webcam sites have begun to introduce alternative payments. These payment options are not only convenient, but also offer users added levels of safety & anonymity. Interested in watching live shows without using your Visa or Mastercard? Follow on.
The various payment methods which will be discussed include: PayGarden, Paypal, Wire transfer and Bitcoin. You should know that sometimes these payment options randomly go offline. They're usually once again available within a couple of hours or days. In which case, you could either wait; choose a substitute payment method (on the same site); or go to a completely different webcam site.
We detailed a brief explanation of each payment method, as well as the pluses and minuses further down the page. It's up to you, as to which alternative method to pick. We recommend first using up your giftcards (where you can), and then continuing with PayPal when you run out.
LiveJasmin.com

LiveJasmin strives for perfection, and ranks high up on our list of the best sites for c2c shows. It features world-class models; site-wide HD; and rooms with immaculate settings, along with professional webcams / studio sound. This is a true premium site which offers consummate services in private. LiveJasmin's girls are among the best in the business. Not only are they ramp-model hot, they have also been coached in how to give the most attentive performances for the camera; up-close or wide-angle. If you want to get pampered by hot babes, step this way.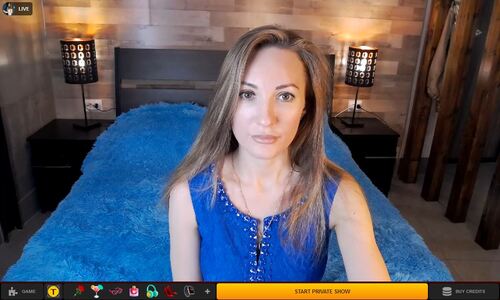 This top ranking site offers more payments solutions than most other sites, and if you're looking to watch live shows without using a credit card, Livejasmin becomes an obvious choice. Here, both PayPal and Bitcoin payments are accepted - and further still, LiveJasmin recently introduced PayGarden as a payment method. You can now use unused gift cards to pay for credits. If neither of these options appeal to you, there is always the option to make your purchases through a wire transfer. Heads up, some of these payment methods are locked to specific geographic regions. We suggest to double-check the payments page, and confirm which pay methods are available to your location. LiveJasmin is now also accepting Skrill payments (secure online transactions in real-time).
---
Flirt4Free.com

Flirt4Free has fast become one of our favorite webcam sites. It has a modest-sized model base, and many live shows in Full HD. This niche site offers more video chat options than most other sites which include: Public Chat, Private Shows, Voyeur Mode, Group Chat, and so the list goes on. Offered Shows is a unique feature to Flirt4Free, and one that our team had loads of fun with. In an offered show setup, you and the model negotiate on a live viewing (inclusive of c2c) for a fixed amount of a time, at a set price. If you're a good bargainer, then you can strike a great deal!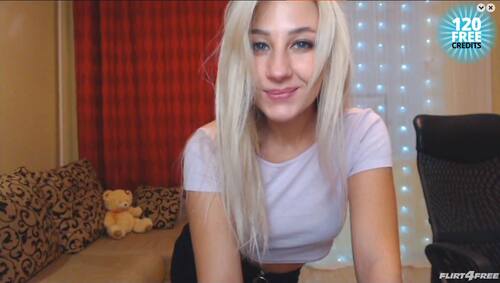 Flirt4Free has a fantastic range of payment options to match its fine selection of live shows. Other than LiveJasmin, Flirt4Free is the only other site to offer all 4 alternative pay options to cc's (as featured in this article). To reach these different payment options, click the BUY CREDITS button > select Change payment method > now choose your preferred method to pay. If you have crypto coin; Flirt4Free not only accepts Bitcoin, but also a host of other alt currencies such as Litecoin, Ethereum and many others. Here, you can choose to pay with Maestro.
---
CamSoda.com

CamSoda is one of the newer webcam sites on the scenes that features live celebrity shows, private video chat and voyeur rooms. This one has a fantastic collection of babes, and striking video quality to display them. CamSoda mostly follows the freemium model; which means that many girls undress in the free chat, but not all of them. Some of CamSoda's models only strip in private. From its inception, CamSoda's agenda has been to push boundaries & look to innovate. It broke major ground when it was first to introduce the webcam world to mobile c2c shows.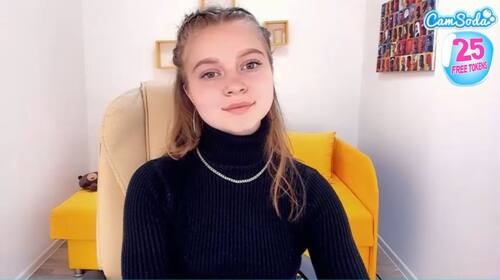 As to be expected from a newer site, CamSoda has embraced a number of different payment options, (as an alternative to credit cards). Here, you can add tokens to your CamSoda account with PayPal, cryptocurrency or wire transfer/check - aside from credit card options. At this point in time, PayGarden isn't an offered payment choice, but being the progressive website that it is, we're pretty confident that gift card payments could be a choice in the future. If you decide to pay by check, you'll first need to request money order information details - to be sent to your email.
---
ImLive.com

A veteran powerhouse, ImLive was one of the very first adult chat sites to hit the internet. ImLive hasn't let up on the heat, it has continued to recruit some of the best looking webcam models around; and just recently debuted mobile c2c shows on it's newly improved mobile video chat platform. This legit site has a big selection of rooms to choose from, with a huge video format in all of them. ImLive has some of the cheapest live shows online; and with ImLive's signature Multi-viewer feature, you get to watch 6 webcams simultaneously.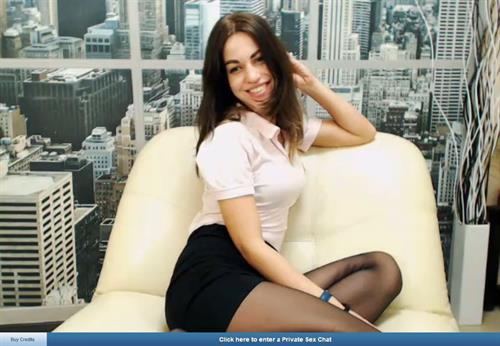 While we love ImLive, when it comes to alternative payment options to credit cards, the list is a little thin. Your choices are either PayPal, or PumaPay. When you choose to pay with PumaPay (alt coin), you get a 15% bonus - regardless of which package you purchase. ImLive happens to run one of the most rewarding customer loyaly programs (non-paying) in the bizz; and members who are active climb the status ladder to reap the numerous benefits & discounts. We recommend ImLive if you're an active user, as this site will only get cheaper and cheaper with time. Take note, it may take a while to reach the top, but when you make VIP - you'll experience among the cheapest live shows found anywhere online.
---
xLoveCam.com

xLoveCam is a trending European webcam site with top models from mostly Europe, but also other parts of the world. This cosmopolitan site features more spoken languages than most other video chat sites, which is great when you're looking to fool around with a girl who speaks with a foreign accent. Although you might see some action in the open rooms, most girls tend to prefer closed video chat in private shows. xLoveCam has many HD camera feeds, however not every room has perfect video quality. The model pool on xLoveCam may be smaller than on other sites, but here - you get way more assorted European flavors.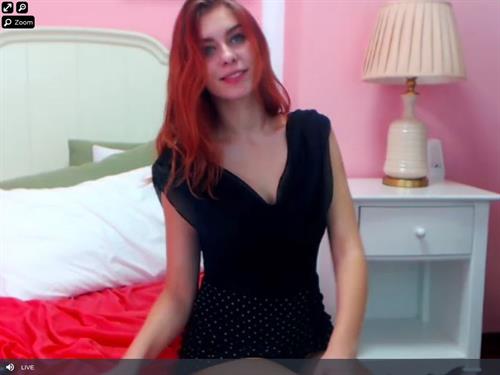 Of the 4 featured alternative payment options to credit cards, xLoveCam offers users: PayPal and Crypto Currency solutions. That said, you can also use Paysafecard & Alipay. Here, you get 1 VIP video for free when you signup; xLoveCam doesn't run promos for free trial webcams, like you get on LiveJamsin or CamSoda. Be warned, it seems as if you get better exchange rates when you buy credits with your credit card, than if you pay with PayPal or Bitcoin, which is understandable but nonetheless disappointing. To keep track of the site's overall progress, check out xLoveCam's Latest News (found under the Media drop down menu), where you get a day by day account showing: how many new models joined; the number of new photos posted; and how many new videos were uploaded. xLoveCam is one of the newer sites to offer mobile c2c shows.
---
Sexier.com

With some 20+ years in the webcam entertainment industry, Sexier is one video chat site that you simply can't afford to miss. With hundreds of beautiful women online at any given time, there's always a live show for your viewing pleasure. If you are feeling particular, use Sexier's advanced search options to find your dream girl. You get filters for just about everything, which sure helps to narrow down the playing field. These range from ethnicity and body type, to kinks and bust size.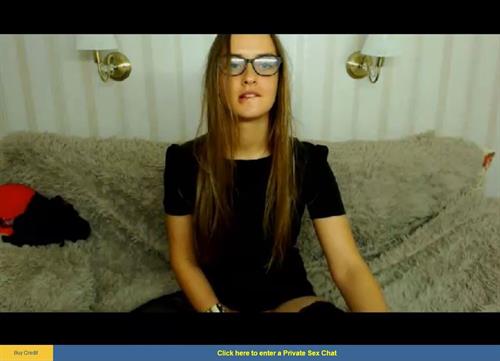 Like ImLive, Sexier also only accepts PayPal & PumaPay as substitutes for credit card payments. When you click the Credits button, a page opens with all the packages available for cc purchases; along with a link to pay with PumaPay. For PayPal payments, you'll need to click the Change biller button, then select PayPal. And just like ImLive, Sexier's customer loyalty program is also free of charge and works with points. The more credits you spend, the more points you earn. Climb your way to VIP, and you will experience among the most inexpensive video chat the net has to offer.
---
Chaturbate.com

The most popular free adult webcam site in the world, Chaturbate leads the freemium market. If it's your desire to see loads of action in the free chat, this is the hottest act in town. It has some amazing webcam models and fantastic HD camera feeds. So why isn't Chaturbate ranked higher? Taking control of a chatroom can be very expensive. With some live shows getting as many as 12,000+ people watching, it can be hard to tip and get noticed, to get what you want. Many of Chaturbate's girls don't do privates, won't respond to pm's and ignore requests for c2c shows.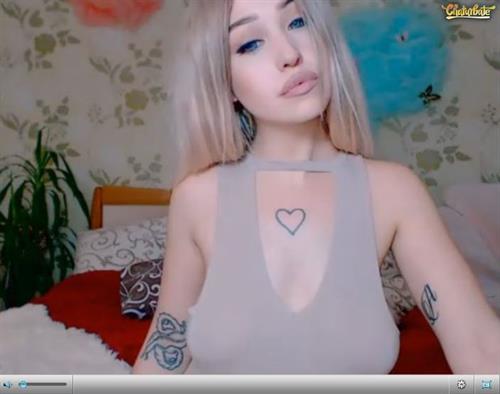 On Chaturbate you can easily pay for tokens without a credit card. Here, your alternative options include: Wire Transfer and Cryptocurrency; and they're both conveniently listed when you click Get More to buy tokens packages. PayPal is an option, but for some reason it's only accessible through a VPN outside of the USA. With Chaturbate's promo, you can bring friends and earn tokens. You earn up to 10 tokens for every registered user, and then 500 tokens for each one them who broadcast (ts & cs apply).
---
PhoneMates.com
PhoneMates might have started as a video chat site for mobile phones, but the site is now available on all platforms. PhoneMates features a large selection of cam babes, all broadcasting on a large screen. The site might not have the best video quality when viewed on your computer, but on on your mobile phone, PhoneMates looks damn near perfect. If you enjoy live shows on the go, PhoneMates might just be the site for you. Private webcams start at just $0.98 a minute.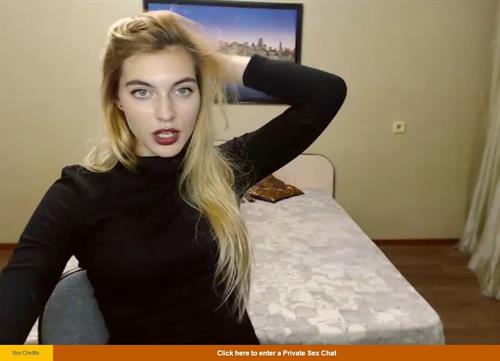 While PhoneMates might be a website for the modern user, it unfortunately does not provide many options to pay for video chat without a credit card. At present, there are only 2 available options to buy credits without a cc; PayPal & PumaPay. Using PayPal gives you the same benefits and promotions that you would receive if you paid with a card. Candy Shows are innovative performances given by models to large audiences. During the preview, guests & members help the model reach her goal, to get the show started. But if you've reserved & paid for your ticket, and the tip-goal is met - you get to enjoy a full uncensored viewing at a fraction of the costs for going private.
---
BongaCams.com

While BongaCams can be considered a relatively new name in the webcam world, it doesn't lack in its number of models. At any given time, you can find hundreds of video chat babes online, with many of them broadcasting in full HD. BongaCams is a freemium model site, which means many of the shows happen in the free chat. If the model is popular and is already getting flooded with tips, she might not be as down with going private. But that doesn't mean you can't enjoy watching shows where girls use stimulation toys in public.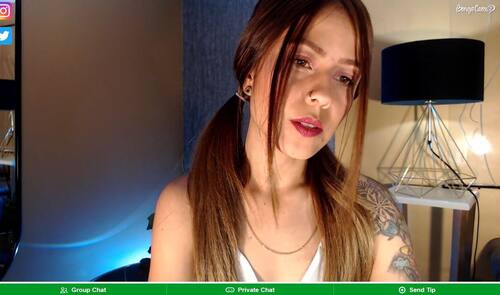 As far as webcam sites that don't require a credit card are concerned; BongaCams provides PayPal, Cryptocurrency & Wire transfer options. And while PayGarden isn't available; it's yet another site that accepts Skrill payments. Take note, if you choose to purchase with PayPal - there is a reduction in the amount of tokens you get with packages that cost $29.99 and upwards. Bongacams has one of the lowest priced packages online; $2.99 gets you 33 tokens, (and aside from credit cards) this killer deal is open to users wishing to pay with PayPal or Skrill.
---
Payment Method Comparison Table
These are all the sites where you can buy tokens/credits without using a credit card. We listed them out, and filled out which site accepts what forms of substitute payments.
The Payment Methods
PayPal
Pretty much everyone is familiar with PayPal. It has been eBay's payment processor since 2002. While PayPal originally avoided involvement with any adult content, they have branched out. PayPal can now be used on select content sites including a wide range of webcam sites. PayPal does not advertise itself on these platforms. Usually, this option is listed under under a separate payments menu. You can read about our list of the top 8 PayPal cam sites here, we even included guides on how to buy with PayPal on each of the respective sites.
Benefits of using PayPal on Live Webcam Sites
More secure than credit cards
Increased privacy
Ease of use
Drawbacks of using PayPal on Live Webcam Sites
It's very rare, but PayPal has the right to freeze your account if they suspect any fraudulent activity
Bitcoin
Bitcoin has been a hot topic for months now. The currency has seen explosive growth and with it, explosive interest in the currency. More and more businesses both online and offline have begun to accept Bitcoin as a form of payment. At first, there were very few Bitcoin cam sites, but as more no cc cam sites open up, Bitcoin is becoming more popular. The lack of regulation over the currency makes it the most anonymous form of payment available. Confused about how to pay with Bitcoin? Here's our full write up for the top 7 Bitcoin cam sites.
Benefits of using Bitcoin on Video Chat Sites
Most sites offer extra credits when paying by Bitcoin
The most difficult form of payment to trace in the world
Bitcoin payments are tax free
Drawbacks of using Bitcoin on Video Chat Sites
No Chargebacks
The value of the Bitcoin is on the rise, so you might regret spending it
PayGarden (Gift cards)
If you receive gift cards from your relatives and have no idea what to do with them, boy do we have an idea for you. You should buy video chat time with giftcards. We can't tell you exactly how much each card will be worth, but if you type the number into the payment box, you'll get an offer from the site. Your card won't be charged unless you decide to accept the offer. The list of gift cards accepted on webcam sites is pretty damn large and includes over 100 brands such as Starbucks, Target, and BestBuy.
Benefits of using Gift Cards for Live Shows
What else are you going to do with them
You would have gotten cash if it was socially acceptable
You can use all your gift cards in one place without having to search from store to store
Drawbacks of using Gift Cards for Live Shows
You get less credits than you would than if you pay with a cc
No free credits on first transaction
Wire Transfer
The first wire transfer was in 1872, so you are probably familiar with what it is. Basically, it's an electronic transfer of funds from one account to another. In the case of video chat sites, you can wire transfer payments for site currency (credits or tokens). It is a method that works, but we don't really recommend it, and suggest avoiding it if you can. Wire transfers are the least rewarding method of payment. You get the lowest value for your money and the transactions are not immediate; so you can't even start spending straight away.
Benefits of using Wire Transfers on Live Chat Sites
You can buy video chat credits/tokens without a credit card
Drawbacks of using Wire Transfers on Live Chat Sites
It is a much slower transaction process
Many sites have a big minimum requirement for wire transfers
Banks will sometimes charge high fees
So Why Not Credit Cards?
So you might ask yourself, why would I care if I paid by credit card or not? Well, your credit card information is something which you should do your best to protect. Yes, you can always go to your bank and get a card cancelled, but if you've ever gone through the process, you know exactly how much of a 'pain in the ass' it is. Using other forms of payment safeguards your 16 digits and prevents your identity from being compromised.
The webcam sites we recommend all have superb security, but the internet is an ever ominous place as far as money is concerned. There are many cyber attackers out there who would love to break into adult sites. By using alternative payment methods in the first place, none of your private information need ever be at risk.
Depending on the method of payment you choose, you could get completely anonymous transactions; which is the best kind of help in keeping your online browsing habits your own business. Click here to go back up to the no cc cam sites.
Conclusion
When looking at video chat sites that don't require a credit card, we focused on PayPal, Bitcoin, wire transfer and PayGarden options, but in fact there are other options such as Skrill. At present, there are only two no cc cam sites that accept PayGarden - LiveJasmin and Flirt4Free. Since using gift cards for live shows is such a cool idea, we're pretty hopeful that other sites also begin to accept branded cards in the not-so-distant future.
Undecided about where to go? Check out LiveJasmin. It offers the most payment solutions, and is one of the most rewarding webcam sites around. LiveJasmin has hot babes for live shows on your PC or phone, and HD in every room.