5 Best Cam Sites for Customer Support Services
last updated
February 10, 2021
One of the most important features of any cam site is its customer support. Sure, prices, model selection, streaming quality, and ease-of-use is what attracts us to a cam site in the beginning - but, if there are any issues or we need help with, it's equally vital to know that there's someone on the other side of the screen that's going to help without delay. The following 5 live cam sites all offer just that.
LiveJasmin.com

LiveJasmin is a standard-bearer in many aspects of live cam chat and their customer support services are no exception. Such high-quality does come at a slightly higher price though compared to other sites, but if you read on, we'll show you how to get significantly discounted private show rates in just a couple of clicks.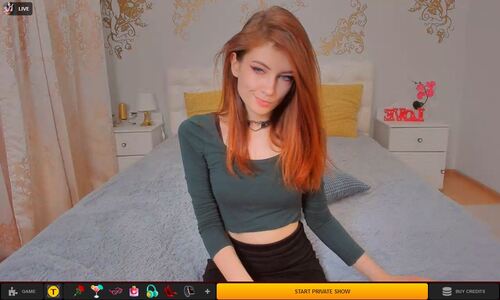 LiveJasmin probably has the best customer support facilities out of all the major cam sites. They have agents on hand 24/7 who can answer almost all queries immediately. In addition to the convenient online live chat feature, you can also email them or even call them directly.
LiveJasmin also has what they call a 'satisfaction guarantee'. If a girl agrees to perform a specific act during a private show, but then refuses once the session has started, or your feel the performance you've just paid for didn't live up to the site's high standards, you can contact the support staff who quickly investigate the situation and will issue a refund if applicable.
LiveJasmin has around 1,000 semi-pro and pro models streaming 24/7. Most use HD streams and the few that don't use HQ feeds. While prices can get high, there are always numerous multi-viewer VIP Shows you can enter. These are low-cost non-PG sessions initiated by the model. They cost just a few credits to enter and last a set amount of time.
Rates at LiveJasmin start low at just $1.20/min, but most come in at around $3.60/min. If you want to open your webcam, that'll cost you an additional $1.20-$2.40/min. The same again if you want to use your microphone. However, new members that verify a credit card at the site get 9.99 credits (valued at around $12.00) as a gift. And, before buying any credit bundle you can use the site's promotional wheel that can score you extra credits, including doubling the number of credits you get on your first purchase.
---
Flirt4Free.com

Flirt4Free has something for every taste, especially if your taste veers towards the spicier side of live cam fun. From a micro-site dedicated to all things kinky to multiple show modes and even the option to negotiate a rate directly with the model - Flirt4Free is an all-inclusive cam site supported by a 24/7 customer service center.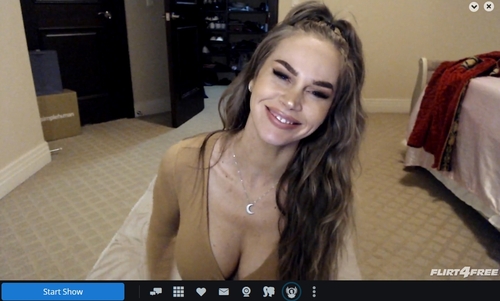 The site's FAQ section, located at the bottom of the home screen, answers most commonly-asked queries. However, if your query isn't covered there's also a 24-hour online live chat center, a direct call number manned by a representative day and night, alongside an online email submission form.
Similar to LiveJasmin, Flirt4Free is a premium cam site, which means no monkey business or non-PG activity is allowed to take place in the performers' open chat rooms. However, if you want to enjoy some X-rated action, you don't need to take a model into a private show straight away.
The site offers several chat modes where the hosts are allowed to take it all off and show off their moves. If a room is in a Party Chat mode it means the more the performer is tipped, the wilder she gets and clothes removed. A Group Chat is a multi-viewer session initiated by the performer. These only cost a few credits to enter and last a set amount of time. Quite often the girl will take audience requests during these no holds barred shows.
All private show rates at Flirt4Free include free cam-to-cam and dual-audio usage, making Flirt4Free one of the best cam sites for C2C. While the cheapest rooms come in at just $0.50/min, these are few and far between. Most hosts ask in the area of $5.00/min.
Prices can be cut significantly, though, if you know you want a minimum of a 10-minute show. Many models let you negotiate a discount if you commit to a block of time in a private show mode. Some also offer promo codes that you can use if you want an exclusive cam date with them. These codes give additional free minutes when you enter a 1on1 session with the cam girl.
---
xLoveCam.com

If you're looking for a semi-pro cam model from Europe, xLoveCam has a great selection. While at heart, it's a low-cost European cam site, recently more and more performers from other continents have been signing on offering extremely competitive C2C inclusive private show rates. Although the selection of cam hosts isn't as large as comparable sites, xLoveCam does feature a curated collection of stunning babes, all of whom have a true passion for non-PG play.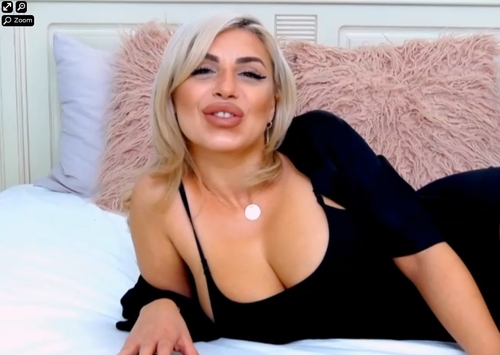 The customer service center at xLoveCam is as top-tier as its models. You can contact the site either via an online live chat room or through a site-facilitated email form. Unfortunately, though, it doesn't have a phone number. However, the chat room is manned 24/7 and normally you'll receive a response within minutes.
xLoveCam is a premium site which means if you want the model to strip off or perform a niche act you'll have to invite her into an exclusive date where it's just the two of you. There are two options: either a Private Show mode or an Xclusive Show. The difference is that in a Private Show, other users can peek in and see what's going on, whereas, in an Xclusive Show, no-one else is allowed a look-see. Per-minute rates for an Xclusive Show are significantly higher than if you invite the performer into a Private Show. It really doesn't make much of a difference either, so we'd suggest you save your pennies and stick with the Private Show option.
Rates at xLoveCam are all-inclusive and kick-off at a very budget-friendly $1.20/min. The average rates are still extremely competitive at just $2.20/min. With a focus on such cheap cam prices, the site doesn't really need to give out discounts or free credits in order to make the costs more attractive, there are no promos to speak of at this platform. What you do get is access to a free VIP video when you sign-up as a member.
---
Streamate.com

Streamate is slightly different from all the other cam sites listed here, in as much as it's a pay-as-you-go platform. You don't need to stock up on-site credits/tokens before entering a show, you simply put a payment method on file and pay for the time you've just spent in a private show or have spent in tips. Its customer support center also always make sure you've always got someone to talk to if anything doesn't go as smoothly as it should.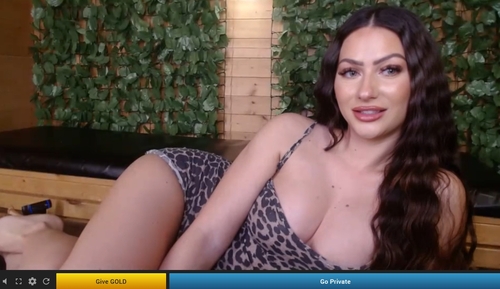 The platform has the ubiquitous FAQ section that covers a myriad of queries, but if your question isn't covered there or you need to get hold of an actual person, you can always try the site's live chat online support office or by calling a 24/7 phone line. The site also provides an email contact, with responses generally coming within the hour.
Most of the 800 plus models you'll find at Streamate use high-quality or HD feeds and truly cover every category of performer. In fact, Streamate has a notable number of niche hosts be it, bodybuilding women, those with full-body tattoos, and cam models who dress in cosplay.
If you're not ready to pay the price for a private show, but still want to see a performer get wet and wild you can also always try a Gold Show. These are multi-viewer performers that last a set time and are initiated by the model. She sets the price for the show, which is normally far below her regular per-minute rates for a private show. This amount then gets you access to the entire X-rated performance.
Rates at Streamate average out at $3.00/min. Most performers include C2C, but not all of them by any means. The cheapest rooms come in at $1.00/min, but quite often these low-cost cams will ask a higher fee if you want to open your webcam. The only way you can get a discount at Streamate is if you pre-book and pay for a block of time in a private show. The longer the time you pay for, the biggest the discount the site gives. For example, if you pre-pay for an hour-long show, you'll get 20% off the regular per-minute price.
---
BongaCams.com

BongaCams is the only freemium site to make it to this list of cam sites with a great customer service facility. As a freemium site, anyone can establish themselves as a broadcaster at this platform with over 1,000 rooms streaming 24/7 featuring a wide variety of amateur and semi-pro models of all ages, appearances and proclivities.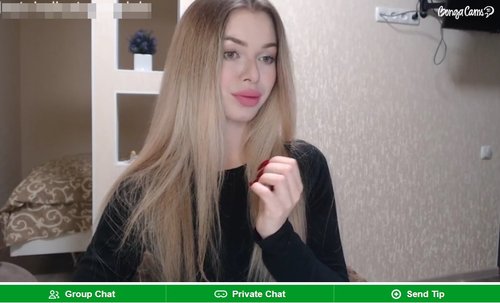 Most freemium cam sites don't offer an online live chat support center, BongaCams is the exception. Other ways to contact the site for issues regarding site features, payment disputes, and billing queries include a site-hosted email message form and a generic FAQ section. Response times can vary, though if you've upgraded to a VIP membership status, answers to queries tend to come through much faster than normal.
There's a huge amount of free activity to enjoy in the performers' open chat rooms. If you want the model to perform a specific act you can often just tip her a few tokens and sit back and enjoy the show, whereas, at the premium sites, you'll need to enter a paid-for private show mode. The site also offers Group Shows, which are basically multi-viewer private show types. These are generally offered by hosts who won't get naked or take requests in their open chat rooms and are half the per-minute rate of a regular private show.
Rates are set site-wide with each room charging 60 tokens (roughly $5.00/min) a minute for a Private Chat. There's also the option to enter a Full Private Chat show for 90 tokens/min (around $7.00/min). In these shows, no-one else can spy on the performance. This extra cost isn't really necessary as even if someone is spying on the show, they can't interact in any way with the model.
---
Conclusion
There was one requirement that was a must for each site to have in order to be included in this list and that was to have a 24/7 online chat support assistant. One platform that does have this, but wasn't included was ImLive. While it's a great low-cost C2C inclusive platform, the virtual chat assistant is only available to its Gold members. All other membership levels have to use an email provided.
The online chat centers at the above sites don't necessarily provide immediate responses, but most will answer a question within an hour or less. However, it's worth noting that not all the agents are of the same level. Sometimes you will come across a customer service contact that doesn't reply with a fully-informed answer. It seems that some of the sites outsource their customer attention agents. If this happens to you, it's worth contacting the site again, either online or via email/phone and trying again.
While all are focused on customer satisfaction, LiveJasmin takes it a step further with its Satisfaction Guarantee. The site really does refund credits if a performance was sub-par, but to be honest that rarely happens. The same applies to its customer attention agents. For example, once we were misinformed regarding a payment query. The agent contacted us just minutes later to point out their mistake, apologized, and sent a detailed message with the correct information. That's customer service!