Gift Card, Paysafecard, and Prepaid Card Accepting Video Chat Sites
last updated
October 12, 2020
When paying for online sex cams, many users feel safer paying with prepaid cards for porn. We looked at all our favorite sex cam sites and checked to see which of them accept prepaid credit & debit cards, Paysafecards, and gift cards through PayGarden.
Below, we've included a table with all the chat sites we've chosen and which prepaid card options they accept.
---
CamSoda.com

CamSoda is our top recommended freemium cam site. You can spend a lifetime on the site watching the cam girls perform live, for free. But, most girls will have the option to chat with them turned off, if you don't hold tokens in your account. So, even getting the cheapest tokens package available, for only $5.99, will give you a one up on all those viewers content with being passive.
Visa prepaid, and Mastercard prepaid, are the only prepaid card options on CamSoda. When purchasing any one of their tokens packages, or upgrading to the Premium membership, you'll see the three payment methods accepted: Credit card, PayPal, and Wire Transfer. Select CC and proceed.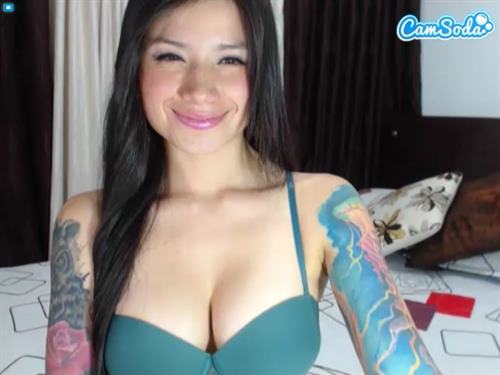 Unique to CamSoda is one of the coolest features we've seen on any of the top tier cam sites we review. It's the cam2cam feature supported on it's mobile platform. If you want your cam model to see you too, then this is the only sex cam site you can take with you on the go. And, if you are visiting the site on a desktop computer, you'll a enjoy a one-of-a-kind interface that shows video previews into the live cam rooms from the gallery pages. You can see the real-time action in hundreds of cam rooms, in a matter or minutes.
---
LiveJasmin.com

LiveJasmin is where you go when you want luxury and glamour. The models broadcasting here are a cut above the rest. And you'll pay a bit more for them, especially if you want to activate your own webcam for a cam2cam session. MasterCard & Visa debit cards, as well as Paysafecards can be used on the site. You can even pay with gift cards via PayGarden.
This is the premiere adult live chat portal which all other sites strive to be. LiveJasmin has the most stringent quality control standards, which means you are guaranteed an enjoyable viewing experience. When you are on LiveJasmin, you get to see nothing but beautiful HD cams. That's because LiveJasmin prohibits it's models from broadcasting in inferior quality. New models are allowed to use SD cams, but if they don't upgrade, they are quickly removed.
When you enter LiveJasmin, you see that everything is beautifully laid out, with clear emphasis on aesthetics and ease of use. LiveJasmin's homepage looks like an upscale glamour shoot where you can go in and actually talk to the girls. The free chat is mostly a tease, but once you go into the private chats, boy does the action heat up. The girls are hot, horny, and eager to please.
You can look at the Willingness to see what each hostess is willing to do in private. This will help ensure that you enjoy the show.
---
Flirt4Free.com

Flirt4Free is another freemium cam site on our list. The girls are allowed to get naked in the public chat, and many do. Among all cam sites, Flirt4Free has some of the cheapest private cam rooms online, but due to the popularity of the site, the are all usually taken up. When on Flirt4Free, you can watch public cams, go into private chat rooms, or watch prerecorded videos.
Flirt4Free has one of the biggest archives of recorded cam girl videos on the internet. Joining the VIP program gets you 150 free VOD videos a day.
Paysafecard, Giftcards via PayGarden, and MasterCard debit cards can be used on Flirt4Free. They don't have Visa debit cards listed as a payment option, but it might work. To pay with a prepaid card, go to the payment page and click on the question Want to use a different payment type? Clicking the option Pay Garden, will let you use gift cards for porn shows, while clicking Epoch will give you the option to pay using Paysafecards and prepaid Mastercard cards.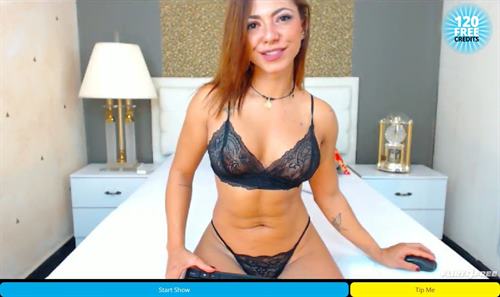 Flirt4Free has big video screens, superior HD quality, and a quirky rewards program. The rewards program gives you more distinction on the site and the option to trade in your points for discounts. Sadly, it doesn't seem that you get the 120 free credit when using other payment methods. They only give those out to people using their credit cards.
The site has quite a few models that work exclusively with the site, so you should really check out what they have to offer. There are some genuine amateur beauties that will leave you begging for more.
---
ImLive.com

ImLive is our favorite budget cam site. If you like cam 2 camming, ImLive is your best option for cheap cams. ImLive has a rewards loyalty program which makes it more and more worthwhile the more you use it. As you rise up the ranks, you get more and more free credits with each and every purchase. You also get increased savings on the Discount Club rooms.
ImLive doesn't have the crisp HD cams that LiveJasmin does, but it does have a very wide selection of webcam models.
At VIP level, ImLive is the cheapest chat site you will find. You get the same amount of rewards points when paying with a prepaid card on ImLive as you would a credit card. You pay with either a prepaid Paysafecard or a prepaid debit card by switching the payment processor to Epoch. Our exclusive link will get you 30 bonus credits on your first purchase.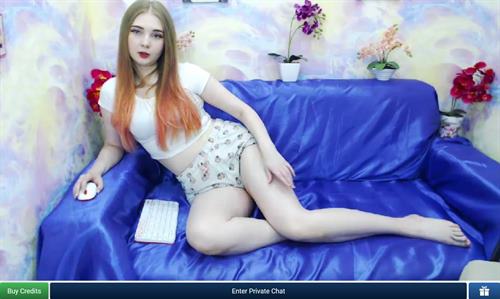 ImLive has giant video feeds, when you open a chat room, you will see that the woman you are watching dominates much of your screen. If the text is too small for you, you have the options to make the fonts bigger. ImLive takes your satisfaction very seriously, if you paid for a private show and didn't enjoy yourself, you can take it up with the customer support.
---
LivePrivates.com

Another site that strives for excellence, LivePrivates is a beautiful site with tons of gorgeous webcam models. LivePrivates has babes from all across the world and an easy navigation bar on the left hand side, to help you find exactly what you are looking for. There's options for Dominatrixes, Ebonies, Asians, and much more. LivePrivates is a sexual experience which you can visit anew each day without repeating yourself.
There are literally thousands of active webcam models.
Paysafecard, PayGarden, and both Visa and MasterCard prepaid debit cards can all be used on LivePrivates. The best promotion you can currently get on LivePrivates is up to 9.99 free credits on your first purchase. This offer repeats on every 5th purchase. Liveprivates also has a promotion for 9.99 free credits if you verify a credit card, but you can't claim it with a gift card.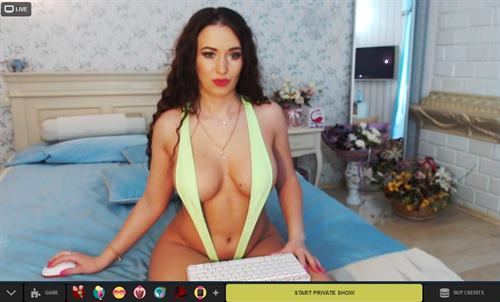 LivePrivates has great HD cams and a large screen format. When you use LivePrivates, you truly get to enjoy high quality streaming. The vast majority of the models on the site broadcast at 720 HD, with a few even going at full 1080p. When you see the quality of the girls on the site, we are sure that you will understand why LivePrivates is an adult cam site that you can't afford to miss out on.
---
Sexier.com

Sexier is a low cost adult chat site with a staggering selection of webcam models. Sexier.com has been around for a long time, during that time, they have recruited thousands of babes which broadcast regularly. The chat rooms on Sexier might be emptier than on other sites, but that's because the site actually caps the number of users per room. Sexier wants to give you an intimate chat experience where you can talk to the ladies and find out exactly what they like before going into private with them.
Paysafecard and prepaid debit cards can be used on Sexier.com. The site has the Frequent Fuckers Club, which is a loyalty program which gives you more bonus credits on each transaction, depending on the level you have reached. The standard points apply, so you will continue to accumulate miles, even when buying with a prepaid card.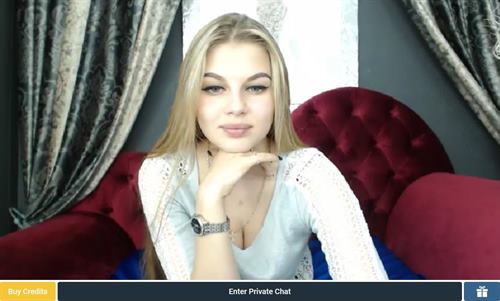 The prices on Sexier are low, which is a huge plus. However, the low prices come at a cost. Finding HD cams on Sexier can be quite the task. They aren't labelled and there is no search function for them. They do exist, but on some days, you will find yourself with no luck in finding them. Honestly speaking, if you live in an area with a bad internet connection, Sexier and its plethora of SD cams is where you want to be.
---
Availability of Each Prepaid Card
What Are Prepaid Credit/Debit Cards?
Prepaid credit cards are credit cards with a set value. They aren't attached to your bank account or to any other account. Often, they can be picked up at the post office. Generally speaking, they come in increments and you can choose to top up more money to them.
Some people prefer to complete online transaction with these cards to avoid overspending and to increase anonymity. The two most popular prepaid brands are Visa and Mastercard, both of which have traditional credit cards too.
What is Paysafecard?
Paysafecard is a European prepaid card which can be topped up with various amounts of money. They can be bought with cash, without the need for either a bank account or a credit card.
Paysafecard cards can only be bought in select locations. The card is popular enough that it can be bought worldwide. There are even store locations across the United States. Our indications show that nearly all sex cam sites accept Paysafecard, even sites that aren't listed here.
What is PayGarden?
PayGarden is the Internet's solution to useless gift cards. If you have gotten a gift card from Amazon, Best Buy, or any other place that you don't know what to do with, you can trade the card in for sex cam credits. There are hundreds of brands which can be traded in.
PayGarden accepting cam sites have only recently started to appear, but it doesn't appear you can claim the sign up bonuses when using the gift cards on the sites at the moment.
What is Neosurf?
Neosurf is one of the newest methods for safe and discreet online payments. It allows you to pay without a credit card and without disclosing any personal information. Purchase a prepaid code with cash, and you're set.
Depending on your geography, the option to pay with a Neosurf code may or may not be available. Currently, it's available in Canada, the United Kingdom, Spain, France, the Netherlands, as well as India, China, and Africa. The Neosurf cash vouchers are only sold in physical locations like supermarkets, gas stations, kiosks, and internet cafes.
Conclusion
There are many xxx cam sites that take prepaid cards as a method of payment. Paysafecard is pretty much universally accepted as is the prepaid Mastercard. Prepaid Visas can be a little bit more tricky to use and the same can be said about paying with gift cards through PayGarden.
If a Paysafecard is available to you, we recommend getting one, otherwise look for a MasterCard prepaid card.
Our top recommendation is CamSoda. You can pay with all the prepaid card types we listed. CamSoda is our favorite site in terms of chat quality, video quality, and babe quality. CamSoda has yet us to let us down.