Best Cam Sites with Cheap Live Chat
last updated
January 11, 2021
We get asked a lot about where to find the cheapest cam sites online. Our approach in answering this was to not just list the most dirt cheap cam sites. We want to present the best live cam sites with models asking for low private chat rates. We wanted cheap, but we didn't want to forego video quality, streaming speeds, and the selection of cam models. Here are 10 cam sites with affordable options for video chat.
CamSoda has the cheapest Private Chat for a Freemium Site

CamSoda is a tip based chat site where most of girls are already in the buff, or on the way there. As you scroll through the rooms, you'll see a robust selection, with a large predominance of Latina webcam models. What sets CamSoda apart from other sites is that it has a super extensive preview system. On desktop, when hovering over any of the chat rooms, all the thumbnails on the page will come to life. Most of the webcam models on CamSoda use HD webcams, but the quality changes from room to room. And don't ignore the interactive games of chance available to play in each chat room. You can spin, roll, or pull, to win exciting prizes such as custom videos, Whatsapp phone numbers, and Snapchat user names.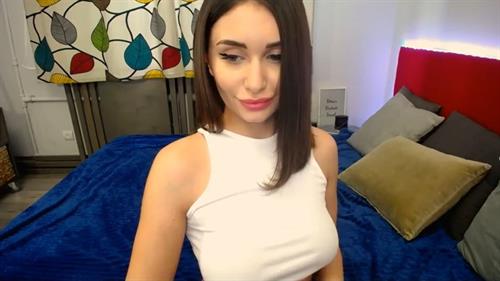 CamSoda has a very low starting price for it's private chat rooms. You can get rooms starting off as low as 6 tokens a minute, which is about $0.70. You'll find even more rooms for only 12 tokens a minute. But, the majority of the girls charge near 30 tokens a minute, which only comes to $3.00/min. Unfortunately, there is no way to search by price. The only way to discover how much a girl is asking for is to go into her chat room to see the price posted. As you poke around checking out the various rooms, keep an eye out for the discounts and deals being offered to each models' audience of freeloaders. As a whole, CamSoda isn't necessarily geared toward private chat sessions. You'll find that many users prefer to tip the models in the free chat, to reach goals and to make requests.
A note for those wanting their own private sessions
Be aware that not every webcam model on the site includes cam2cam in her room. And though the recording of a private show is a feature, not all the girls are offering it.
---
LiveJasmin is Luxury at a Low Cost

LiveJasmin sets high standards for itself. It cultivates the talent of the performers that broadcast on the site, while making sure they're outfitted with first-rate camera equipment and a fast line. As a member, you're exposed to thousands of cam rooms, all set up in an easy to navigate layout. When you look through the variety of rooms available, you'll notice that everything is presented like an upscale glamour magazine. The women on LiveJasmin are not cam girls, they're cam models.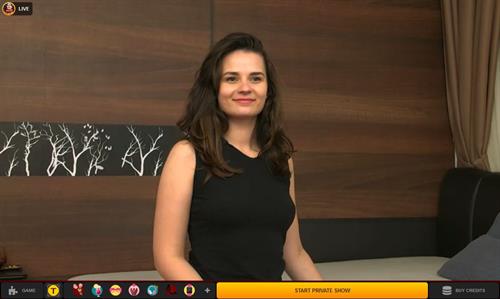 In terms of camera quality, LiveJasmin is at the forefront of all cam sites, low cost or otherwise. LiveJasmin is the only webcam site to insist that all models broadcast in HD. While other sites are advising their models to get HD cams, LiveJasmin makes it a requirement. You can expect a 720p minimum with 1080p in the vast majority of rooms.
So what makes LiveJasmin a cheap webcam site? As a site dedicated to private chats, you're spending your money exactly as you intend to spend it and with guaranteed efficiency. On other low cost cam sites, where there is a shared goal in group shows, you're shared contribution gets you a limited share of influence on the action happening in the cam room. You''ll often find yourself tipping for a goal that hardly ever gets reached. Here, focusing on private one-on-one shows is the primary service goal. Overall, the price of credits on LiveJasmin is relatively cheap. Purchasing the 'Best Deal' package will get you LiveJasmin Credits at just over a $1.00 a piece. Given the average of 2.99 credits a minute during a private chat, it'll come to about $3.20/min. You might think that's a tad expensive, but when you consider that a flash on Chaturbate, a site we'll discuss in a bit, can cost you 200 tokens, or about twenty dollars, that puts things into perspective. If $3.20 is still too steep for you, don't worry - there are cheaper rooms too. Check out the Sales rooms going for $1.20/min.
Don't forget the sign-up bonus for new members
Before making your first purchase, you get to 'spin the wheel' to win a reduced percentage in the cost of your first purchase.
---
Flirt4Free Has Serious Webcam Bargains

Flirt4Free has been around since before the turn of the millennium. It has been fun to watch the site over the years as it constantly works to improve upon the old and introduce new features. Most recently, has been the site's improvement of its HD video streaming, which is among the sharpest of any cam site. The cam feeds on Flirt4Free are massive, with the vast majority of the screen being dedicated to the model you're watching, rather than the chat window. Not every room has a great camera, but the rooms which do show in HD, are clearly labelled and easy to find. A top innovation to enjoy is the feature that enables a preview of the rooms before going in, complete with audio. The site's selection of models is quite robust, but much smaller than the sites listed above. The thing is, if a performer isn't attracting any viewers, and after she gets a 'warning', she may be deactivated by the site itself.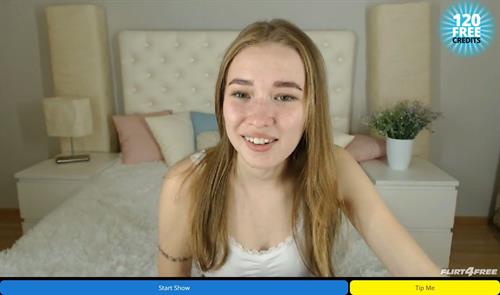 Flirt4Free is a cheap webcam site that can look deceptively expensive at first glance. The site lets the performers decide their own prices. This creates a huge price gap between the various models, which makes it challenging to give an overall estimate of the average rate. While some girls brazenly ask for 120 credits a minute, others only want 5 credits a minute during a private show. It's the more well-known and proven girls asking for top dollar, while the newer and less popular girls will price themselves low. On average, though, most girls are asking for between 40-60 credits a minute, which is around $5.00/min. If you're into group shows, Flirt4Free can get you a cheap deal when you buy into a show that promises a bulk of time for a pledged amount to a larger pot. Pledge the minimum amount, or more, to help the performer reach her set goal. If the goal is met, the show will start, and you've got yourself a seat for pennies on the dollar
One of the lowest priced credits packages
A credit card validation will get you 120 free credits (value, $12.00). Or, for only $5.00, you can get yourself the cheapest package of credits available, which comes with a bonus of 135 credits (first purchase only) for a total of 180 credits.
---
ImLive Offers Loyal Members a Progressively Cheap Plan

A long time veteran in the field, ImLive climbed its way up the ladder and rooted its position among the most affordable cam sites around. While it's low average chat rates are great, it's its unique features and tools that make it a standout. ImLive invests heavily into feature innovations and user-experience. As a site that has been around for quite some time, it has built up a hefty amount of camera talent. At no time will you find less than 500 girls online, and that's not including the male, couple, and transgender performers. The coolest feature that ImLive has, is the Multi-Viewer. This tool enables you to watch the live action of six cam rooms simultaneously, on one screen. For years, it was obvious that ImLive was able to keep it rates so low due to not offering true HD cams. But, as of recent, the site has deployed a new player and streams most rooms in the minimum for HD, at 720p. Luckily, for you, this upgrade did not come with an increase in the average chat rate.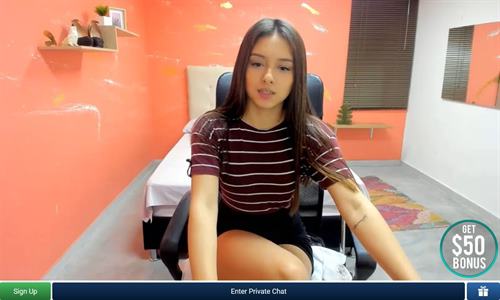 To start off with, ImLive has a reasonable and easy to follow credits system. Each credit is the equivalent of exactly $1.00. The average room rate comes in at $2.25/min. As you spend credits, you gain points to be used in its Rewards Program. As you gain points, you rise up the ranks from bronze member to silver, gold, and eventually VIP. At VIP, you'll get 25 bonus credits and 25 bonus club credits per purchase. That being said, getting to the VIP means you'll have been a very loyal customer. This peak level is unlocked at 15,000 points (that's up to $15,000 spent). Also, the higher your membership level, the cheaper the Discount Clubs prices will be for your favorite models. In these discount clubs, you pay a monthly fee to a specific model, but get lower prices when camming with her. ImLive is also among the cheapest of cam2cam sites.
The first benefits level
After surpassing 500 points you'll get 10 bonus credits and 10 bonus club credits on every purchase and a discount club reduction of 0.7 credits a minute.
---
C2CPorn Finds the Cheapest Models Across 8 Cam Sites

Imagine one destination that can comb through some of the best video chat sites online in your search for a particular type of model. C2CPorn can be your guide in this search with its powerful tagging and filtering features. In total, there are 8 cam sites that C2CPorn looks at. All the online models on each of these sites are available to you in one place. The site itself pulls the webcam feeds of each model, along with their profile data for physical attributes and the explicit acts she is willing and able to perform.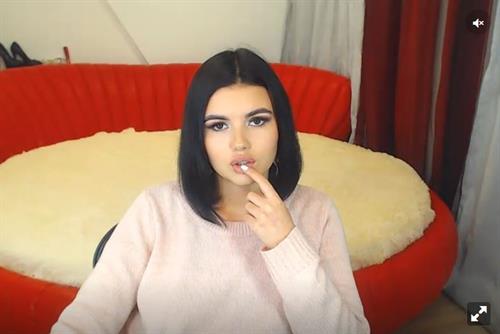 Most of the sites listed in this article, including the four above, are among the sites that C2Cporn pulls it's available models from. Now, as powerful as a tool as C2CPorn is, it doesn't have a price filter or sorter to see who are the cheapest cam girls online. But, you can be assured that on the sites that you'll be directed to, you'll find some of the cheapest cam show options online. You'll find girls on Flirt4Free that are ready to do a private show for at low at $0.50/min. On LiveJasmin, you'll see the newer girls and the site's Sale rooms going for $1.20/min. On CamSoda, many models can be all yours for only $0.70/min. And on ImLive, there are many models there ready to go 1on1 for just a buck a minute.
Getting started
As you know what you're looking for in a model, you can either run a keyword lookup in the search box, or start by selecting from the available filtering options. As you apply one filtering selection after the other, the display gallery immediately updates after each selection is chosen. The available criteria are found within each of the following attributes: age, body type, bust size, hair color, hair, body art, and kinks.
---
LivePrivates is the Cheapest Way to Talk to Perfect 10 Models

LivePrivates doesn't want to waste your time with any distraction that is not attached to pure beauty. The girls performing on the site are front of the line babes. These are the girls that break necks doing double-takes. This is a no frills site with all its focus on showcasing its beautiful bevy of women. As devoted as LivePrivates is to delivering stunning beauties, it's equally committed to providing the platform needed for the models to deliver their shows in high definition video streams. All the models are broadcasting in at least 720p, with many showing in higher. If a girl is showing in anything less than true HD, it's likely she is new to the site and still in an amateur status. The new girls are given a chance to perform, and if they do well, then LivePrivates will expect them to up their quality, and start performing with a better camera and a fast line.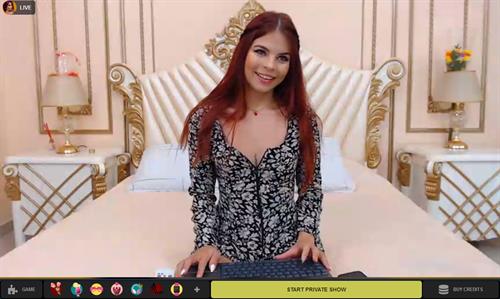 The girls that are newer to site, can be found in the Amateur category, and in the Sale category. This is were you'll find the cheapest private shows on LivePrivates. Private time with these girls goes for about $1.10 a minute. The average per minute rate across all models comes in at about $3.40 for one-on-one chat. This isn't the cheapest option out there, but if you partake, you know you'll be getting quality time with supreme women. Activating your webcam during a private session is included in the price of her per minute rate, but turning on your microphone, for her to hear you, will require an additional fee. The added cost is a small fraction of the regular room rate, for each minute.
Reluctant to decide?
Completing the simple email sign-up will grant you 10 free 20-second sneak peeks. These peeks can be used to spy into any ongoing explicit performance. This does not require a credit card sign-up.
---
Sexier's Loyalty Program Makes for Affordable Cams

Sexier is a cheap webcam site with a wide variety of cam rooms and an extensive search function to find exactly what you like. While many rooms on the site are not in HD, the big screen format helps to make up for it. We found that Sexier, in particular, is great for people with vision problems. You can easily adjust the site of the text you send and receive from the models you speak with. In terms of variety, Sexier has plenty of options which can easily be found by the changing tags at the top of the page. You can find the popular categories there, with new categories each time you refresh the page. We believe that Sexier's biggest selling point is its low and affordable prices, which are very competitive. It's only the fair number of non-HD cam rooms which prevent Sexier from being ranked higher on this list.
Sexier is another site that doesn't aim to confuse with the number in the credits bundles not exactly equal to the dollar amount. Here, it's one for one. The average show rate comes in at 2.5 credits, or only $2.50/min. As well, the prices will begin to be cheaper as you spend more. The site's Reward Program is a multi-tiered system that grants larger benefits and discounts as you move up the status levels. To find the the cheapest rooms on the site, go to the Advanced Settings. Here, you'll see a price-slider. Set it to 0.98 credits to reveals all the girls currently online and asking for only $1.00/min for a private session.
Buy a ticket to the Candy Show!
Sexier has got some of the least expensive group shows you'll find online. Shows are scheduled for between 5 to 20 minutes, with entrance fees going for between 2 to 10 credits. Most shows come out to $0.50 or less per minute.
---
Stripchat is the Only Site with Virtual Reality Chat

Stripchat is a relatively new contender that has earned its place in the limelight thanks to its huge amount of live cams and impressively low prices. With usually more than 2,000 models actively online, and with about a third of them charging as low as $0.80 a minute, it's really easy to see how and why Stripchat has garnered so much popularity. We've also found that, while prices can technically go up to $12.00 a minute, over 50% of the site's performers charge $2.70 a minute and under. Do note that, when you search by price (found under the Private Price category), you're searching for prices of regular private shows, which differ from cam2cam shows (which tend to cost around a dollar more a minute). The price difference between a private show and a cam2cam show are different from room to room, though, and while some models may charge even more than a dollar for the pleasure, some would not charge a penny.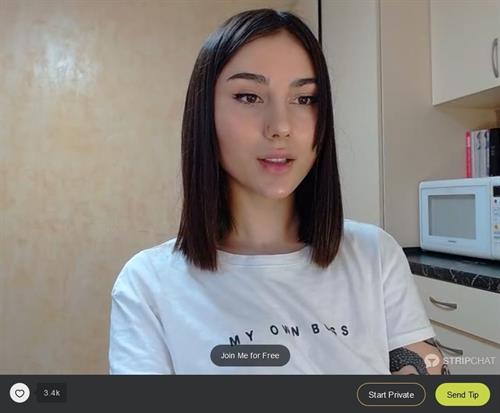 Since Stripchat is also a freemium cam site, you can visit it and immediately enjoy the splendor of dozens of hot, models pleasing themselves. But, while many of these models stream via high resolution webcams, don't expect to just enter any room and find it streaming HD. The majority of webcam models on Stripchat actually stream in HQ, below 720p. That's not an issue, though, as the site uses a special video algorithm to artificially bump up the video quality, so it ends up looking great anyway.
Stripchat does use a 1:10 dollar-to-token exchange rate, so it's very easy to keep track of how much you're spending on the site. You do get more tokens for purchasing bigger token packages, though, which skews the exchange rate a bit, but since it's in your favor, we're willing to call it a non-issue.
Try out the site's exclusive VR!
At the moment of this writing, Stripchat is the only cam site that has VR chat shows. You will generally find around a dozen or so VR cam rooms online. Usually, Stripchat caps the video quality of its streams, but when you're using a VR headset in these rooms, you'll see the model performing in full 4K quality. Models offering the VR experience often charge a higher price for it than they do for their regular private shows, but trust us - It's well worth the cost.
---
Cams.com is the Only Site with Virtual Intimacy You Can Feel

An old time contender, Cams.com is another site which has been around for decades. Despite its age, Cams.com has done an great job at keeping its user interface up to date. The site's layout is clean, simple, and easy to navigate. And of course, there is a huge variety of HD cam rooms to choose from, with crystal clear quality in most of them. The site puts a lot of stock in its virtual pleasure toy feature, the Connexion. You can buy a Lovense Max and have real virtual harmony with cam girls who have the Lovense Nora. The respective toys will react to each others movements.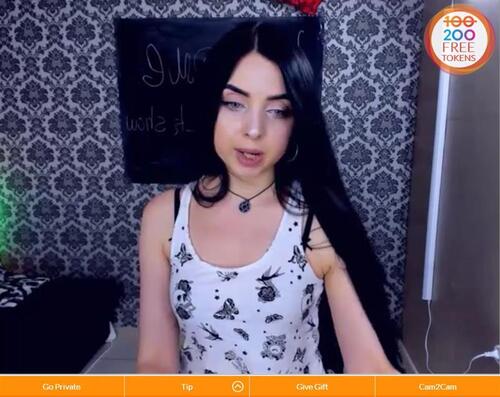 Cams.com is a very budget friendly webcam site. You have several tipping options, like: tipping to activate a Lovense toy, Cam2Caming, and sending virtual gifts. On Cams.com you don't have to tip in large denominations, you can tip in brackets of 10, which works out to about a dollar. On this site, you can Cam2Cam during the open chat time. Girls are asking for between 10 - 30 tokens a minute to have them see you. If you have a favorite cam girl, and commit to a 30 minute private session with her, you'll get put on her Fan Club list. Any future 1on1 action with her will then be discounted. Some chat rooms even get a discount of over 30%. The Connexion is not included in this price, but as this is the only website with this feature, then it can pretty much charge what it wants until others have a similar feature. The average rate for a private session is $3.60/min, and the lowest priced rooms go for a modest $3.00/min.
How to get 6 free months of Premiere Membership
All you need to do is verify your credit card information and you automatically become a VIP member and get 6 free months Premiere Membership. Premiere members get a further 10% off live shows, 5 free Recorded Shows, email any model you want, more attention from the models, and priority customer support.
---
Chaturbate Makes Everything Free for the Passive Viewer

Arguably, the most popular free cam site in the world, Chaturbate has thousands of active models in the female, male, and transgender categories. The site is simple and user friendly, with an obvious focus on ease of use. When you search for a model you like, the selection can be overwhelming. Each room enables you to select the video streaming quality. If the performer is broadcasting at 1080p, you can watch it in 1080p, but if your internet isn't good enough, you can lower the quality as needed. Some rooms are set to broadcast in 4K video. Because of Chaturbate's extreme popularity, you'll find that there is a constant stream of new models to the site. While buying tokens on Chaturbate might not be the cheapest, a cam site with non stop free shows has to be included on a list of cheapest webcam sites.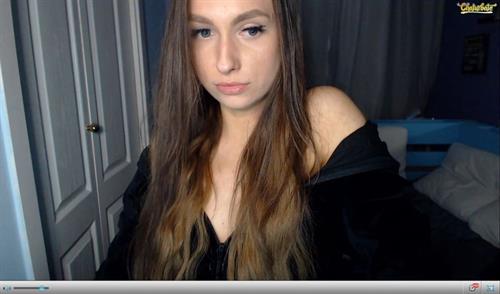 While the majority of the other sites we've listed here have a spotlight on private chats, Chaturbate has a larger focus on the free chat. Many times, a performer will open with a full-on show, and hope for the tips to come. Other performers will set goals that must be reached before an act is performed. When the goal is met and the act is explicit, you could be in for an intense show. If a camgirl's room is popping and a lot of people are tipping, there's nothing cheaper than Chaturbate. But, if you're going to be the one who gets the cam girl to her goal every time, it can quickly become very expensive. Taking a girl into a private costs between 6 and 90 tokens a minutes, which isn't too bad a price considering that on Chaturbate 100 tokens cost $10.99.
If you do want to use a credit card or PayPal, contemplate cryptocurrency
Consider paying by Bitcoin, you can save a few dollars on every transaction.
---
Conclusion
The overall best cheap cam site is CamSoda. If you can pick only one, then this is the best place to start. If you're looking to not spend a lot, while getting to see some real action, CamSoda can deliver on all fronts. When you do take a girl into a private session, you'll have many girls offering below average rates. On all the cam sites we've listed, there are opportunities to be found to save money. It's hard to say exactly which site is the cheapest. It's important to remember that everything is relative when you want to talk to your dream girl.