Adult Cam Sites That Accept Debit Cards
last updated
January 06, 2021
We looked through all our top live cam sites and checked which sex cam sites accept debit cards and which don't. It seems Maestro Card was recognized by pretty much all the sites we checked. On the other hand, Visa Electron was a bit harder to find. We've included a comparison table at the bottom of the page showing exactly what debit card can be used on what site.
---
CamSoda.com

CamSoda is an up and coming free live porn site with some seriously gorgeous models. As you should expect from any site formed in the modern age, CamSoda made sure to cover their bases and accept as many payment options as possible. As a result, you can choose to use which ever debit card you want to on CamSoda. They accept Visa Electron, Visa Bleue, Visa Debit, and Maestro Card.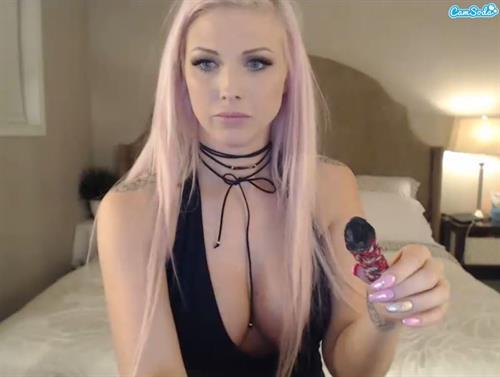 CamSoda excels in innovation. They introduced true voyeur cams to the xxx chat world as well as VR cams. In fact, CamSoda even tried to introduce holographic cams at one point, but it doesn't seem that worked out as they planned. The point is, they are always trying new things. And there are a dominance of South American girls here. So, if you're looking to learn Spanish, this can be a way more fun way to learn Spanish than on Duolingo.
---
LiveJasmin.com

LiveJasmin is the adult webcam site with the most versatile selection of popular and less popular payment processors. LiveJasmin accepts Bitcoin, PayPal, PayGarden, and yes, even Maestro card and Visa Electron. You get the same bonuses on LiveJasmin when using a debit card as when using a normal credit card. Register your card for verification only, and be gifted 10 site credits to use how you wish.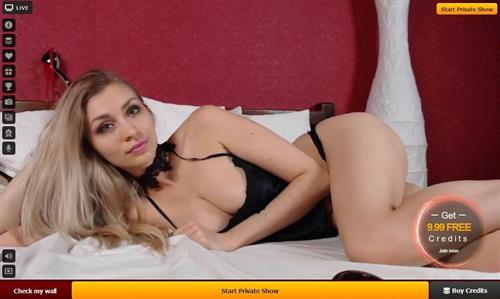 LiveJasmin is our favorite adult webcam site. It features the largest selection of HD cams the internet has to offer. On LiveJasmin, everybody broadcasts in HD, it is a requirement. LiveJasmin has a huge selection of babes of babes which can't be found anywhere else. It also has huge category pages, for various kinks, fetishes, and general body features.
---
Flirt4Free.com

Flirt4Free is a free live porn site where you can tip to get the action going. For the spiciest action, it's recommended that you take the model you are watching into a private chat. As on any other site, you are largely going to be ignored if you are not a paying user. Flirt4Free has many payment processors. You can choose to pay with a Maestro debit card by switching to the payment processor Epoch.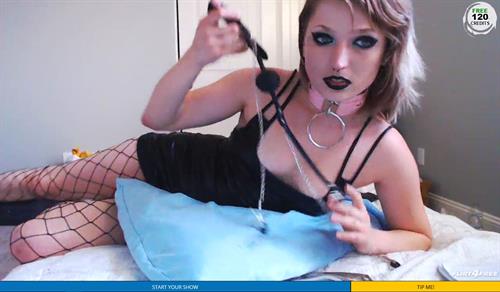 Flirt4Free has beautiful HD cams and a large screen video format. You can get 120 free credits for verifying your credit or up to 190 on your first purchase. The site itself has a big selection of webcam models to choose from with some very reasonable options. If you see a girl you like, you can test out the Strike an offer feature to try and get a private show at a better price.
---
ImLive.com

At present, the only debit card which ImLive accepts is Maestro card. ImLive has a great loyalty program. As you enter more private shows, you are awarded with more and more bonus credits. At VIP level, customers get 25 free credits on every transaction in addition to other cool bonuses. ImLive's chat rooms are relatively empty, so it's a good opportunity for some real chatting.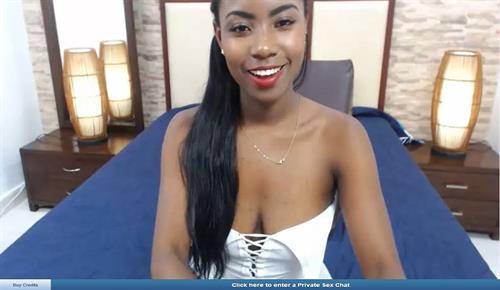 ImLive is cheapest sex cam site that offers cam2cam as part of private chats. The site has been around for over 20 years, during which time it has amassed a huge collection of webcam models of all races and creeds. Finding a hot cam babe at a reasonable price is totally easy to do on ImLive. Our exclusive link gives you 30 bonus credits on sign up.
---
MyCams.com

MyCams takes both Maestro Card and Visa Electron as payment methods. You get the standard credits which you would if you had used a credit card or any other form of payment. MyCams gives 9.99 free credits for just verifying your credit card information. They charge you for 1 credit and immediately refund you, just to make sure you are a real person and providing real information.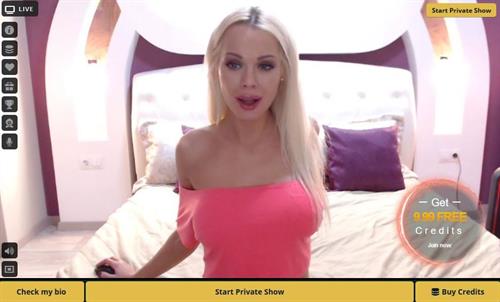 A great site that doesn't compromise on quality, MyCams has a huge selection of babes that stream in HD. The prices on the site are competitive with many cheaper "one sale" rooms. MyCams has fantastic customer support. If you ever get stuck and need help, you can expect you get a response, from a real person, on the live chat in under a minute.
---
Chaturbate.com

Chaturbate is currently the most popular free adult chat site. When you visit the site, you'll see many rooms have thousands of users already watching and chatting. Chaturbate features thousands of live webcam streams and nudity in many of them. You can sign up without an email address. When buying tokens with a debit card, your only option on Chaturbate is a Maestro card.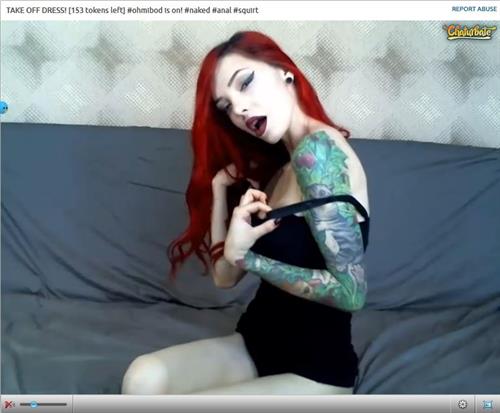 If you enjoy chatting, Chaturbate is perfect for you. As a paying member, you can chat in most chat rooms without having to tip. However, as a free user, you will find that most hosts will have you muted. Chaturbate has a great free chat experience and private chats starting at low prices. However, private sessions do not include cam 2 cam, which is a shame in our books.
---
Sexier.com

Sexier is an excellent budget sex cam site with a number of payment options. The private chats start off at low prices which only drop lower as you rise up in the Frequent Fuckers Club. Maestro is currently the only debit card which can be used on Sexier. The site also accepts PayPal, but that is a whole other subject.
Sexier is a long time veteran in the live porn world. As with any other veteran site, Sexier has amassed a staggering amount of cam babes - some of which would be serious contenders for the hottest woman on earth. Sexier's Advanced Search is among the most advanced search tools we've seen. The one drawback of the site, is that HD cams can be borderline impossible to find.
---
xLoveCam.com

xLoveCam is a European live cam site that charges in Euros. Maestro Card is accepted worldwide on xLoveCam. You can find the option by switching the payment processor to Epoch. If you live in the UK, you also have the option to use Visa Electron, but for some reason this payment option doesn't seem to be available in other places.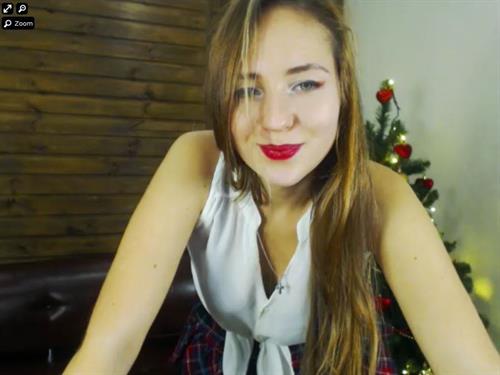 As a European site, xLoveCam is a great site to check out during the odd hours of the night, when all your favorite American cam girls are asleep. xLoveCam has high quality HD cams and a large video screen. One of the cool things xLoveCam has set up is the ability to check out all the profile information while still watching the feed. The video just minimizes, so you don't miss out on the action.
---
MyFreeCams.com

MyFreeCams is as its name implies, a free cam site. There are hundreds if not thousands of live rooms. However, if you want to fully enjoy the shows you are probably going to have to tip. Free users are muted by virtually every hostess on the site. Don't worry if you don't own a credit card, they take debit cards too. At the moment, you can use Maestro debit cards on MyFreeCams.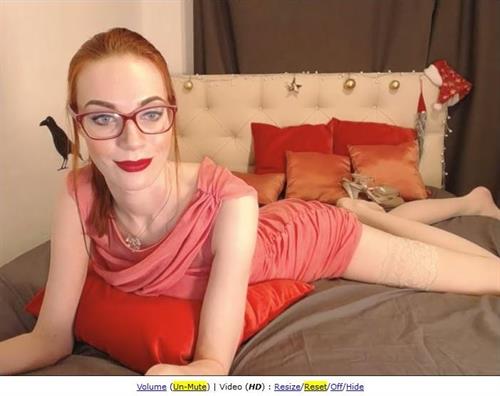 MyFreeCams used to be the most popular site, but it has fallen behind in terms of technology. While they do have beautiful HD cams, the user interface is somewhat of a jumbled mess. MyFreeCams has tons of models that will appeal to you, but you might have to do a bit of searching to find the perfect one. There's so many options you are bound to get lost.
Sadly, MyFreeCams has only female models and doesn't all any male broadcasters, regardless of if they are in a couple or transgenders.
---
BongaCams.com

The last entry on our list is actually a sex cam site that accepts both Visa Electron and Maestro Card. BongaCams actually takes Visa Bleue and Visa Debit as well. There is currently a 5 free tokens bonus on your first purchase and 100 free tokens on your first mobile purchase. For the mobile purchase, you'll have to spend the tokens while on your mobile account too.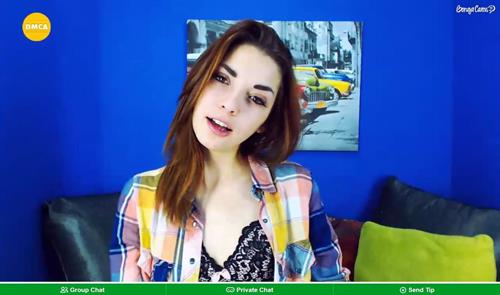 BongaCams has fantastic HD cams, beautiful models, and tons of free nudity. BongaCams is well optimized and automatically translates into a huge number of languages. But, not everything is perfect. They also have pop ups. It's all internal pop ups trying to get you to buy packages. They aren't trying to direct you to any shady sites or anything like that, but it's still annoying.
---
Table of the Accepted Debit Cards on the Various Sites
In case you got lost, these are all the sites and the various cards. We put a ✓ when you can use the card on that site.
Conclusion
Most of the sex cam sites accept Maestro Card, Visa debit cards are less common. Visa Electron can be found on four of the 10 sites, but Visa Bleue and Visa Debit are even harder to find. They can only be used on CamSoda and BongaCams.
Overall, our top recommendation is CamSoda. CamSoda's quality is first-rate. If you have a Visa Bleue or Visa Debit and are unable to use CamSoda, we recommend linking your debit card to your PayPal account and paying from there. Visa PayPal and MasterCard PayPal cards should work on their respective sites.
Debit cards and regular credit cards give you the same benefits on all the sites. We like CamSoda best for its ease of use, and selection of model types that like to broadcast on its platform. So, go ahead and give the site a go.