Safest Cam Sites That Are Secure and Discreet
last updated
January 12, 2021
In the modern world, the internet can be a scary place. With hackers, viruses, and shams, you never know who's out there to steal your money or worse, your identity. We took a look at all our favorite sites to find out which has the most safe, secure, and discreet sex cams online. All 8 sites on this list are free of viruses and malicious ads.
LiveJasmin.com

It should come as no surprise that the most premium adult chat site, LiveJasmin, is the most safe and secure site to watch discreet sex cams. LiveJasmin has gone all out, to make sure that your information stays confidential. Your anonymity is protected by Duodecad ITS anonymity. The site features an SSL by COMODO CA Limited and all credit card charges appear on credit statements under a nondescript name. And, you will never see a pop-up or ad of any kind.
So what makes LiveJasmin the most premium sex chat site? LiveJasmin has the highest quality standards out of all the chat sites online. While others let any model with a camera broadcast, LiveJasmin actually has minimum requirements. There's a whole list of criteria the girls have to follow, to make sure that you - the guest, enjoy yourself. One of those requirements is a HD camera. New girls on the site can use lower quality cameras, but if they don't upgrade, they are removed.
LiveJasmin has hundreds of ladies in every category. There are Latinas, Asians, Ebonies, trannies, and much more. No matter your preference, LiveJasmin is bound to have it.
---
CamSoda.com

CamSoda is a stellar freemium service that allows its performers to use their webcam rooms how they deem fit. Many of the models are naked all the time, working their audience for tips. The site is secured by a Symantec Corporation SSL. When you make a purchase, a nondescript name will show on your statement. In regard to on-site ads, CamSoda is pretty aggressive with its side bar ads. There aren't any pop-ups, but you will notice many ads. If it bothers you, you can turn off your Firewall and Popup Blocker.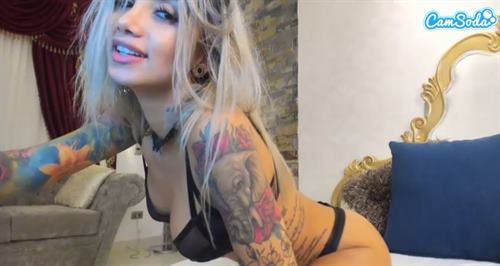 HD cams aren't a requirement on CamSoda, but we haven't seen any girls with any low quality cams. The site has hundreds of gorgeous webcam models broadcasting at all times. One of the coolest features that CamSoda has is the ability to preview all of its rooms at once. Hover your mouse on the front page and you will see that slowly but surely all the rooms on the page come to life. CamSoda is great for group shows, but private chats can get kind of expensive.
CamSoda is a very active site, there is always nudity somewhere.
---
Flirt4Free.com

Flirt4Free is a freemium cam site that has gone above and beyond in creating a safe environment for its users. Flirt4Free is verified and secured by both GoDaddy and McAfee, two of the largest names on the internet. Any purchases you make will be credited to an innocuous sounding name. Flirt4Free has some ads but they are mostly for sister sites such as Kink.com. The ads are hidden at the bottom of the page, so they aren't too much of an eyesore. And, until you make your first purchase, you will routinely get a pop-under ad.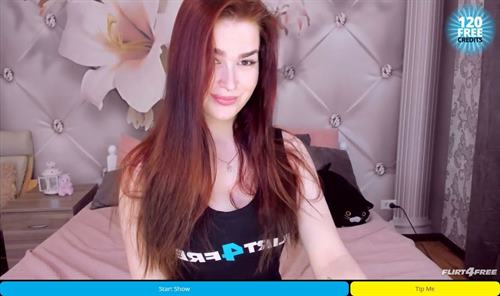 Flirt4Free is a treasure trove of pornography. You can choose from among the hundreds of live chat rooms that are always available or you can watch recorded past shows. Flirt4Free is very liberal with what it lets its models do. As such, the girls have a lot of say over the types of shows they run. You will find a huge variety of prices and show types on the site. There are group chats, private chats, free chats, and more. Many girls have the option to Make an Offer - you suggest a price for a set amount of time.
If you join the VIP program, you unlock VIP customer support, get unlimited cam show recording ability, and gain access to 150 free VOD videos every day, among other benefits.
---
ImLive.com

ImLive is among the cheapest of the cheap cam sites. But, just because it's economical doesn't mean it hasn't invested in security. ImLive uses the same SSL as LiveJasmin, COMODO CA Limited. Any charges you make will appear on your credit statements under a nondescript name. ImLive has absolutely no ads and no pop-ups, at all.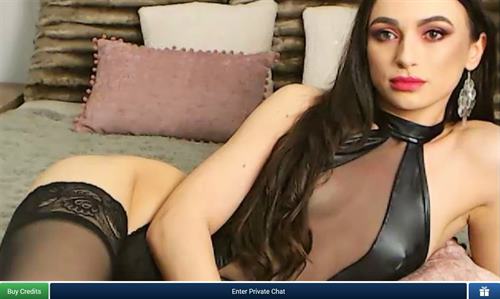 ImLive has webcam rooms going for an average of $2.50 a minute from the moment you join. But, prices don't stay that high. As you spend money, you rise up in the exclusive loyalty program. Each rank you go up awards you with more free credits and cheaper happy hour shows. At the highest loyalty level, you get 5% bonus credits on each transaction and gain VIP customer support.
If you like watching live porn every day and want a site that won't break your wallet, ImLive is your best option.
---
LivePrivates.com

LivePrivates delivers first-class models, on a first-rate platform, with security-first protection of your anonymity and financial information. Your details are protected by Duocecad ITS Anonymity. No information will appear on your billing statement that could refer to the nature of your transaction. Payments are a one-time charge, and your information is not stored anywhere. LivePrivates features SSL by Sectigo, and all charges will appear on your statements as an unclassifiable name. As well, there are no intrusive pop-ups advertisements of any kind.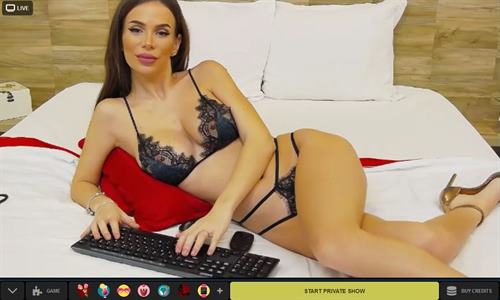 LivePrivates puts a laser focus on its webcam performers. The site doesn't work to distract you with big events or gimmicks. It's all about getting you to interact with incredibly talented women, on a easy-to-use interface, and over top-notch video broadcasting. By just completing a quick email and username sign-up, LivePrivates will gift you 10 free peeks into ongoing sex shows. These are voyeuristic 20-second peeks for you to check out what happens during privates shows.
There is a strong contingent of fetish oriented performers on the site. Check out the Dominatrix and Submissive women if you are into a more extreme online encounter.
---
Sexier.com

Sexier is a super affordable option for sex chat with amateur performers. The site is no stranger to the same SSL protocols that all of these other sites are using, in order to protect your billing details. All purchases made on the site will show on your billing statement as a nondescript name. And, you won't suffer any disruptive pop-up or banner advertisements.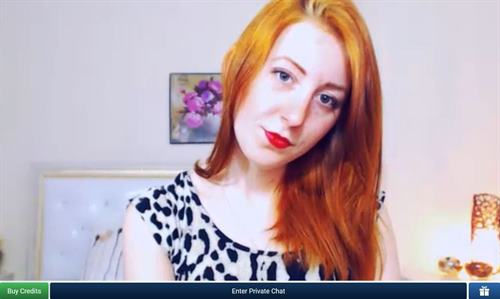 Sexier is one of our favorite sites for finding amateur webcam girls of all types. The girls here are just less polished than you will find on some of the slicker sites. Their photo albums are picture uploads that they take themselves and put up onto their profile page. The pictures are free to peruse for members who have at least completed an email sign-up. Going through the photos is a great way to discover what each girl is into.
This is your safe spot if you want to sex chat with true amateurs, while not going over budget.
---
MyDirtyHobby.com

MyDirtyHobby is home to hardcore fetishists and pornstar hobbyists. The performers on this site use its platform to build a following of fans with their regular content updates. A model's profile presents like a social media style page, complete with a timeline, blog, stories, and video and picture updates. Members' payment transactions are processed with industry standard encryption. All data is transferred via SSL.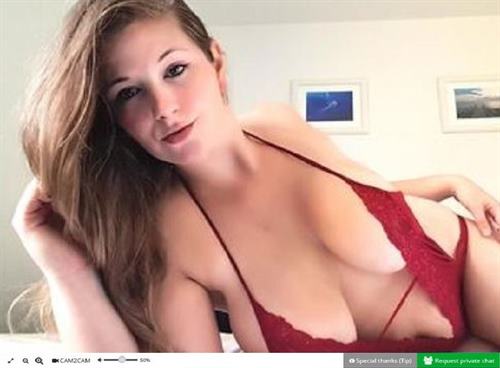 Find a girl that specializes in a particular kind of fetish you are into and follow her for more. The girls on MyDirtyHobby regularly meet requests and suggestions from their fans. And whether it's for a sex chat, or to view any picture or video content, everything costs. There is almost no free content on the site. Nor is there any free chat time. But, the content here is unique. If you are into the hardcore activities of German sex freaks, then make this place your new horny haven.
A monthly VIP membership, if you should opt for it, gets you involved in monthly raffles, contests, and invites to parties and trade shows.
---
Cams.com

Cams.com is a veteran adult cam site that has continued to improve itself. Cams.com has an SSL system by DigiCert Inc. Any purchases you make will appear on your credit card statement with an unclassifiable name. Cams.com has minor ads at the bottom of some of the pages. You won't even notice them unless you scroll all the way down. Thankfully, there are no popups whatsoever.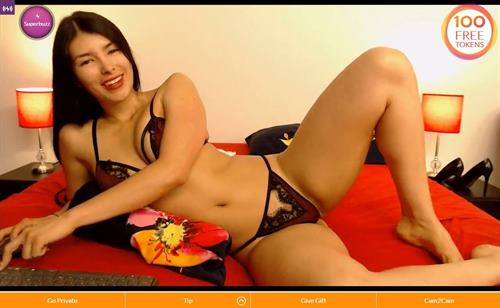 Cams.com used to be based on the private chats only model, but that is slowly changing. More and more cam girls on the site are providing full erotic shows in the free chat for everyone to watch. But, what's truly exciting about Cams.com isn't the free chat, it's the private chat with the Connexion feature. If you have a Lovense Max toy, you can hook it up to a cam girl's Lovense Nora toy. You will be able to feel each others' movements in real time.
If you dream of having real life virtual sex, Cams.com is pretty much the only site you can go to.
---
Choosing a Safe Cam Site
If you are looking for a safe cam site where you can purchase with confidence, there are a few main criteria that you will need to search for. You will want to make sure that you are an a legitimate site and that site is operating with a valid SSL system. We touched up a little on the things you will want to check for on each site, as well as tips to help you stay as anonymous as possible.
What is an SSL/TLS?
If you are looking for a secure adult chat site, it is very important that you check for an active SSL/TLS. SSL stands for Secure Sockets Layer, while TLS stands for Transport Layer Security. They are both cryptographic protocols which take your information and scramble it into indecipherable code. While TLS is the official standard today, it continues to be called SSL in many places in the same way that many people refer to photocopying something as xeroxing.
So what does a TLS/SSL system do? Basically, when you put your credit card information into a site, the SSL/TLS system encrypts the data and makes it much harder for hackers to acquire and decipher your information. An SSL system is important any time you purchase anything on the internet, not only when paying for porn.
You can see if the page you are looking at it secure by looking for the green lock symbol by the page URL. The following was taken on LiveJasmin and shows that the page is a verified secure sex cam site.

No matter what anyone tries to convince you, don't ever enter your credit card information on a webpage with a red broken lock or the text saying Not Secure.
When you are on a site that you want to purchase on, you should check to make sure that you are always on the correct URL and not on a phishing site. Most commonly, phishing sites have typos and other mistakes in them. All of our links are to the genuine site. We recommend bookmarking the site you chose to avoid ending up in the wrong place.
Remaining Anonymous
If you want to be truly anonymous on an adult chat site, we recommend limiting your personal information as much as possible. You can sign up for a new email address and use a fake name and information on it. The only place you will ever need to use your real information is in the payment page. If you aren't sure of where you can easily make a spare email account, we recommend mail.com, the sign up is quick and easy.
Many users think they are being anonymous on a site, but end up doing something stupid like putting their real name as their user name or uploading a real picture of themselves on their profile. If you want to go down that route, that is your option, but it would be your own fault if your friends found your profile. For discreet sex cams to remain discreet, you should share as little personal information as possible.
Ways to Further Increase Anonymity
If that isn't enough for you, you can increase your anonymity by switching your method of payment. PayPal is considered to be more safe and secure than a credit card, you can find a list of PayPal sex cams here. Otherwise, you can maximize your discretion with Bitcoin or Gift cards, but getting a refund would be borderline impossible.
Avoiding Malware and Viruses
When you go to a small and unsecured site, you are exposing your computer to a number of threats. The sites we have listed here are large and widely used sites. They receive enough traffic from users that malware would be counter productive to their business model. They make money from users tipping the models and taking them into private shows, not by selling your information or infecting your computer. They want you to have the best experience possible, so that you will come back and pay again.
If you want to avoid malware and viruses completely, we recommend getting a pop up blocker and a fire wall. They will help filter out any malicious ads which might have accidentally gotten through.
Camming on Legitimate Sites
You will often get sexy girls adding you on Skype offering webcam shows. These are often scams that you should avoid. The girls convince you send money, then never provide the services they offered. That's why we advise always using legitimate sites. If you are ever unsatisfied by the show you received or felt like you didn't get what you paid for, you have somebody to turn to. In many cases, cam sites refund users tokens/credits when they feel unsatisfied with what they got. A happy customer is a returning customer.
---
Conclusion
The site with the best security is LiveJasmin.com. It isn't very surprising, considering that LiveJasmin is the biggest name in the field of online webcams. They have multiple security layers and have an anonymity guarantee. If you are looking for discreet sex cams where you can pay securely and not have it show up anywhere on your billing statements, LiveJasmin is perfect for you.