5 Cheap Cam Sites That Are Great For Mature Chats
last updated
February 15, 2021
Mature and MILF models are a popular staple on live cam sites, celebrated for their particular set of seasoned skills, know-how, and the ability to teach you anything within the sexual and non-sexual realms. Finding these categories is easy, but finding the cheapest yet best mature models is much more of a hunt. Here are the top 5 sites that combine the most budget friendly prices, with the most experienced, pro models around.
CamSoda.com

CamSoda reaches the top of the live cam charts in multiple categories, including its fantastic mobile cam site with c2c, low costs, sexy mature mamas, and most other fetish categories too. The rooms stream mostly in HD, there's plenty of ways to stay connected to your favorite gal via social media and controlling her toys, and there are so many free features on the site it's easy to lose track of time on this brilliant site. It's why we chose it as our best live cam site of 2021.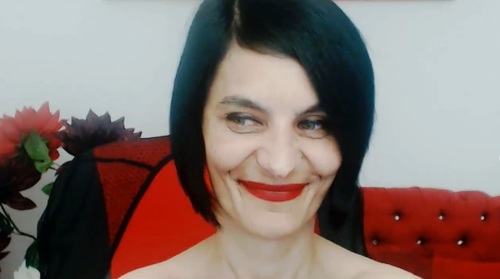 Like many freemium sites, CamSoda works using tags which places models in categories of their choosing. So to find you older significant other, simply select the appropriate tags - #milf and #mature. There's also a search bar to input these words among others and search manually, but you'll find the tags are the most efficient way.
As previously mentioned, CamSoda is among the cheapest cam sites in the world, starting private chat costs at a mere $0.70/min, and averaging at $3.00/min. Not only does that price include cam2cam, it even includes free recordings of all your live chats, and free rewatching at any time, for as long as you like. By upgrading to VIP on the site for $19.95 a month, you'll get 200 free tokens for the first month of membership. You can claim this one time, then cancel the membership.
There are two other fun free features on the site, the first being Exclusive Videos. CamSoda creates and produces and these full-length videos for its users, and you don't need to pay a penny. They come in beautiful HD, and even feature well known porn stars. The other feature is Reallifecam, which is a delightful voyeuristic experience, not live but recorded, of random men and women in all manner of sexual acts, for free.
---
Flirt4Free.com

Flirt4Free is a great middle ground between freemium and premium, despite being a super top-tier site on all accounts. 720p HD rooms, pro models, a beautiful interface, a great mobile platform with cam-to-cam, and 24/7 customer care. But beneath the pretty, impressive exterior lies a site for anyone and everyone, especially the fetish-oriented. This dedicated fetish community has its own Forums, and even an Education Center where you can learn the art of sexual pleasure.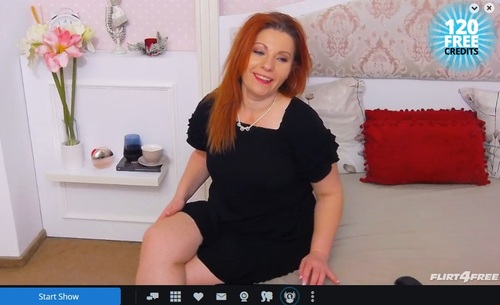 It's super easy to find your sagacious goddess on the site, with clear categories designated for MILF and Mature. You can make your search much more specific by selecting other filters on the top of the main page, which include a unique feature to Flirt4Free - 2 Way Interactive. If both you and the model have the right remote-controlled pleasure toys toys, you can control each others bliss, and even reach the apex of it, together.
Cost on Flirt4Free varies wildly, by starting at the crazy cheap $0.50/min and going all the way up to a not-so-friendly $5.00/min average. But there are plenty of ways to find the cheapest chats. First, under the Room Type filter, you'll find the Lowest Price category. In addition, you can choose a multi-user show instead of a private, such as a Group Chat or a Party Chat, and pay a fraction of the cost.
Another great way to save if you're a returning user, is joining the site's VIP membership for $39.95 a month. You'll receive benefits such as 200 free videos a day, unlimited access to all your recorded shows, special VIP promos, and more. The site even employs an option to pay as you go (Play & Pay), if you so choose, which gives you the option to place a daily spending limit, and also use a prepaid card.
---
ImLive.com

ImLive is a premium site, and is actually one of the most successful and loved chat sites for over two decades. But it doesn't rest on its laurels, and instead always tries to improve its tech capabilities, mobile platform which has recently added c2c to its capabilities, and always offers promos, discounts, and special offers to new and existing users. It also happens to host some of the hottest, most experienced mature performers in the live cam universe.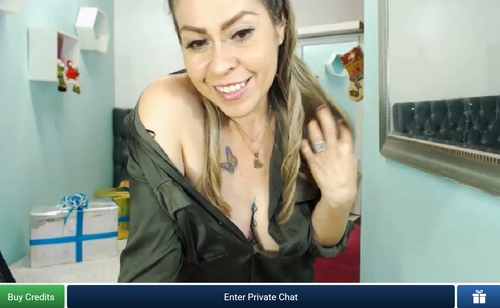 ImLive offers a unique way to make your mature dreams come true, other than using its filter to select Mature under the Age category. This is called Fulfill Your Fantasy, which allows you to submit your request to a special model-only board, and if there are performers willing to offer their services in making your fantasy a reality, they'll reply directly to you. It takes finding your match to a whole other level.
For a private chat with one of the site's performers you'll be charged an affordable sum of $2.25/min. The lowest chat rates stands at $1.00/min, cam2cam included, and there are several accepted payment methods, including prepaid cards. ImLive cares about its members, and provides bonuses and discounts aplenty.
If there's a special elderly lady you like, join her Discount Club to receive special discount codes, promos and access to all her content, including pics and vids. You can also choose to purchase block sessions with the models, ranging from 15-60 minutes, and save up to 30%. Lastly, you can join a multi-user Candy Show, and only pay with tips, while still enjoying a raunchy time with a gorgeous model.
---
Stripchat.com

Stripchat is the largest freemium site on this list, hosting a whopping 1500 models online at all others, and at peak hours up to 4,000. Hundreds of mature models await, just don't forget to select the HD rooms for the best viewing experience. And speaking of experiences, the site offers a feature no other live cam site does - virtual reality chat. With the right gear, you can have a mind-blowing, realistic encounter with your mature mama, for the same price as a regular private chat.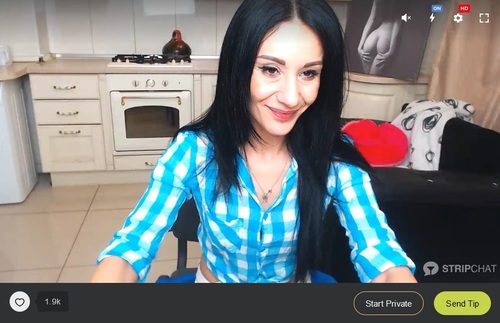 From the five sites on this list, Stripchat takes the cake when it comes to categories, not only in volume but in obscure, bizarre and unusual categories. By selecting All Categories on the bottom left, you'll enter a cornucopia of sexual delights, among them Mature, Milf, and Granny, in alphabetical order. There are also plenty of cross-referenced categories, such as Athletic Mature, Columbian MILF, or Yoga Granny.
A one on one chat averages $2.70/min. Minimum rate stands at $0.90/min. You can filter the rooms by price under the Private Shows category for an easier find of the cheapest rooms. A fun bonus for those purchasing on Stripchat is the ability to use up those gift cards that have been sitting around for months, or longer, in some dusty drawer. Instead of letting them gather dust, why not spend them on some kinky live cam fun?
---
Streamate.com

Chosen as one of the best live cam2cam sites for mature chats, Streamate is a treasure trove of over 1,000 models, hosting around 50 mature models over 50, and a hundred more over 40. The site also offers a few unique features, such as speaking to the models directly by phone, Fan Clubs you ca join to gain special prices for your favorite models, and multi-user chats to lower the already low prices even further.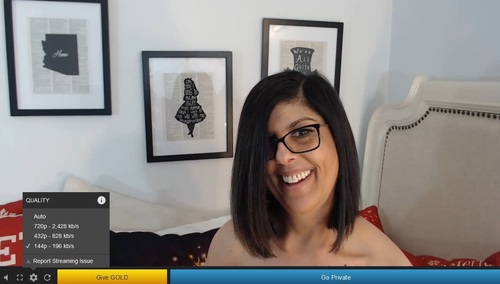 The often European mature cam models can be quickly found using the user-friendly filter, by selecting the age group. After all, a MILF can easily be in her 30's, as well as her 50's, which is the highest age to filter on the site. In addition, you can also select the Mature category specifically, which hosts between 400-500 rooms at all hours, but there's less of a guarantee for an older, wiser dame.
Streamate offers plenty of action in the open chats, despite being a premium site. But if you want a private chat, prices start at $1.00/min and an average of $3.00/min. You can also choose an exclusive chat, ensuring sure no one spies on your private chat, but it costs a little extra.
One of the reasons this site is on the list is its special payment method, which includes using a prepaid card you enter as you join the site, which allows you to be anonymous and safe, setting a daily spending limit, and paying as you go, getting charged by the second, rather than by the minute. It's rare for a live cam site to offer so many options to regulate your spending, so it's a great option for those who find it slightly harder to let go of these beauties, and who can blame them?
---
Conclusion
These five sites all represent not only cheapest mature models, but other fantastic features such as multiple payment options, ways to save, and plenty of free live action too. This is why the clear champion of cheap mature cams is CamSoda. This webcam site offers everything you might want from a live cam site. Free nudity and sex in the open rooms, free extras live full length videos, super low chat rated, HD quality rooms, and amazing amateur models with an open mind and sex wisdom to spare.