Best Adult Video Chat Sites to Cam2Cam with Mature Women
last updated
January 04, 2021
Horny milfs and sultry gilfs offer a break from the deluge of bright and shiny teens and 20-somethings that crowd the sex cam stage. We've made a list of our favorite webcam sites to have a private c2c session with older cam girls of experience in the realm of sex chat.
MaturesCam.com

The site with the sleekest presentation, most amount of HD webcam rooms, and purely dedicated to Milfs, Grannies, and just generally, any cam girl over her 30 years old, is MaturesCam. With somewhere around 400 models actively online at all times of the day, the site is rife with choice.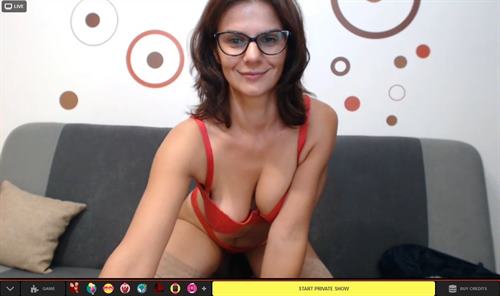 With a simple and sleek layout of all online models, it's super easy to navigate through the site's categories and filter options to find the type of model you're looking for. We appreciate most the option to sort the models according to their HD quality webcams, who's using the Vibratoy sex device, and by those guaranteeing two-way audio when enabled in a private chat.
If you do turn on your webcam, the model is not allowed to decline the activation of your camera, as is a model's privilege on other cam sites. At MaturesCam, most models are asking for an additional per minute fee to go into c2c mode during a private chat. And, acting as a separate feature from webcam-to-webcam, is the two-way audio, which will likely cost an additional fee to activate. Additionally, MaturesCam is among the few sites offering cam2cam while interacting over a mobile device.
There is a Price sorter found in the Advanced Settings, where you can sort the online models by their per minute rate. The site-wide average comes in at $3.20 a minute, with the cheapest models asking for around $1.20 a minute.
To get a sampling of what to expect without it costing you anything, MaturesCam will gift you 9.99 site credits, when completing a credit card verification. These credits can get you anywhere from 2 to 6 minutes of total private chat time, depending on the rates of the rooms you choose to enter.
---
CamSoda.com

Get ready for an onslaught of extreme in-your-face hardcore action at no cost. The is a Freemium site, where the girls can use their cam rooms to put on a tip-based public show that's open to all viewers, or only offer up the goods for a premium, in private sex shows. Moving through the galleries of online models, all the preview windows show what's happening in each cam room, all at once. At once glace, you'll get to see whats going on in dozens of rooms at the same time. Typically, expect over 50 girls online that categorize themselves as Milfs.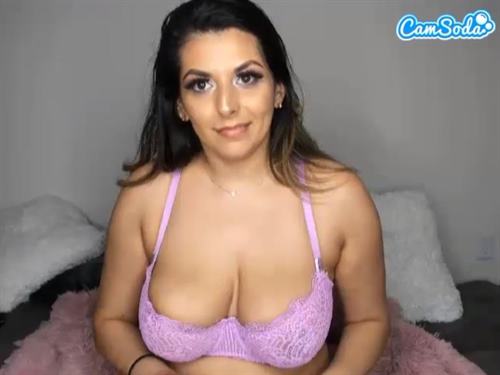 There are no category or filtering settings to search through the models. CamSoda employs a tagging system to search through the models currently online. The Tags are found at the top of the homepage. Normally, because of its popularity, the #Milf tag is presented as a top choice. But, if you don't see it, then select to 'view all tags', and it will likely be at the top of the list of tags. If you don't easily find it, then just run a keyword search for 'Milf' in the Search bar.
Most models included cam2cam in the price paid for a private show. Where you don't see it available, the model has the feature turned off. If you don't see it available, you can try asking her to turn it on for you. And the same goes for when turning on your phone's camera during a private session. Where other sites offering cam2cam over a mobile device will charge extra for the feature, CamSoda will not cost extra to activate.
The models can't be organized by the per minute rate they ask for. There's no way to sort them by price. The only way to discover a model's privates chat rate is to go into her cam room and select to take her private. Before you confirm to start the show, her prices are presented. The average rate to expect comes in at $3.60 a minute, with the cheapest rooms asking for only $0.60 a minute.
Depending on where you're geographically located, you may see an offer for 100 or 200 free tokens added to your first purchase of CamSoda tokens. If you go for the Premium Membership, at $19.95/mo, you'll get an ad-free interface, the ability to send private messages (depending on model, may charge per text), the power to change the tipping volume, anonymous tipping, the option to enter chat in a stealth mode, and a one-time gift of 200 (value: $20.99) site tokens.
---
Flirt4Free.com

Flirt4Free has always appreciated quality of quantity. Here, the models you're presented with have passed a kind of audition. New girls to the site are made to prove themselves as webcam entertainers. If they don't perform to the standard, even after some coaching from the Flirt4Free folks, then the model is kindly asked to find her stage elsewhere. Hence, you're not going to get an overwhelming selection of models, but you will get a choice selection of proven performers. At Flirt4Free, expect HD webcam streams in nearly every room, an xxx fetish community, fan club discounts, and some of the cheapest cam girls online.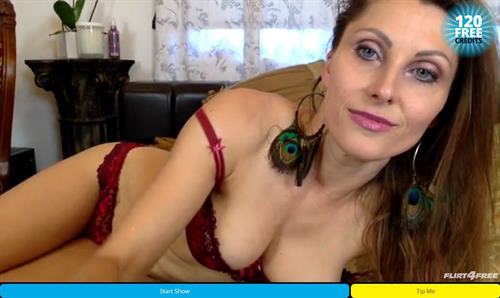 Two categories will get you started with the older gals camming from Flirt4Free. Check out both the Milf and Mature categories to see who's currently online. If you perform a keyword search for 'milf', you'll get back thousands of results. This is every model that is still currently registered with the site. If you spot a hot momma that isn't online the same time as you, be sure to add her to your Favorites, or select to be notified by email when she comes online - an option found in her profile page.
Cam2cam and 2-way audio are included in the price paid during a private chat, but the model may choose to decline the activation of your webcam. It usually doesn't happen, but it's a possibility. If you're interacting over a mobile device, there is an option to send the models, whether they're online or offline, a text message directly to their phone. This feature, called Flirt SMS, is available to you from your desktop or mobile device.
Flirt4Free has the distinction of having some of the cheapest private show rates online, as well as some of the most expensive. There are some models that are getting $12.00 or more per minute for their 1on1 sex shows. That being said, the average comes in at close to $5.00 a minute, with the cheapest girls willing to meet you in private for a mere $0.50 a minute. Use the Price sorter to organize all online models by their private show rate.
Complete a credit card validation and Flirt4Free will gift you 120 credits (value: $12.00) to spend how you want. If you join a model's Fan Club, you'll see discounts off of her private show rates. The site regularly conduct sales, especially during the holiday seasons. And, be sure to check out the Deals area of the site, where the girls make all kinds of offers, like '7 minutes free after 10 paid minutes'.
---
LiveJasmin.com

The one sex cam site you want to go to for the most choice selection of glamorous webcam women. LiveJasmin has become the destination where the world's most beautiful cam girls show up to perform in private sex shows. The is a premium site with no sexual activity or nudity happening for free. Most rooms are broadcasting in high definition, with many rooms providing an HD+ option.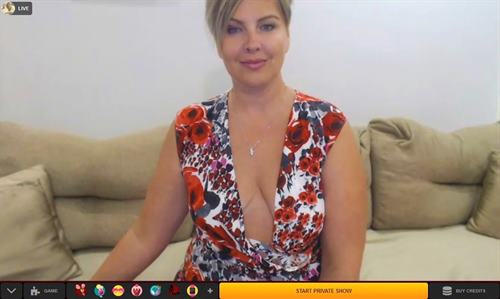 While we link directly to the older cam models on the site, there is the Mature category available in the menu bar. This queries out all the online models with experienced sex performance records. Of the 1,000+ models usually found online, at least a couple hundred of them are mature models. In the Advanced Search, you'll see a set of filters for body attributes, show types, and prices. Find the Age selections, and choose if you want the site to show you only models that are between the ages of 30 to 40, or 40+.
When selecting to start a private show, you have two ways to start. The first is to select the big Start Private Show button, and this will ask if you want to include 2-way audio in the session. Or, select the webcam icon in the player window, and this will ask if you want to include your webcam in the session. Both c2c and audio are separate expenses to the private show rate for a particular model. It's usually just a dollar more to activate each feature. You may also start a show without the cam2cam features, and select to include them later. Additionally, LiveJasmin is among the sites offering cam2cam while engaging in a private session over a mobile device.
The average rate for a one on one show comes in at $3.60 a minute, with the cheapest girls asking for only $1.20 a minute. In the Advanced Search, you can set the filters for the specific age of the model you're looking for and select the price you're ready to pay, and query all online models that fall within.
LiveJasmin has a Promotions area on the site that tracks all current deals on offer. You'll see promotions like the Daily Challenge, which asks you to participate in certain site activities for a chance to win site credits. Or spin LiveJasmin's Lucky Wheel to see what credits package discounts you may land on. And, for sure, don't miss out on the perpetual deal to gift you 9.99 credits for merely completing a credit card validation - this could get you up to 3 minutes with a model charging the site's average rate.
---
ImLive.com

A cam site with some unique features and low cost sex chat. ImLive knows what it is and it's not trying to be what it isn't. This is your spot if you're into sexy amateur-like milfs at an affordable price. You won't find glammed-up models here, like on other sites. On ImLive, it seems as if the more regular type of girls have gathered. Get to know them quickly by utilizing the site's one and only Multi-Viewer which streams the activity happening in 6 live cam rooms all at once. And be sure to leave a note in the Fulfill Your Fantasy box, where the girls reply directly to you if they think they can match your request.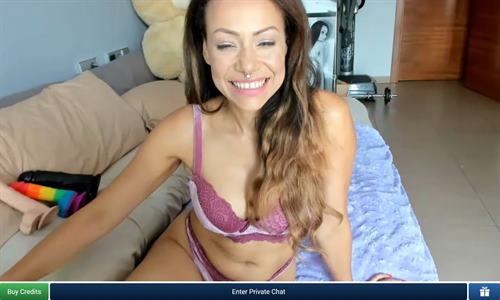 ImLive should get an award for the way it is organized. The site does well at getting you to where you want to go. To find the mature women, simple filter for Age. For the older gals, simply select the 30 to 39 year olds, or anybody over 40, by selecting the Mature filter.
Making the deal even sweeter is ImLive's reluctance to try to get you to pay more for activating your webcam and microphone for a cam2cam session. Both features are included in the price paid for a private show, whether you use them or not.
When selecting to Enter Private Chat, you'll see that room's per minute rate clearly published. There is a Price slider available in the Advanced Search, where you can set your own range of what you are looking to pay for a 1on1. The average rate to expect comes in at $2.25 a minute, with the cheapest rooms available for only $1.00 a minute.
Join a model's Discount Club for a reasonable fee, and you'll enjoy exclusive discounts on private chats and free recorded videos. Loyal members to the site are awarded Treats, which can be turned into site currency to spend on chats. Join a group show, called Candy Shows, and you'll be watching mature cam girls perform for as low as $0.10 a minute. And, the first 20 seconds of a private show are free for each host.
---
C2CPorn.com

Ok, C2CPorn is not a cam site, in the traditional sense. But, we've got to include it here because it's the most powerful webcam girl aggregator online. And if you are on a milf hunt, this tool is indispensable. The brains behind C2CPorn have created a product that looks at the active webcam rooms from 8 of the top cam sites in the world, many of which are listed in this article.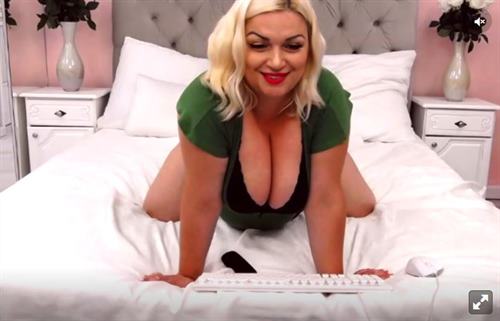 C2Cporn is all about applying smart application to available data. While you can't actually chat with the online model through the C2CPorn platform, you do get all the data one would need to decide whether or not to go to the webcam site, where the girl you like, is camming on.
The link we provide above will send you directly to a listing of all the mature cam girls found on all 8 cam sites. And if you decide this is a worthy resource to bookmark, then you can start using the search and filter features to set your own query. If you get lost on the site, simply select either the Mature (35-49 years old) filter or the Granny (50+) filter to pull up the older cam models.
In each model's profile page, you'll get a live video feed of the model. Additionally, you'll see her exact age, the kinks and fetishes she's into, the activities she's willing to play out, and a schedule of hours she's regularly found online. C2CPorn has figured out a way to display a grid, of each day of the week by the hours in each day. This grid shows when the model is online in her free chat and paid chat.
---
Cams.com

Here is your standard adult webcam site, that hits all the right marks for what one would want when sex chatting. It's organized well. It has a mix of free and paid for sex shows. Most performers are set up to broadcast in high definition. Each model has her own Fan Club to join, giving access to exclusive recorded videos and discounts from her private shows. And, where the site creates many of its fans, is with the Connexion feature - models are hooked up to a sex toy that can be linked to your own sex toy, and the both of you can virtually feel the other.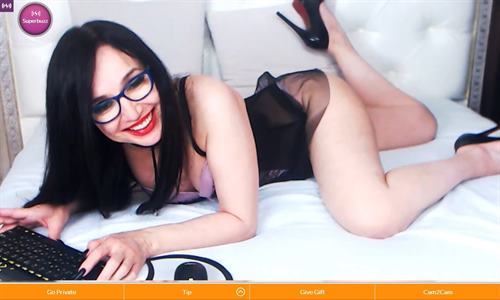 When sorting the online models by their age, there is the 25 to 40 years old group, and the Mature (40+) group for you to look through. As well, the preview galleries of all online models clearly posts the age of each. Before entering into the free chat of an available girl, you'll already know how many years she's spent on this earth.
If you want to do the show webcam-2-webcam, it'll run you an extra $1.00 a minute on top of the model's regular private sex chat rate. This addition includes audio.
A private session on Cams averages $3.60 a minute. And the cheapest you'll see only goes as low at $3.00 a minute. The only way to find out how much any particular girl is charging for a private session is to go into her chat room, where her rate is presented when selecting to take her private. To see prices, you'll need to possess Cams tokens in your membership account.
While you can fully take part in all the action with a basic membership, if you upgrade to the Premium membership, you'll see 10% off all live sex chats, instant access to all models' nude photos, email the models, a Premiere Member tag to distinguish yourself from the crowd, and priority customer support.
---
xLoveCam.com

For when you want to explore the finely aged women of Europe. xLoveCam presents a collection of webcam performers from all over the continent. Look for German, British, Spanish, French, Italian, Dutch women and more. Each model's preview will display a number of country flags showing what languages she speaks.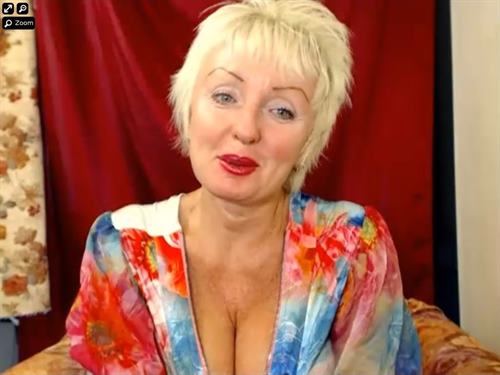 There are two categories for the mature women found on xloveCam. The first groups them from the age range 35 to 49 years old. The other, is the Milf category. Typically, both categories have close to 80 mature models available online during most times of the day.
At xLoveCam, both turning on your webcam and microphone for a cam2cam session is included in the per minute rate paid for any model. And when you do turn them on during a private show, the models can't decline the activation of the feature. xLoveCam is another among the sites that enable cam2cam while accessing the site over a mobile device.
Private shows on the site can have up to 4 members watching. It's only the member that initiated the chat that has the permission to activate the cam2cam feature. The Private shows on xLoveCam average $2.10 a minute, and the cheapest rates some in at $1.85 a minute. If you pay a bit extra, you can have an Xclusive show, with just you and the model.
One of the best promotions in the business comes from xLoveCam. Each week, the sites hosts Topless Mondays, where every performer on the site goes topless in their free and open chat rooms. Normally, this is a premium site where nudity is reserved for paid for private chat. But on Mondays, the tops come flying off for 24 hours in open chat.
---
Streamate.com

Rounding out our list of the best places to cam2cam with mature webcam performers is the indomitable Streamate. The site is one of the most preeminent cam sites online. With a long history of serving up high quality webcam streams on an easy-to-use platform. With always over 1,000 models actively online, 1/4 of these are classified as mature models.
There's no trick to it. Just head over to the Mature category to start perusing through all online models. If you're into milfs before they actually give birth, there is a bountiful supply of preggo cam girls, in the Pregnant category.
Activating your webcam, if it's an option, or not, and if it costs extra, or not, depends on the performer. The only way to find out is to check out if the option is available in a model's chat room. At Streamate, it's best to ask the performer during her open chat, if she is into cam-to-camming. In many cases, a girl who does not normally make it available to just anyone, will grant you permission if you met her tip request.
At Streamate, there are no tokens or credits to purchase. The site operates a pay-as-you-go model. To get started, you need to register a credit card. You won't be charged anything unless you initiate a sex chat session. At the end of the day, the total time spent in paid-for shows will be charged to you in one billing. And, you have the ability to set for yourself a daily spending limit of either $25 or $50. If you want it set higher, you'll need to contact the customer support. The average private show rate to expect is $3.00 a minute, with many cheap rooms asking for only $1.00 a minute.
For loyal members, there is the Streamate Rewards program that awards back credit to be used on paid chat services. Rewards are based on your activity on the site, by completing a certain number of chats over a certain time-frame, within a certain period. The credit awarded comes in the form of percentage points being deducted from your future spending. At the highest level, you'll be getting 10% off of your activity.
---
Conclusion
They're out there, working those cams, making that money, trying to get their worth. They know they may be written off by many, but not written off to those that know to appreciate and adore the beauty and grace that comes with old age.
Of all the adult video chat sites that we review, the 9 sites we've included on this list all have a prime offering of experienced and talented mature cam girls, private and discreet access whether you're on a computer or mobile device, and safe and secure payment methods when you're ready to make a purchase. We highly recommend that you try out any of the above sites.
Some of the above sites have introductory promotions, offering free access to normally paid services, when simply completing a username sign-up, or when registering a credit card for validation.
Flirt4Free will gift you 120 credits for completing a credit card validation. That's enough to get you 1 minute with one of the site's most popular performers, or 12 minutes with a girl charging only a dollar a minute in private chat.
CamSoda is free as it is, so no need to have to be gifted anything to try out the sex cams. All the action there is free to watch. It's only when you want her for yourself, that you'll have to crack open your wallet.
LiveJasmin currently has a very impressive promotion, offering new and past members a chance to get up to 90% off a credits purchase. Each day, members can spin a virtual wheel, and whatever percentage point it lands on, you then get that much off any purchase made that day.
And, our favorite for milfs and gilfs, MaturesCam, will gift new members, who complete a credit card verification, with enough credits to get a decent taste of what a private sex chat experience is like with one of the site's mature webcam models.