Watch Erotic Lovense & OhMiBod Cam Sex - Get Busy Buzzing!
last updated
August 01, 2020
So where can one go to catch the best 'buzz-toy' sex cams? We have returned to the action packed cam sites which we've previously inspected, searching out the 4 best sites to watch Lovense and OhMiBod webcam action.
---
Flirt4Free.com

Flirt4Free is home to some of the most trending webcam technology to date. In its Interactive category, the models happily give control over their fuck machines to horny paying members, and the overall user experience is accelerated to the next level! Use your mouse or the Fleshlight Vstroker to get the model's juices going. The harder you go, the deeper and long-lasting the vibe feeling is. Cam2Cam completes this immersive experience. No matter which category you should find yourselves in, OhMiBod and Lovense sex cams are easily recognizable as they all include a pink Tip Controlled banner.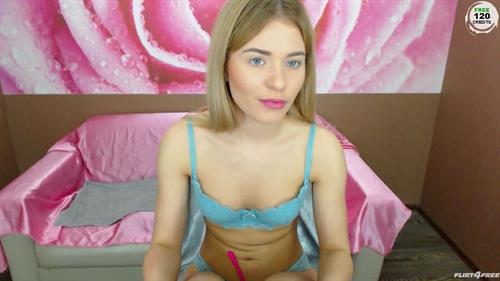 Cam Girls and their sex toys: Flirt4Free plays home to a variety of live chat hosts from all walks of life, their common denominator, they all love getting down and dirty, live on cam! From hot college 20 something year olds, to the more refined sexy MILFs - the Interactive chat rooms are all filled with rewarding possibilities. And while all of these babes feature the OhMiBod sexual device, most will also keep a range of toys including the Lovense Nora or Lush, or a selection of interactive dildos. Once in a Tip Controlled chat room, click on the Bluetooth icon (right hand side). Follow instructions, for interactive sex.
Show Costs: Private sex show costs vary from model to model, but all include cam2cam. The Ohmibod and Lovense cam girls, can have their devices activated during open shows, and then rely on tips from members to keep the devices buzzing. In fact, Flirt4Free is well known for having a variety of member chat options. The average for private chat seems to be $6.60 per minute, which is a tad high. Search by Price to find the lower cost sex chat rooms.
---
CamSoda.com

Considering that CamSoda is possibly the most technologically innovative live chat site, you can bet your bottom dollar that CamSoda has Lovense and OhMiBod cams. An enticing blend of show action, draws in the crowds, and you can happily find yourself joining in the tipping fun had during goal driven sex shows. The OhMiBod and Lovense sex cams are easily found, as CamSoda conveniently include a Control Her tag, found above the main viewing gallery of the homepage. When you enter these chat rooms, all of the models will have some type of sexual device, that they'd be happy for you to toy with!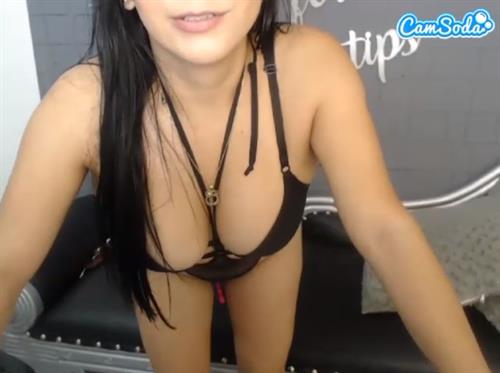 Cam Girls and their sex toys: You really get a sense of a bit of everything on CamSoda, as not only will you find hot pornstars of notoriety, but also the Plain Jane, next-door neighbor looking girls. With its free flow set up, models have been categorized by tags, such as Featured, Top Rated, Cam2Cam and of course Control Her. You can also click the View All Tags button, which opens up the complete category listing. Here you will also find the OhiMiBod & Lovense tags. When you enter into the Lovense category, or any of CamSoda's categories, rooms across your screen will randomly and simultaneously begin to auto play.
Show Costs: Models on CamSoda are at liberty to charge as they see fit; there are no strict pricing rules that they need follow. That said, expect to pay around $3.60 per minute for private sex chat with the average model. The models who have Lovense or OhMiBod cam sex toys, are shown with the Control Her button in their chat rooms. You can tip to activate the toy, or pay to Control Her to gain full control over the toy. Activating these toys range in both cost and time. Expect to pay in the vicinity of $12.00 to $24.00 for 1-3 minutes worth of play-time.
---
Chaturbate.com

Now here's a site to admire, be shocked at, and turned on by, all in the same breath. Chaturbate is the most visited live cam site on the planet, and many other cam sites work to emulate what makes them successful. With its freemium policy, sex shows are always in progress and you never have to shell out a cent to watch these babes perform. With hot and horny cam babes, you can be sure that there are OhMiBod and Lovense sex cams. You'll need to be a member holding Tokens, to take control of the model's vibrator and buzz her deep, meaningful vibes.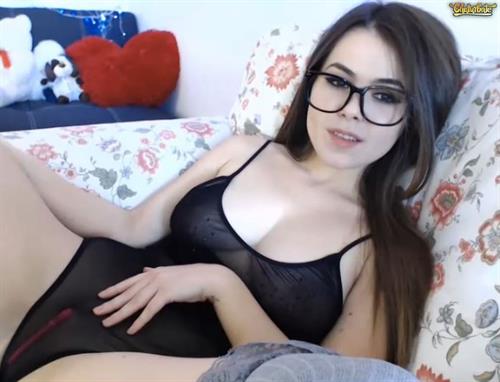 Webcam girls using sex toys: There is just about every kind of webcam babe to be found on Chaturbate, however there is a definite American flavor about this site, with home grown talent on display, East coast to West. While both OhMiBod and Lovense Nora stimulation devices are obvious toys of choice, you will also easily find babes with the ever popular Lovense Lush, slipped in the pink, snug 'n tight. When you enter either the #Lovense or #OhMiBod chat rooms, the models will all feature a tip menu explaining the costs involved, as well as the intensity difference of the various pleasure levels on offer.
Show Costs: Most of the fun to be had on Chaturbate takes place in open style, goal oriented, tip driven sex shows. As is the format, the vibrator levels are broken down into tip ranges. A 20 second buzz of medium felt vibrations could work out to around $27.50 per buzz. A low buzz for a 3 second burst will average a $1.00. Tokens are sold in bundles, with the largest package of 1000 Tokens selling for only $79.99 (which includes 37% bonus Tokens).
---
Cams.com

Cams.com has been there and seen that. After all, this classy live chat site has been around from the very beginning. These days, models and members are able to elevate their sordid encounters with innovatively crafty technology. The Connexion, a feature only offered on the Cams platform, which allows you to pair your sex toy with the models' toy to initialize a immersive sexual experience. The girls using the OhMibod and Lovense sex toys are all under the Buzzmode category. And the ones set up to connect to their viewers who've got the Lovense Max, are found in the category for the Connexion rooms.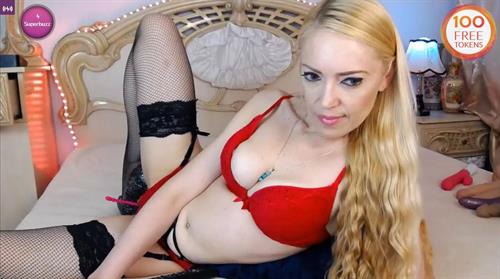 Webcam girls using sex toys: As this is a site which has been in existence since the start, the model base is as wide as it is varied. Models can be found plying their trade from across the globe. Eastern European babes can be found in numbers, but you will also find girls from the North Americas and even far away places like Australia and New Zealand. Detailed previews help track which interactive services are offered in each chat room.
Show Costs: With a blend of both open style sex shows, group shows, and private 1-on-1 performances, you'll find a range of prices. Most of the webcam models have a Buzzmode feature activated. Clicking anywhere in the video window will automatically send the model a tip and a buzz. Private shows average at around $3.60/minute for a 1-on-1 encounter. At any stage, provided that the model offers, cam2cam will cost an approximate extra $1.20/minute.
---
The Best Lovense & OhMiBod Webcam Sites to Watch Girls Moan and Groan
It used to be that webcam models would only really put out and play with their intimate sex toys once generously tipped in public chat rooms, or during private sex shows. That was then, this is now. Wi-fi and Bluetooth are more than just trending buzz words, as with these widely used technologies, sex toys have become way more interactive, and the control is no longer reserved strictly for the model holding it or hiding it.
With a click of a mouse or a tap of a button, paying members are taking control and buzzing vibes of pleasure across the airwaves, to Lovense and OhMiBod cam sex all over the net. This innovative phenomenon is keeping excited fans glued to their screens and horny models moaning in sync.
We had the ultimate buzz with this subject matter. Just about every site that we know of on this planet features babes with interactive OhMiBod or Lovense devices. The sites which we've decided to showcase, each have their own unique attributes which sets them apart from the competition.
To get started with taking control of any girls interactive sex toy, you are going to have to make the purchase of Credits or Tokens, at any site you choose. Each site has its own deals and specials, you'll have to figure out which is best for yourself. For those without a credit card, it'll be good for you to know that all the sites that have made this list, are also on our list of sites where you can pay for sex cams without a credit card.
Lastly, if we had to choose one site to start at, our unanimous choice for Lovense and OhMiBod webcam girls is Flirt4Free. Though we did include freemium sites, such as Chaturbate and CamSoda, in the instance of sites which offer interactive sex toy chat rooms - a premium sex cam site still claims our top spot.
Here's why,
While freemium sites by nature offer prospects of 100% free to watch sex shows; to have any say or to take control of the model's sex toys can work out to be rather pricey. Considering that most freemium sites place emphasis on the group experience, having to pay top dollar to have a model's toy buzzed for a short period of time, when you're sharing in the experience with 100's of other members, sometimes, seemed to us to be a bit of a raw deal.
For the same kind of money on Flirt4Free, you're able to share in a 1-on1 sex show, and take control over the model's OhMibod and Lush toys all in complete privacy. Besides, this site hosts some of the hottest girls in the industry, who are all streaming with first-rate webcam equipment and fast internet lines. Head over to Flirt4Free, look for the 'Tip Controlled' rooms and get busy buzzing.