9 Roleplaying Chat Sites You Must Check Out
last updated
January 05, 2021
All the worlds a stage, and all the men and women merely players, a wise man once said. At all of our favorite cam sites for adult roleplay chat, you'll find a wide array of situations and fanciful encounters available to you. Here, we showcase what makes each site the right choice for you and any particular needs you may have, whether it be video quality, pricing, model selection, or fetish preferences.
---
LiveJasmin.com

LiveJasmin introduces you to a striking lineup of sophisticated and beautiful cam girls. This is a site with standards for itself, and strong expectations from the models appearing on its platform. Known for recruiting and cultivating talented performers from across the globe, LiveJasmin is a destination for those looking to interact with fascinating and extraordinary women that can act out any role-playing scenario you put forth. At Livejasmin, you're guaranteed HD broadcasts, as well as face-to-face video and 2-way audio function and fidelity.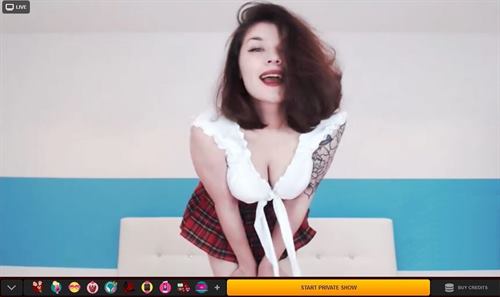 Whether you want a police woman to treat you like a bad criminal, or to be the obsession of a hot for teacher schoolgirl, you'll find plenty of acted out scenarios to explore with the ladies of LiveJasmin. On average, the site has some 1,000 active girls online at any time of day. Each new visit to the site blows one away with the number of new faces to be seen. As you explore the girls available in the open rooms, you can ask them what their specialties are. Many of them are ready to play out a myriad of encounters. And they keep a closet full of outfits and props in their rooms, ready for most occasions.
LiveJasmin cuts no corners, and offers no substitute to excellence. All broadcasting cam rooms are showing in true HD. The performers are armed with first-rate webcams, with zooming and pan controls at their hand. And standards of presentation are kept high, with clean and sensual settings for the shows.
Verifying your credit card will gift you 10 LiveJasmin Credits. This is enough to get you a taste of what it's like to chat in private. Otherwise, there are no free sex shows. This is a premium service where explicit action will cost you. On average, a private chat will run you $4.80 a minute. Activating your webcam for a cam2cam show is an additional credit (around $1.60) a minute and if you want to also enable your microphone, that too requires another credit more a minute.
---
FetishGalaxy.com

FetishGalaxy is a one-stop shop for all avenues within the Fetish realm. There are some 30 fetishes categories to explore. The open chat rooms are free to chat for as long as you like, without limitation. And there is no free nudity in the open cam rooms. The girls all fashion themselves as Professional, Educators, or Experts in their particular fetish, and are labeled as such. Each cam room is as unique in character as the performers themselves. You'll see all kinds of settings, like an underground dungeon, a sexy high-class boudoir, a secret sex-toy room, as well as typical RP sex rooms like a teacher's study, a medical clinic room, or a secretaries corner.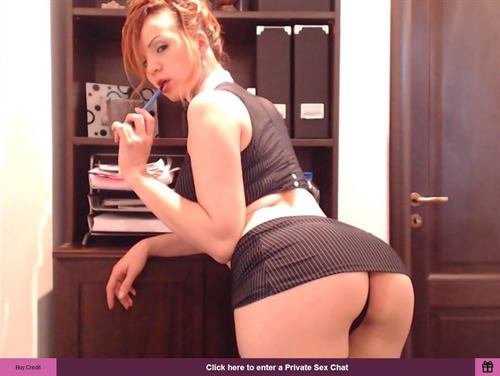 FetishGalaxy is a focused site. It's all fetish, all the time. The performers here are ready and waiting for you're obscure and mysterious requests. Don't show up normal to this site. These ladies will bore of normal. It's best to approach the site knowing that every room is going to cater to some kind of fantasy. To be as focused as the site is, you can start by going to the Outfits category. Go through these girls and check out their photo albums. Most of them have uploaded hundreds of photos, some hardcore, of themselves is all sorts of costumes and gear. The photos are free to go through and will expose you to the full breadth of a performers scope. If the Outfits category won't do it for you, be sure to check out the Bondage, Domination, Gags & Blindfolds, Masks, Medical, and Submission, categories.
Holding FetishGalaxy back from taking the top spot as the best place to get yourself into a roleplaying scenario are the site's lack of high definition video streaming and the lower quantity of models found online at any given time. The site broadcasts high quality standard definition cam rooms. The quality is great on a small screen or mobile device, but if you're set up to watch over a larger screen, then the video quality disparity is noticeable in comparison to other top sites in our list. And, while FetishGalaxy does boast of thousands of models camming on its site, you're only going to see about 100 to 150 actively online at an given time.
The cost savings they have by not offering up HD cams is passed onto their members. Well below the industry standard, the girls on FetishGalaxy average about $2.50 a minute during a private show. Go to the Advanced Search and you'll be able to sort out the online performers by price. The cheapest girls will go private for as low as $1.00 a minute.
---
Flirt4Free.com

The guys over at Flirt4Free must have fun coming up with all the ways their members can engage the site. First off, this is the place with the most show types offered to its users. There are various private, party, group, and VIP shows to start or join in on. Once in a free or paid-for chat, you'll see all the popular features helpful for erotic roleplay chat, like Flirt4Free's interactive and proprietary Feel Connect app that connects your sex toy to hers. Activate the option to join a model Fans Club to get a more personal touch, as well as discounts on her regular private show rates. And don't miss out on going through the site's Fetish Play Education center for blogs and articles on the full range of popular and obscure fetishes.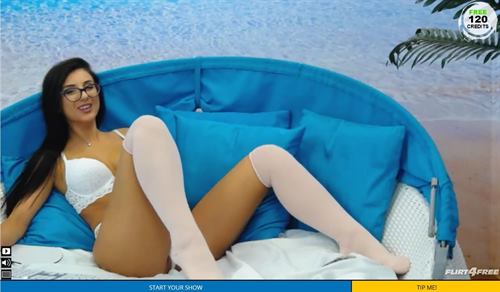 Flirt4Free appreciates all the kinky predilections people may have. And it does its best to make a space where one can meet and explore for oneself all the wondrous and strange desires within. As you are poking around the cam rooms checking out the girls, maker sure to look through their free photo albums in their profiles. Most of them have taken the time to share enough photos to give you an idea of which costumes and outfits they've got on hand.
While we always say it is worth it to scour a whole site, looking through all its categories, the one category you should start at is the actual Roleplay category. Here, you'll find girls ready to play the bad secretary, the sexy nurse, or the flirty French-maid. If you desire girls with a different look and appeal, don't miss the Alternative category for girls outside of the mainstream, like: the goth girls, the punk sweeties, and the alt cam models. And further, be sure to peruse through the Domination, the Girl Next Door, the College Girls, the Dungeon, the Glamour, and the Strippers categories.
There are usually between 400 to 600 models live on site at any time of day. When a girl is working in Party Chat or Group Chat mode, she may be chilling in the nude, or be performing an outright explicit sex show, shaking her money-maker for tips. While these shows are fun to watch, they're public and not for erotic rp chat. To get into a one on one show, you'll start by looking for girls in an Open Room. If you've got budgetary considerations, you can search by Price on Flirt4Free. Simply sort all the models by price, and you'll find some girls that go private for as low as $0.50 a minute. Many more for only $2.00 to $3.00, with the average rate at around $5.00 a minute. And the most popular and sought after ladies are asking for $9.00 to $12.00 a minute.
---
LivePrivates.com

LivePrivates has an actual category for Roleplay. Start there, but don't limit yourself to just the one category. The site is loaded with stunning actresses playing varying parts. While there are some amateur girls to be found on the site, they are merely in waiting to graduate to a professional status. LivePrivates has a singular focus, to raise and cultivate potential stars. The is the site you come to if you're looking for girls to show you how it's done, and not the other way around.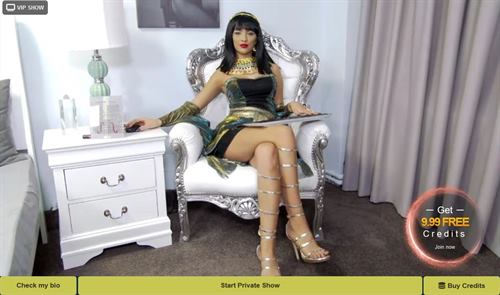 If you've got a specific scenario you want to see played out, it'll take some hunting around on your part. Starting in the Roleplay category is best to find girls that would have the most experience with roleplaying, as well as have ready, a wide selection of dress-up costumes with them in their room. If the relationship you want requires a dominating or docile partner, then check out the Dominatrix and Submissive categories. And, if you want a roleplay session without the nudity, the Hot Flirt category has seductresses talented in the spoken word. These girls may get nude, but only if they deem you worthy. Basically, be super charming and generous.
The girls charge, on the average, around $4.40 a minute during private shows. That's a bit on the pricey side, but they know they're worth it, and they get what they ask for, so that price isn't coming down. If you've got budgetary concerns, then go straight to the Sale category. The girls here are doing private show for only $1.70 a minute.
As with some other sites, the option to activate your webcam for a cam2cam show will cost an additional fee, around $1.60 a minute in addition to the rate that each performer charges during a one on one session. And, if you'd like to include your microphone for her to hear you, you'll be asked to pony up yet another $1.60 a minute on top of the regular room rate. But when you to turn on your mic, LivePrivates guarantees that you, and only you, will be heard by the model.
---
ImLive.com

ImLive has built it's long standing reputation on the back of its cheap private shows, innovative features, and a rewards program that gifts loyal members with ever-increasing discounts and benefits. As great as the user experience may be, ImLive is also well known among girls who work professionally as cam girls, as a site that shows it's appreciation for their hard work. Performers are awarded gifts and cash prizes based on their performance and popularity. The girls here really work to satisfy the site's members. With the Fulfill Your Fantasy feature, you submit a request, and the ladies of ImLive reply directly to you.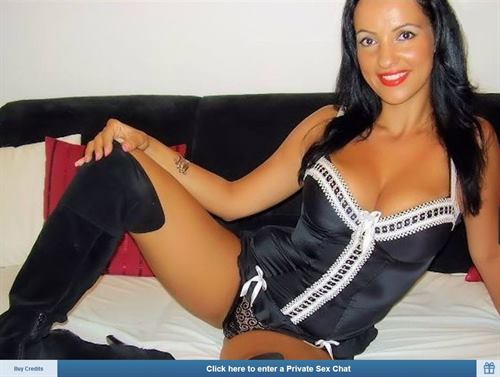 Since the early 2000's, ImLive has been a platform for webcam girls to broadcast all their glorious talents. Over the years, some 80,000 women have performed on the site. Today, on average, you'll find some 600 models actively online at each visit. For the best roleplay chat, we'll point you to the Fetish & BDSM corner. Though, as we've said before, we don't always like to head to the categories first. On this site, as well as any other, sometimes it's best to find a girl you're attracted to first, and then see if she can roleplay your scenario. In any case, in the fetish cams on ImLive, there are more than two dozen fetish categories to explore. For role-playing, we like the Cuckolding rooms, the Discipline, Domination, and Humiliation rooms, and of course, the Outfits, Rubber & Latex, and the Whips rooms.
Unique to ImLive is one of our favorite features from any site. It's the Multi-Viewer. With this tool, you can rapidly scroll though all the live cams. It opens up six cams at once. You see live into the active cam of six open rooms, and then page though more, six at a time. The Multi-Viewer can be activated within specific categories. Choose Fetish, or any other main category, and get a live peek into all the open rooms for that category.
The video streaming on ImLive is top quality SD grade. No HD cams here. But if you're watching on a medium or smaller PC screen, or mobile device, it plays fine. If you''re not going to get HD streaming, they you shouldn't expect to pay for it. And ImLive knows that. That's why they have among the cheapest average rates out there. Their lowest priced private shows go for $1.00 a minute, while the site average comes in at around $2.50 a minute.
---
CamSoda.com

CamSoda is a big and raucous free-for-all circus. The girls here are left unshackled to use the site how they see fit. If they want to go fully nude and fuck themselves in the open rooms, then they go for it. If they prefer to hold back a bit and only tease with flashes of nudity, then that's their call. If they want to take a more reserved approach, then bless their hearts. This is a freemium cam site, where the primary goal of the performers is to broadcast an open room to get as many viewers as possible to watch them while they works for tips.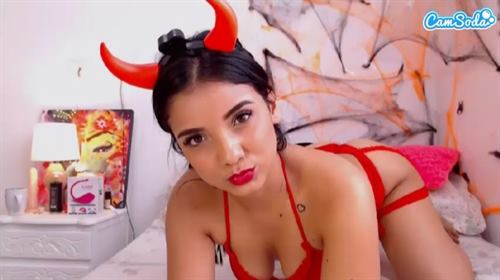 While roleplaying isn't the easiest encounter to initiate on a freemium site, there are some smart steps you can take to get what you want. Firstly, we always believe it's about the girl. No mater if she is performing on a free site, or a premium site, it starts with the girl. Now, on this site, the one who catches your eye, may just be too busy at the moment to service only you. So, you'll have to message her, either by sending a text chat, which all other viewers can see, or you can send a private message. By sending her a PM, you'll lay out what it is you're into, and ask her if she can accommodate, and if so, you'll set up a time to meet online. Or, for the girls that make the option available, choose to Schedule a Private. When you see this option, you can select a day, time, and duration for a private show to commence. Your payment due goes into an escrow, and only when she meets you, will you be charged. If she fails to show, you're account is credited back.
CamSoda usually has between 400 to 600 models online at all times. The average rate for a private show is $3.60 a minute, while the cheapest one on one shows can be found for as low as $0.60 a minute. And while looking around the site, you'll see many girls who'll cam with only you for $1.20 to $1.80 a minute. When you do purchase time with a girl, she may have available, as an added incentive, the option to save the performance she'll give, to your media account. This will be available to you indefinitely, for unlimited free viewings.
For those of you interested in taking your online RP games on the go, CamSoda delivers a great mobile experience for a cam2cam session. If you want your role playing counterpart with you while you're in a public bathroom, or while isolated in a forest, then go for it!
---
Sexier.com

Sexier could place higher on this list if the site would stream in anything better than the high quality standard definition video streams it chooses to stick at. While most other sites offer members true high definition broadcasts, Sexier doesn't breach the HD barrier. If you're watching on a smaller monitor or over mobile, then you'll hardly feel the difference. But if you're set up to watch on a larger monitor or big screen television, then the difference in quality will be felt. Sexier doesn't do this to undercut the experience. This is done as a strategic move to bring you the low prices they can afford to provide given that they aren't blasting out full on HD streams. At this site you'll enjoy kinky roleplay chat on some of the cheapest webcams online.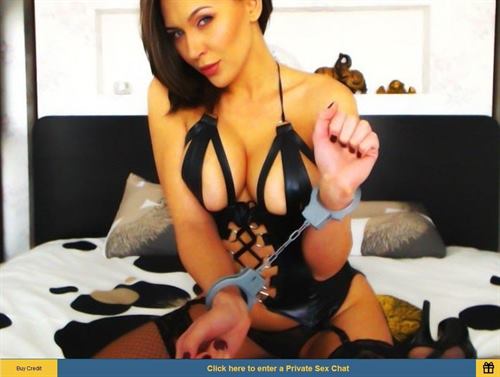 It's easy to fall for the girls on Sexier. They are mostly of the amateur variety. Though, Sexier does bring on a celebrity porn star to guest appear on a fairly regular schedule. The site typically plays host to some 400+ girls actively online at all times. This is the site to find the dorm room college girls, the seemingly lost 20-somethings, the horny housewives, and the hot older mature women who know how to own their sexuality.
Sexier puts itself out there as a more generic site. There are no freaky fetish rooms, no fancy studio-like presentations, and not a ton of categories to go through listing all the actions the girls are willing to perform. The search parameters are basically broken down into model types and physical attributes.
The best way to find a cyber sex actress to play the part you want, is to start by looking for the kind of girl you desire and then checking out here profile to go through her photo albums. The girls on Sexier love to upload tons of photos. Newer girls will have less, but the more seasoned ones will have hundreds of photos to go through. The photo albums are free to access and will expose the full range of each model's wardrobe of role playing costumes and gear. As well, in her profile, you can also access her Recorded Shows. If you become a fan of any particular girl, you can watch these short video clips of her in action, for a small fee.
So, while the overall video quality is a grade lower than on other sites, you're going to get a great selection of amateur girls, for relatively cheap. The average rate for a private session comes in at around $3.00 a minute. Go to the Advanced Search to sort out the girls by Price. Here, you can find all the girls ready to go one on one with you for as low as $1.20 a minute. In all shows, cam2cam and 2-way audio are included in the price of the room rate, whether you activate them or not.
---
Stripchat.com

Stripchat merges the best of the freemium cam world, with the benefits of a premium cam site and produces one of the most user-friendly and low-cost cam sites out there. It is a freemium platform meaning anyone can establish themselves as a cam exhibitionist - as such you're guaranteed over 1,000 plus rooms streaming 24/7 with some extremely cost-effective chat rates. But, although it's a crowd-powered live porn platform, crowding isn't something you'll see on the homepage, especially when it comes to those annoying advertisements. In fact, Stripchat's homepage is devoid of distractions such as ads and pop-up windows. It's clean, well categorized and with a quick glance at the sexy preview snapshots it's obvious this free cam community is HD ready.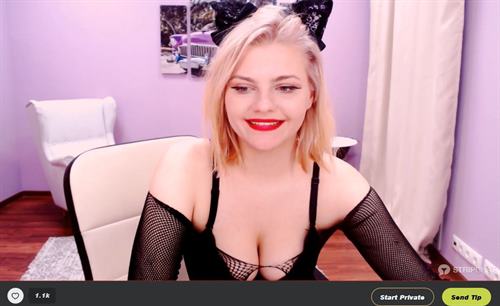 You're spoiled for choice at Stripchat with such a huge choice of performers streaming from their bedrooms, stylized studios, kitchens, 'offices' and even amateur real-time porn parties. The gallery of gorgeous girls features photos taken from their live feeds, so unlike some sites, the image you're seeing is a true representation of what you'll be getting if you click on through to the raunchy room. There are horny housewives, sexy students in their dorm rooms, semi-pro skilled porn models and lots of extreme exhibitionists looking for a potential partners for some hardcore happenings.
Even though this is a community fueled adult cam site, many of the broadcasting babes are HD enabled, so finding a crystal clear close-up isn't a problem. All the high-def rooms are marked with an unobtrusive small HD tag in the top left of a girl's preview. Some also have a small tag marked with VR. Currently, Stripchat is the only cam site that offers virtual reality (VR) shows. So, if you're a lucky dude with a VR headset, Stripchat is the place to go for a next-generation live sex spectacular.
Prices can vary wildly from room to room when it comes to enjoying a private 1on1 cam show. At the lowest end of the scale, you can take a babe private for just $0.90 a minute, but on average, most are charging around $2.70 a minute. When it comes to the cam2cam shows, things vary. Some of the cam models include c2c and 2-way audio in their basic rate, others charge extra - even doubling the price per minute of a private show. There are also some rooms that don't allow you to use your cam in private shows. Finally, the majority of the cam hosts require that you agree to a minimum time-spend before going private with you - some will ask that you commit to at least 5 minutes in private mode, others will go as high as 15 minutes.
---
Chaturbate.com

Chaturbate combines first-rate streaming technology, gives performers full autonomy over their public broadcasts, and smartly incorporates social media tools. As this is a freemium site, where watching the live shows is open to the public with unlimited viewing time, it doesn't make for an easy target when wanting to enter into a private roleplaying show when you want. But, if you approach a performer at the right time, and agree to the minimum duration of time she requires, then your RP session is on.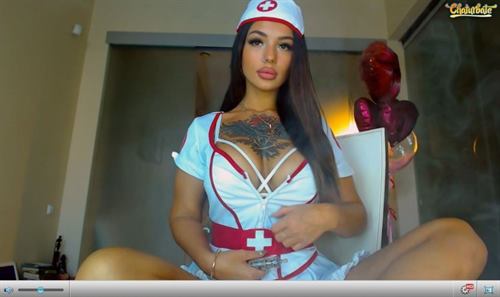 At Chaturbate, you'll find a whole smorgasbord of amateur girls from all over the world. The selection can be overwhelming, with close to 4,000 active performers broadcasting at any given time. It's typical that the most popular rooms will have well over 10,000 viewers watching live. A good move to make, would be to check out the girls with less viewers in their rooms. You'll have a better chance of the girl breaking away from her public performance to enter into a private RP show with you.
The choices are so vast and the action is all over the place. So, you'll have to fish around a bit to see if someone catches your eye. But that fishing is made easy and fun with the site's dynamic pages that refresh often with new preview thumbnail pictures of the current action happening on in the room. The site also allows opening up of multiple tabs in your browser, and streams well enough for you to effectively watch any number of open cam rooms at once.
The cheapest private shows go for about $0.60 a minute, while the average rate is around $3.60 a minute. But most girls require a minimum time frame to be purchased before they would agree to a one on one show. That duration is usually set at 10 minutes, but could be more or less, according to the girl selected.
Activating the cam2cam feature comes with some set up on your part. It's not made as easy as it is on any other site on this list. At Chaturbate, you need to set yourself up as a broadcaster to be able to cam2cam in a private chat. Once done, you'll apply your account settings to require a password to be seen. Then simply inform your roleplaying mate of your password so she can access your video broadcast.
---
Conclusion
Playing out your fantasies is what this is all about. Whether you're after just a quick interlude where any gal will suffice, of if you have your own, more convoluted and involved scenario, a cam girl can be there for you to satisfy your immediate desires. At these top sites, you're going to find someone to go there with you.
We often talk about trying out at least a couple, or a few different sites. At each site you'll see a varying selection of women, different pricing plans, and varied membership benefit programs. Depending on your particular means and wants, one site will be better suited for you than the other. But that doesn't mean that you should ignore any of the other sites. There may come a day when you find exactly who you're looking for on a site that you wouldn't normally entertain, because you've decided that the kind of girls you like, are mostly too expensive, or that the video streaming quality isn't always the best. These kind of these change. Expensive girls often offer discount rates. And some cam sites streaming abilities are experienced differently of varying devices.
Also, as you explore your role-playing scenarios, you'll be introduced to all sorts of naughty games and interactions to be had with these online beauties. The girls themselves may try to encourage you to try out new things. In anticipation of you're burgeoning interest in the full range of participation, we've got a few other articles where we showcase the top sites to explore some very distinct xxx fetishes.
Many of the same sites we cover in this article also appear in the these articles. While you can find any of these acts on most all sites, we always aim to present to our readers the top sites for any specific act.
All this being said, you've got to start somewhere. And if that somewhere needs to be the best site for model selection, pricing, broadcast quality, and video fidelity, then without a doubt, you should go with LiveJasmin. The site is just so overwhelmingly awesome in its dedication to delivering the most extraordinary models, over fast and faithful video delivery, and at a competitive price.