Our Favorite Sex Chat Sites with Squirting Webcam Girls
last updated
January 02, 2021
For most of us it's a rare, or altogether elusive sighting. Maybe it's a big myth, or fable. If true, it must all be a trick, right? It can't be real? Can women ejaculate cum?... If you're still asking yourself, you're still asking the wrong person. It's time you go to the source. These are our picks for the best video chat sites to find girls squirting live on cam.
---
LivePrivates.com

Ready the cumbrella. The ladies of LivePrivates can make it rain. Take a quick tour through the site to discover the gorgeous gathering of some of the most beautiful cam girls online today. LivePrivates runs a strict operation and demands that their performers keep certain standards of beauty and video broadcast quality. All the webcams stream in at least HD720p, and the girls are all made up to present themselves in a glamorous setting. To get started with the squirting webcam girls, just head straight to the Squirt category. The Dominatrix and Submissive categories have many willing participants, as well.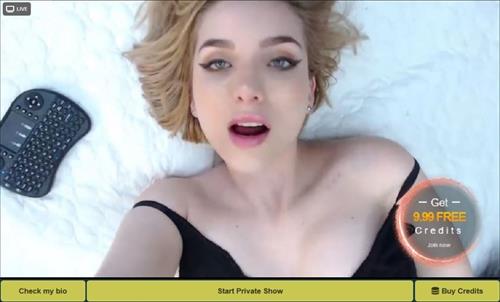 Model Selection: LivePrivates has an impressive group of cam girl squirt shows. The majority of performers available on the site are from Europe and the Americas, with a significant number of Asian and Ebony models, as well. Searching by their languages spoken or their ethnicity can help you find a girl by her nationality. At any time of day you'll have hundreds of girls to choose from.
Pricing: Expect to pay above the market average on LivePrivates. But not by much. The average cost for a private one on one sex show is going to be around $4.50 a minute. In the category menu, there is a Sale option. The girls here haven't yet been groomed into glamour babes. This group of new amateurs can be had for a rate as low as $1.75 a minute. Earn yourself a few minutes of free sex chat by completing a credit card verification. You won't be charged, and you'll be gifted Credits to spend how you wish.
---
CamSoda.com

Thrusting fuck machines, vibrating dildos, and fluttering fingers are in a constant state of action on CamSoda. The girls here are easy, and are either naked and in the midst of self pleasure when you enter their cam rooms, or they're on their way to getting undressed and pleasing themselves. This site is one big arena of gifted beauties all clamoring for your attention and cash tips in the free chat space. If a girl says she'll squirt in the public chat, but is taking a while to do it while she's milking the crowd for tips, then you'll have to take her into a private chat. The ones who're prepared to squirt for you have tagged themselves with #squirt. Look for this tag in each cam room preview window.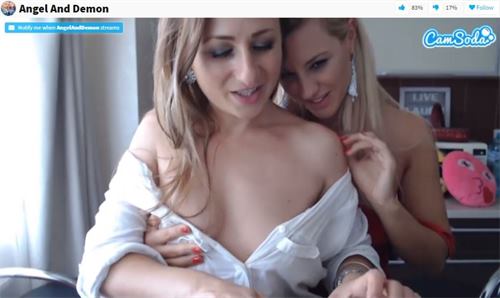 Model Selection: It's like the United Nations of webcam girls on CamSoda. You'll find girls from everywhere. Many other sites seem to focus, or do well, representing specific geographical areas. But, on CamSoda, you'll encounter performers from all over the world. On occasion, you'll see close to 500 actively online cams, but the average is somewhere around 300 performers online at any given time. There are no categories or model attribute filters to select from. The only real way to find a particular girl you're looking for, is to scan all the rooms. Fortunately, this is made easy with the sites active video preview into each cam room. In one glance, you can see what's happening in dozens of rooms at a time.
Pricing: Hang out in the open chat rooms as long as you wish, and pay nothing to watch. The girls here are performing for tips. To participate in the action, and be someone she pays attention to, then you'll want to send her tips during her free chat. To get started, CamSoda offers one of the cheapest buy-ins out there. For $5.99, you can get yourself enough tokens to make it drizzle. If you just want to sample the site, this cheap deal is perfect. There is also a Premium membership available. For $19.95 a month, you get access to send private messages to the models, the site's banner ads go away, the tipping sounds from other users can be turned off, and you'll receive a one time bonus of 200 free tokens. When you're ready to enter into a private sex show, expect to see girls charging between $0.60 and $10.00 a minute, with the average 1on1 show coming in at around $3.60 a minute.
---
Flirt4Free.com

Watch out! Here comes the muff cannon. If you have a proclivity for all things fetish, Flirt4Free's opulence in the world of strange delights, should be on your radar. There is a dedicated Fetish Community area, with articles and blogs discussing all the popular and obscure predilections one may find oneself interested in. In your member's account page, you can post questions or findings to the community lists. For the live squirt cam shows, open up the categories list, and find the Squirters category. Additionally, the Shower Shows category offers ladies willing to do a vageyser show.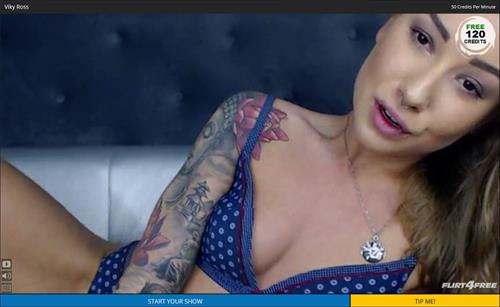 Model Selection: Just looking around on Flirt4Free is a good time. The site does a good job with being able to browse fast through all the online models from within the cam room video player. All the preview thumbnails on the homepage are labeled with special statuses of the girls, like: Model of the Week, Tip Controlled, Interactive, Party Chat, Group Show, and New. You can expect there to be between 200-300 live models online at any given time, with squirting webcam girls being one of the more popular of categories.
Pricing: The average rate for a private show with girls squirting live is going to run you around $5.00 a minute. But, that's only the average. There are cheap cams here. From the homepage, the online models can be sorted by Price. When sorted, you'll see the full range from $0.50 to $12.00 a minute. Also, Flirt4Free has among the most affordable initial buy-ins offered. The lowest priced Credits package goes for only $10.00.
---
Chaturbate.com

Ok, this is where things get a little messy. Not as messy as a punani tsunami. But messy, nonetheless. Let's explain. First off, Chaturbate is the most visited webcam sex site in the world. And why wouldn't it be? Its sex shows are free, it streams fast, chat rooms show in HD, and the cam girl talent is unique. So why messy? Because the best way to find girls squirting live is to just look for the word 'squirt' is the thumbnail pictures on the homepage. You'll see a bunch.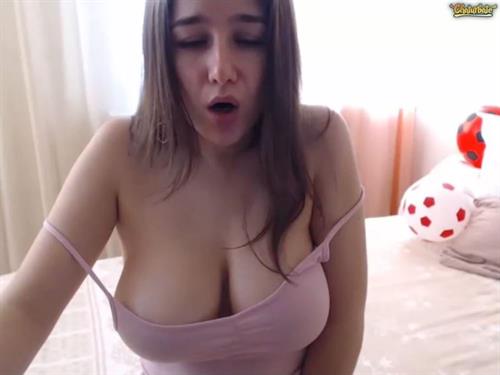 Model Selection: There are close to 2000 live cam rooms available at any time of day. The performers can be sorted out by North or South America, Asia, Europe, or Russia. There are no traditional categories available, as seen on other sites. Chaturbate only allows you to do a keyword 'tag' lookup. If this search option doesn't satisfy, then just browse through the thumbnail previews. There is so much action happening on the site, you're bound to find a wet gusher.
Pricing: This site is free. The girls here are mostly performing for tips. Tipping gets you their attention. You can remain a voyeur for as long as you want. But if you want to request an action, or to influence the performance, then she'll expect a tip from you. Tip however much you want. At any time, a girl can leave the free chat room, and go into a private sex chat with a user. One on one private shows have a flat rate of $6.00 a minute.
---
MyCams.com

High-class models having raging orgasms with climactic gushing muffs. Female ejaculation seen in high definition. If you're ready to pay a premium price, this is the place where the runway babes hang out. Head straight to the Squirt area found in the categories menu. These girls are ready and waiting for your request. Also, in each model's profile, she has a 'willingness' list of acts she will perform. As you're browsing through the girls randomly, give this list a quick look to see if you've found a squirter.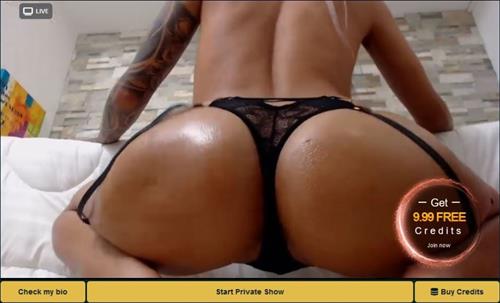 Model Selection: A large selection of stunningly gorgeous cam girls. There are always a few hundred models online during all hours of the day. Refreshing the homepage, or any category page, will mix up the models. So, be sure to start saving models you want to easily find again, to your Favorites list. The live squirt cam girls are a sorted bunch. But, you'll mostly see girls from Europe and Russia.
Pricing: The average rate for a private show will run you close to $4.50 a minute. To head straight to the lower priced sex cams, go to the Sale category. Here, you'll find girls willing to perform for as low as $1.75 a minute. But, you should know, most models who will squirt on cam, won't do it for a discount price. The cheapest buy-in is only $17.99. You'll only see this price when you've once looked at the primary pricing list, and then selected to go back to the homepage. When you do this, you'll get this lower deal as a final offer.
---
ImLive.com

The pussy juice is flowing at ImLive. Be ready for a wet and wild show when you settle in for a private chat with a squirting webcam girl. A signed in member will be able to search in the Members Area or the Live Cams section. Visiting guests will only have access to the Live Cams section. In any case, both areas will show the Fetish & BDSM category. Select it, and then apply the Filter list by selecting the Squirting cams. You'll get the full list of all online and offline girls that are willing to squirt on cam. Another category, called Wet & Messy, is full of girls that get into all kinds of sloppy fun.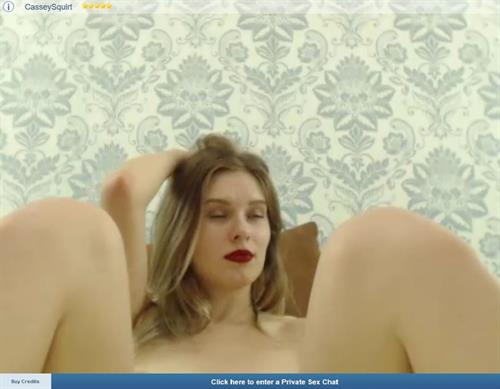 Model Selection: ImLive has a large collection of amateur cam girls online. The site boasts an impressive number of registered performers. With the tens of thousands of girls working on the site, there are always at least 500 girls online at all times during the day. You'll quickly see that most of its girls are clearly amateurs. For dolled up glamour girls, you'll need to look on other sites. Though, ImLive does have some special talent that goes missing on other sites -- Celebrity pornstars. Regularly scheduled shows from the most famous pornstars in the world perform live for paying ImLive members.
Pricing: Searching by price is available in a couple of ways. After a category is chosen, add the Price filter. The prices shown will be all the various rates of the models currently online in the category selected. Using the Advanced Search, found in the upper right corner of any page, it's possible to apply many filters to a search. In the Price section, a slider can be set to any amount within ImLive's full range of rates. The price search can be set as low as $1.00 a minute for private shows. The average rate for 1on1 sex shows are $2.50 a minute.
---
Cam Girl Squirt Conclusion - Our Epic Climax
When it comes to squirting cam girls, be prepared that this particular act will take some time. This is not the standard kind of show where she'll moan and groan for the length of your show, and you never know if she's really orgasming. If she squirts, you'll know she's not faking it. She's got to rub herself to the point of climaxing a gushing flow of muff juice. So, you'll have to be invested enough to watch a show for longer than usual. Because it's not just about your satisfaction, it's very much about hers too.
For other kinks we cover, please have a look at all our fetish articles:
If you've given a look at each of the sites we've recommend, then you can decide for yourself which site, with its own benefits and/or disadvantages, is best for you. If you can't decide where to start, then we'll point you to the first site in our ranking, LivePrivates. Its live webcam squirt shows are first rate. The pricing is competitive. And the show quality is a standard-bearer.