Best Adult HD Cam Sites of 2019
last updated
April 14, 2019
It's 2019 and that means that pretty much everyone has fast internet and HD TVs. If you too have been spoiled by modern comforts, then you probably hate watching standard quality porn as much as we do. We took a look at all the Best Live Cam Sites and filtered out only the HD cam sites. There is even one site that has 4K sex cams. The majority of the sites aren't exclusively HQ, but we added tips on how to locate the HD chat rooms.
These are the 10 sites with the best high definition sex cams the internet has to offer.
---
LiveJasmin.com

LiveJasmin is the best HD cam site in the world. Every single chat room on LiveJasmin is HD. It is a requirement for the models to have a HD camera if they want to work for LiveJasmin. LiveJasmin is very picky about who they let broadcast. As you scroll through the pages you will see how every single woman is beautiful. Most have elaborate studio quality cover photos, to show case to you exactly how perfect the models are.
Take a gander and you won't be disappointed by the highest quality HD cams the internet has to offer.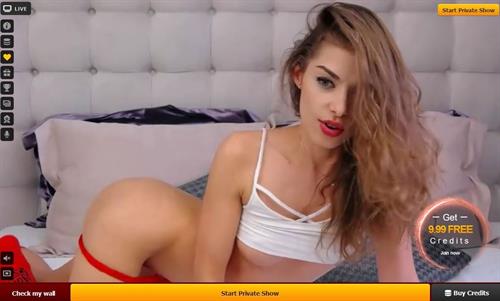 So what makes LiveJasmin so damn good? LiveJasmin hasn't wasted any time developing useless tools and features. They have invested 100% of their time and effort into developing the best platform they can, with a focus on video quality. Since all of the babes have HD cameras, you can be assured that when you find that perfect babes you want to take into a private show, she won't have a shitty, disappointing camera feed.
The models on LiveJasmin are all super professional and take their jobs very seriously. Most of LiveJasmin's models have invested heavily into lighting and cameras, to make sure that users get the best experience possible.
---
CamSoda.com

CamSoda is an up and coming free HD cam site filled with hundreds of gorgeous babes from across the globe. We searched long and hard and can tell you for a fact that HD cams are not a requirement for webcam models to register on CamSoda. And yet, somehow, almost magically, nearly all of the cam girls on CamSoda use HD webcams. It's actually harder to find an SD only cam room than it is to find a HD cam room.
Not all of the models offer cam2cam, but some offer free video recordings.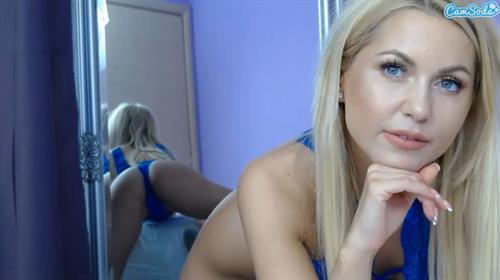 CamSoda works very hard to try and gain a technological edge over the competition. While everyone else is working on just improving camera quality, CamSoda tries to actually change the way you watch. CamSoda has experimented with holographic adult webcams and even virtual reality adult webcams. Niether proved overly popular, but rooms do occasionally log on.
CamSoda is the only live porn site where you can currently cam2cam on your mobile device, the rest are still working on getting the technology up and running.
---
Flirt4Free.com

A few years ago we used to make fun of Flirt4Free over the quality of their cam rooms, but they have undergone major overhaul. Flirt4Free now has some of the highest quality HD chat rooms that you will be able to find anywhere. Flirt4Free is a tip based site. That means that girls will strip and get naked in the free chat, without you having to take them into a private session. You can tip for requests and to reach goals.
We highly recommend Flirt4Free for cam2cam, private chats include 2 way audio.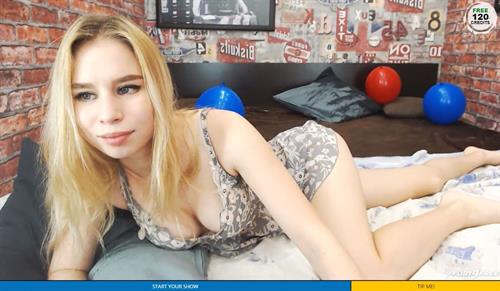 Flirt4Free is a site with many user features that can honestly be overwhelming. Basically, you accumulate points for doing various things on the site. As you collect points, the webcam models can see how big of a user you are and give you more recognition when you enter chat rooms. You can choose to trade these points in for bigger discounts on future purchases. There is a huge range of possible prices on Flirt4Free.
The cheapest HD private chat shows on Flirt4Free start off from as low as $0.50 a minute.
---
LivePrivates.com
LivePrivates is comprised mostly of HD webcam rooms. The vast majority of the webcam models stream in high quality, with many even operating in the full 1080 HD. The only models on the site which don't have high quality camera feeds are the new models which haven't had the time to upgrade their cameras yet. If a model doesn't upgrade her camera, you will see that she is promptly removed from the site.
LivePrivates takes quality control and customer support very seriously.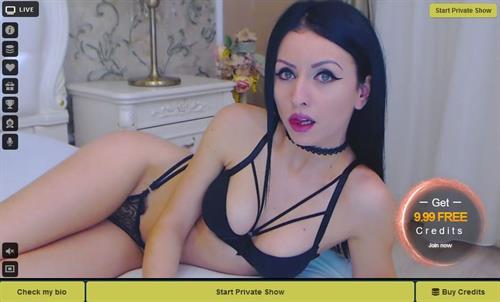 So how does LivePrivates excel in terms of customer support? LivePrivates has live chat support assistance available to all registered users, regardless of the amount you have spent. On most adult chat sites, when you are in need of assistance, you need to either send in an email and wait a few days or call an overseas phone number. That isn't the case on LivePrivates.
You can always get an answer from a real life human being in just a few minutes, even on Christmas.
---
Chaturbate.com

Chaturbate is arguably the most popular live chat site in the world today. There are thousands of webcam models broadcasting in every gender category. Chaturbate is a relatively new site, they understand that they need to stay ahead technologically if they want to maintain their popularity. Chaturbate supports all webcam qualities, ranging from SD to above HD. There are 1080 HD and 1080 HD+ sex chat rooms, with even the rare 4k sex chat room.
You'll have to do a bit of searching, many Chaturbate models mislabel their camera quality.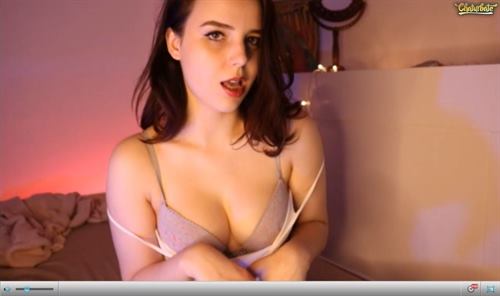 Chaturbate is currently immensely popular with both models and users. A large portion of the site is dedicated to to the free chat experience, with people tipping for requests and to get to goals they want to see. Chaturbate has many affordable private chat show options, but there is a reason for that. Private shows on Chaturbate are not inclusive of cam2cam. Setting up camc2cam can honestly be a hassle on Chaturbate.We recommend Chaturbate mostly if you don't want to have two way video chats.
---
Cams.com

Cams.com is one of the oldest adult chat sites in the world, but don't let their age fool you, Cams.com has stayed ahead of the competition technologically. Cams.com has some of the crispest HD cam rooms you can find online. Cams.com is the only site with the Connexion feature, you can connect your Lovense Max toy to the Lovense Nora toy of any model that has one.
Cams.com is the only site with the Connexion feature, you can connect your Lovense Max to the Lovense Nora toy some of the girls use.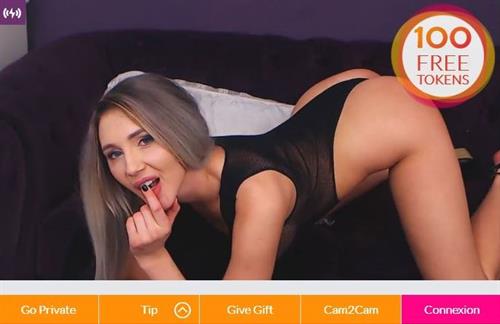 Cams.com used to focus on paid private chats, but they are slowly changing. Cams.com is now a mix of paid private rooms and girls fishing for tips in public. Overall, the models on the site still prefer private chat sessions to public ones. If you find a favorite model on Cams.com, you can register for her fan club to save you money on each private show.
Cams.com has many options for pampering your favorite model.
---
MyDirtyHobby.com

A leading German sex cam site, MyDirtyHobby is a treasure trove of kinky European porn. MyDirtyHobby has an entire section dedicated to live cams. They have exclusive deals with European porn stars such as Lucy-Cat and schnuggie91, both of which are super popular on Pornhub. MyDirtyHobby has a wide variety of webcam qualities on their site.
You can easily tell which rooms are SD, which are HQ, and which are HD, before clicking into the chat room.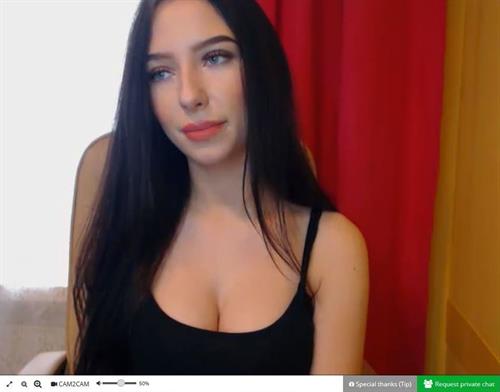 MyDirtyHobby is the best place to check out if you are into the dirty porn that Germans are known for. MyDirtyHobby is filled with cuck porn, fetish videos, and even water sports. If enjoy watching pornography that is more extreme than the average user prefers, MyDirtyHobby is the site for you. But, MyDirtyHobby has absolutely no free adult chat rooms.
You start paying for the show the moment you enter a room, regardless of what the model is doing on cam.
---
Streamate.com

Streamate is another veteran adult chat site that has been around for a long time. The site has always worked to stay ahead of the curve in regard to the streaming technology currently available. Today, it's hard to spot a webcam room that doesn't have an 'HD' label on it. While there are a few 1080 HD rooms, the large majority are operating with a 720 HD camera feed.
There is a quality icon on the bottom left hand side of every player. It tells you exactly what internet speed you need to watch at each level of pixel quality.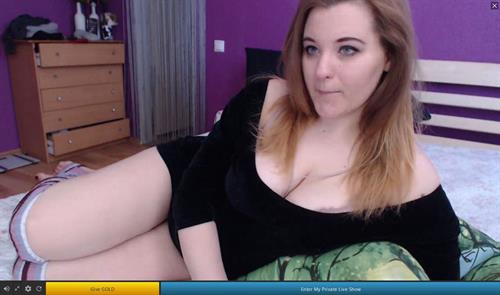 If you're not at least signed in with a username/email sign up, then you will be kicked out of a room after staying in it for more than 10 seconds. So, get that done first and then enjoy as much free chat time as you wish. Each video player, by default, opens in a near full screen window. There is actually almost no room for the text chat window itself. In fact, the only way to minimize the player is to down-size the browser window itself.
Streamate is absolutely free to use, but you will need to leave a credit card on file if you want to set up a paying member's account.
---
xLoveCam.com

xLoveCam is a leading European chat site with many HD chat rooms. As you browse through the rooms, you will notice that many webcam babes on xLoveCam speak multiple languages. If you speak any foreign languages, it's likely that you will find someone to practice with on xLoveCam. The country flags show you which languages each model speaks. xLoveCam has many HD chat rooms, but the HD effect can be slow to load.
Every chat room opens in SD and after a few seconds, depending on your internet, the quality improve.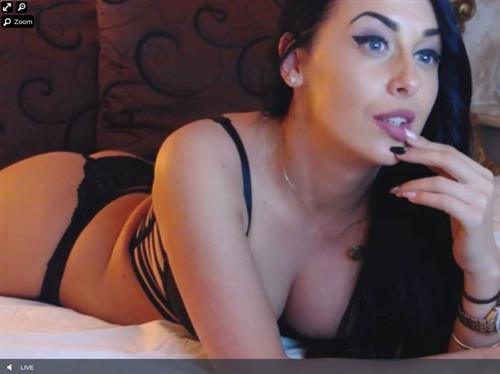 Finding stellar 1080 HD quality cams on xLoveCam can be very difficult. The camera quality looks good and feed itself is very fluid, but it is arguable that they don't have the highest quality HD cam rooms. But, there is a reason for that. xLoveCam has a low average private chat show cost. Most models on xLoveCam charge less than €2.00 a minute.
xLoveCam currently has a Topless Mondays feature where many models sit around topless for the entire day.
---
BongaCams.com

BongaCams is a HD adult chat site with great features and fantastic HD webcam rooms. The site has many gorgeous webcam babes and most of them are working with HD cameras. BongaCams has great quality video in most chat rooms. BongaCams does nearly everything perfectly, there is just one major flaw that we absolutely hate. They give you pop ups to try and convince to to purchase.
The pop ups mostly stop after your first purchase, but they still give you the occasional by the way, check out this feature we've already showed you 10 times pop up.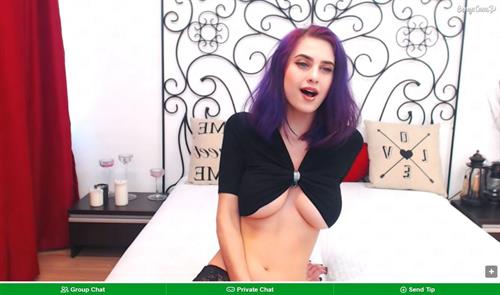 Overall, BongaCams can be a very enjoyable site if you can get past the pop ups. The pop ups are seriously the biggest downside to this site. Other than that, the babes are hot, the video quality is good, and the prices aren't overly exuberant. Many of the webcam models are very engaging and are seriously eager for attention. As a premium user, many of the models will start pm'ing you without you even needing to ask.
If you decide to be a premium member, BongaCams is really pretty damn good.
---
Conclusion
The best HD sex cam site in the world is LiveJasmin. What we can tell you as a team of expert sex cam viewers is that many webcam models broadcast on multiple websites simultaneously. We have seen girls that are on LiveJasmin, Flirt4Free, Chaturbate, and more all at the same time. What we can tell you as a fact is that LiveJasmin has by far the highest video quality out of all of them.
If you are look for a HD adult chat site with hot babes, unparalleled video quality, and unmatched user satisfaction, look no further.