5 Cam Sites Which Offer You So Much More Than OnlyFans
last updated
January 05, 2021
OnlyFans is a content subscription service for which you can sign up and access photos and videos of amateur and professional models either for a monthly fee or on a pay-per-view basis. It has always intrigued us why users are willing to pay for this kind of service when they can get so much more on cam sites, both in terms of hotter photos and video clips and of interactive live shows, which OnlyFans doesn't offer. We strongly recommend checking out these 5 OnlyFans alternative cam sites. A new horizon will, undoubtedly, open up before you.
CamSoda.com

600+ constantly active chat rooms occupied by liberal cam girls who like to perform undressed and boldly pose for you, plenty of niches on which you can focus your live shows and advanced cam to cam options, including the ability to open your camera on your mobile device, make CamSoda an great substitute for OnlyFans.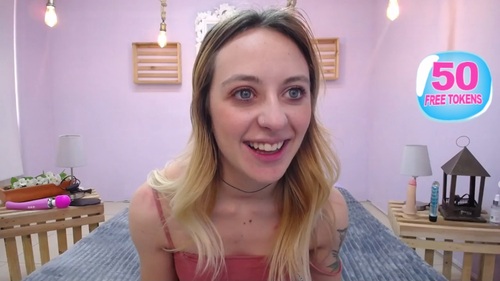 CamSoda's models appear under theme tags. You can go over the site's main page and find a model to your taste or you can go over the tags and look for something special. These tags present you with thousands of niches covering anything you've ever dreamed and fantasized about. And, of course, the girls are hot and easygoing, so you're in for a real treat.
Once you found a performer that excites you more than others, chatting with her in private will cost you $3.00/min on average. If that's too high for you, you'll quite easily find less expensive models. The cheapest ones take $0.70/min. Cam to Cam doesn't require any additional payment. Moreover, you'll be able to activate your camera while accessing the site from your smartphone and so engage in bidirectional video chats without being dependent on your computer.
CamSoda has a wonderful interface. One of its greatest virtues is its preview system. The moment you set foot on the main page, you'll simultaneously see on video what is happening inside the chat rooms giving you a bird's-eye view of the action on the site.
Yet CamSoda's best feature is its recorded shows. Most models will let you record your private live chats with them. You'll be able to watch these recordings later on as much as you want (on the My Media page) free of charge and, thus, experience the fun and excitement over and over again.
---
Flirt4Free.com

At any given time, Flirt4Free hosts around 600 breathtaking models with whom you can chat in a variety of ways from Party and Group Chats to more intimate Private Shows. The site has plenty of kinky live chat rooms, abundant premium videos you can purchase and lucrative reward and VIP programs giving you significant benefits.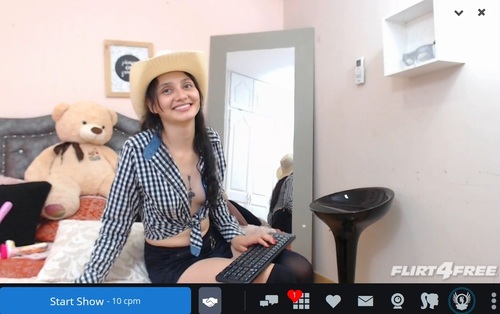 Flity4Free is a great place to watch kinky cam shows. It has a whole section called the Fetish Community and as its name suggests, you can find there professional dominatrices and/or submissive girls who have the knowledge and the will to realize your darkest fantasies.
A private show with one of these models or any other model on the site will cost you $5.00/min on average. That's a bit expensive, but take into account that it includes cam to cam shows which you can initiate either on your computer or on your mobile phone. In addition, there are quite a few cheaper models. The least expensive ones charge as low as $0.50/min. Lastly, you can opt for a Multi-User Show some of the models give. You'll be joined by other users and you won't be able to activate your cam (unless you're the one that started the show), but you'll save around 25% compared to a private show.
You can fund your live chats by buying credit packs in advanced like most other cam sites. Alternatively, you can pay for each show you take part in as you go using the site's Play & Pay feature. You'll have to make 1 regular credit purchase to set up a payment account. Once you start using Play & Pay, money will be subtracted directly from your credit card.
Similar to OnlyFans, Flirt4Free offers you a huge collection of tens of thousands of videos you can buy. These videos are arranged according to almost 100 categories covering exciting niches you'll surely like. Prices range from 5 to 50 dollars per clip, though you can find more expensive ones.
If you're a repeat users, you'll highly appreciate Flirt4Free's reward program. This program lets you collect point for virtually every action you do on the site (e.g. adding a new payment account). These points give you all sorts of benefits, for instance discount promo codes and premium video access passes.
You may also choose to become a VIP member for $39.95/month and enjoy awesome perks comprised of enhanced private messaging with models, 200 free videos a day, free hour-long feature shows, unlimited access to your recorded shows, VIP promos and 5% off on all video purchases. Equally important, the models will know you're a VIP member and will give you special treatment.
---
ImLive.com

Neither OnlyFans nor and any other content subscription service will ever be able to compete with the good stuff ImLive has in store for you. We're referring to 600-800 stunning cam models you can chat with 24/7, unique live show features, special videos like Pornstar Shows and a highly beneficial loyalty program.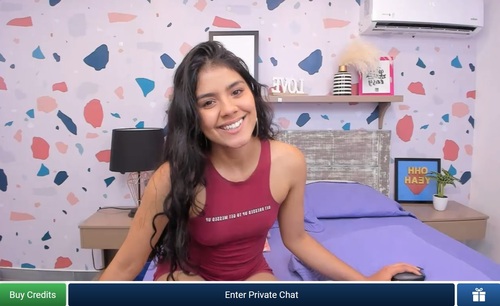 As an ImLive's registered member, you'll have quite a lot of cam shows to choose from. You can start with the Multi-Viewer and watch 6 performers simultaneously. You can opt for a Candy Show, in which you'll have to buy a ticket in advance along with other users, help the model reach a predetermined tip goal and enjoy a hot performance with full nudity.
If you're into a more intimate experience, you can, of course, take your favorite performer to a 1 on 1 chat, which will cost you $2.25/min on average. The minimum rate on the site is $1.00/min. These are highly affordable prices especially due to the fact that you won't need to pay extra if you open your camera, which you can do on your computer and on your mobile device.
To add some spice to your private shows, you can invite another model and enjoy a double chat using the GroupCams feature. The second model can come from the first model's GroupCams friends or, even better, from your list of favorite performers. You'll get a discount of $0.70/min for the second model.
One of ImLive's most exceptional features is its Fulfill Your Fantasy (You'll find in your Member Area). It lets you submit your fantasy in writing and then wait for a model willing to fulfill it for you to come back to you and schedule an exciting cam show you'll probably cherish for the rest of your life.
ImLive also has special videos you can watch. Monthly Video Contests are videos on which the models compete one against the other on a monthly basis for cash prizes. These contests revolve around wild themes like Private Teacher, Toy Time or Unwarp Your Kink. You can access these videos at no cost.
Pornstar Shows are live performances given by celebs from the porn industry. There is a new show every month and you can also watch recorded shows from the past. These videos require credits.
On top of that, ImLive offers you one of the best loyalty programs in the cam to cam industry. It gives you point for using its premium services, the more point you get, the higher you membership status becomes and the more benefits you receive including discount on chat rates, credit bonuses on every new purchases, access to premium videos either at lower prices or for free and live chat support.
---
Stripchat.com

Stripchat is set apart from other cam sites by its large selection of models. At any given time, it hosts no less than 2,000 performs, and during peak hours this number can rise to more than 3,000. The models come from all gender groups and from all four corners of the world promising you exciting and versatile cam shows. Many of them perform unclothed in their open rooms for you to enjoy.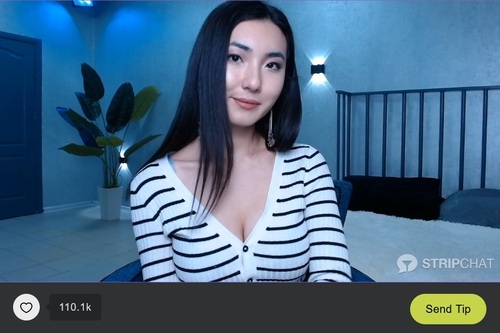 The site also has tons of chat categories you can see in alphabetical order by tapping on All Categories beneath the search bar. The niches you'll find there cover almost all models' ethnicities, all age groups and conventional live chat themes side by side with plenty of kinks.
For a 1 minute of private chatting with the site's models, you'll be required to pay $2.70 on average. The cheapest models charge $0.90/min. Adding cam to cam to your chat demands an extra fee of 30-50 percent. In addition to that, take into account that some models have minimum chat duration, which ranges from 5 to 15 minutes. Looking on the bright side, the more expensive c2c chat prevents other users from spying on your show, which they can do if you opt for a regular private chat.
Some of Stripchat's models have a Fan Club you can join as a Soldier, Lord or Prince for a sum of 9.99, 19.99 and 49.99 dollars/month respectively. Apart from the status these titles invoke (A special badge indicating your rank will be attached to your username), there is no difference between them in terms of the tangible benefits they give you, which are comprised of sending private message to the model, accessing her premium media files and spying on her private chats for free.
Stripchat has a special feature you'll find neither on OnlyFans nor on other cam sites. We are talking about virtual reality live shows. The site's VR section contains 15-20 models most hours of the day. To engage in an exciting stereoscopic live chat with one of them, you'll have to download a special application and equip yourself with a headset. You won't be charged extra for this type of chat, though the girls tend to charge a little higher compared to their peers.
---
Cams.com

With 500+ gorgeous models ready to give you good time whenever you set foot on the site, HD streaming which characterizes many of the live shows you'll watch and, most of all, advanced interactive cam chats, Cams.com is an obvious alternative to OnlyFans for users looking for some high quality adult entertainment.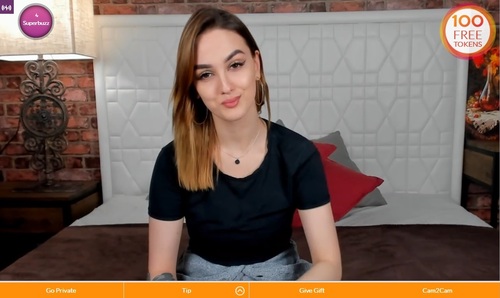 Cams.com is the number 1 site for experiencing truly synergistic live chats. Its Connexion feature allows your model to stimulate you as much as you can stimulate her through both of your teledildonic devices (your Lovense Max and her Lovense Nora). At any given time, you'll find more than 20 girls on the site capable of a Connexion chat.
A private chat with or without Connexion averages $3.60/min. Minimum rate is $3.00. Adding c2c to your chat entails an additional fee of 10 tokens/min which amount to around $1.00. If these rates put too burden on your budget, you may choose to join a Party Chat most models give. You will share your time with some of your fellow users, but you'll pay 15-20 percent less.
Much like OnlyFans, where you can become a fan of a content creator, on Cams.com, you can join a model's Fan Club for $14.99/month (or $32.97/3month) and get up to 70% discount on chatting privately with her, view her recorded shows for free, get access to her nude photos and Fan Club videos and send her hot email messages.
You can also upgrade your membership on the site to Premiere for $19.99/month (or $41.97/3 months) and reap the following benefits: 10% off on all live videos, 5 free recorded shows of any model you want, sending emails to models and free access to all the model's premium photos. Moreover, the models will know you're a Premiere member and will treat you accordingly.
---
Conclusion
After trying the 5 cam sites we've reviewed above, we're sure you're going to regret all the time and money you've spent on OnlyFans when you had such great alternatives right under your nose. But, no need to cry over spilled milk. It's time to look to the future. The cam sites are still here alive and kicking and waiting for you to enjoy what they have to offer.
Ideally speaking, you should try each and every one of them, but if you're short on time, we recommend focusing on CamSoda. Its beautiful models, myriads of theme tags, mobile c2c and most importantly free access to your live show recordings make it the best alternative to OnlyFans that we can think of.