Best Live Cam Sites of 2021
last updated
February 17, 2021
The prior year was challenging for us all, to say the least, but the good news is that it brought with it great advancements in virtual camming. Webcam sites have introduced new features and applications, and models have become a force to be reckoned with by sheer numbers alone. These ten cam sites are your best online destinations for quality webcam shows in 2021.
CamSoda.com

Our top spot on so many lists, CamSoda is a special freemium site that delivers so much more than great live cam shows. The site hosts a community, for models and members alike, and keeps prices so low, almost anyone can afford to have a scintillating one-on-one private chat. It's true that not all rooms posses HD level quality, but these are the minority, and the sensational amateur models make up for it with unique performances.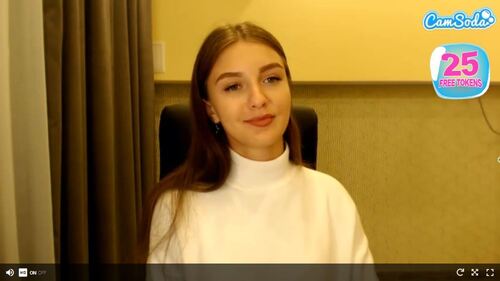 When first entering the site, your head might spin. Displayed in the main gallery page are dozens of open rooms, all free, with most performers engaged in some kind of sexual act, and naked, too. The profile pictures show the live feed from the rooms all at once, and you're left with the arduous task of selecting which room to choose first.
As with many freemium sites, CamSoda works with a tagging system, which you can search using key words according to your tastes, or just have a blast perusing the rooms and discovering how unique and freaky these ladies really are.
If you prefer your chats private, the starting price is super cheap at only $0.70/min, and the average is $3.00/min, including cam2cam. There is also a fantastic mobile version which offers the capability to have a two way video and audio session over your smartphone or tablet device.
Why CamSoda?
Low prices to suit every wallet
Models that are both stunning and accommodating
Great HD streaming in most rooms
A mobile version that rivals the desktop in its quality and ease of use
Lots of free content, including videos that CamSoda creates, sometimes using real pornstars
---
LiveJasmin.com

Our best premium site for many years has been LiveJasmin, which is a true testament to how luxurious and exclusive a live cam site can be, and feel. From the site design, to the beautiful professional models and their impeccable profile pictures, and a category dedicated to performers that only appear on LiveJasmin - Exclusive. LiveJasmin can get rather pricey if you choose to conduct a c2c show, as it charges extra for both the mic and the camera, but sometimes splurging on what you love is totally worth it.
LiveJasmin doesn't have explicit performances in the open rooms, which is actually good news, as the private chats can get pricey. It's best to get to know your divine diva regardless, as these girls are pros, and fully versed in all proclivities. To keep things on the more budget-friendly side, select the Sale category, or filter by Price to get rooms that match you price range.
A private chat starts at $1.20/min, and averages at $3.60/min. Add to that other another $1.20 - $2.40 a minute to activate the c2c features. However, with each purchase you get to Spin The Wheel, which can give you up to double your credits as a gift. You can also select ladies with Promo and New stickers on their profile pics, which guarantee lower rates.
If you don't mind other users during your chat, you can join a VIP Show, which is tip-based, and usually cheap. The members chip in credits, and when the model has met the quota she set, the show can start. These shows feel more like a fun, posh party, and the models are eager to please their tipping guests.
Why LiveJasmin?
720p HD rooms with a user-friendly interface
The mobile version is fantastic, and also offers cam2cam
You can easily find affordable options despite higher price points
The site offers 24/7 customer service along with live online help
The Mobile Live section allows you to view performers using their own mobiles from anywhere
---
Flirt4Free.com

Flirt4Free is a frequent guest on our lists, as it combines both freemium and premium perfectly, and offers superlative HD quality rooms and extra features, along with a community feel when using the site's Forums, which allow members to chat among themselves, but also with the models. The chats start super cheap, and features such as the mini fetish site encourage members to let their freak flag fly. There are so many ways to save, and even more to find your perfect kinky queen.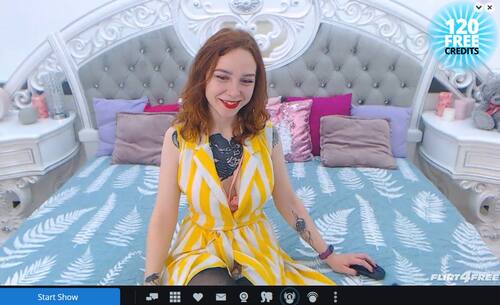 Flirt4Free is all about having a good time, as evident by the models and their free spirited attitude. Under Live Girl Cams you can find the site's exciting fetish area, which includes its very own contests and a Forum for guests and models trying to find their kink partners. There are also excellent articles, and even a section called Fetish Education, which instructs all fetish newbies on the art of sex.
As the site is not strictly premium site, there are quite a few models that enjoy showing their assets off in the free rooms, especially when you enter a multi user chats such as a Party Chat or a Group Chat. These are also much cheaper, too. The rooms on the main gallery page have banners in different colors, which represent the performer having a pleasure toy you can control, but also models that can control your own toy, which is a fun interactive feature.
The cheapest chats start at a super low $0.50/min, but average at $5.00/min, a price which includes cam2cam. The mobile version is just as fun, and also includes 2 way audio and video at no extra charge. Also, important to mention, is the great VIP membership, which for $39.95 a month offers access to recorded shows, special VIP promos, 150 free credits every month, and much more.
Why Flirt4Free?
The unique fetish site allows anyone the option to get freaky
Lots of options regarding prices and chats to keep things low-cost
You can choose to pay with a gift card
Lots of entertaining features, like interactive toys, forums, free and paid videos, and more
A great mobile site that is user-friendly and offers c2c
---
ImLive.com

ImLive is a premium site that showcases some of the best models around. These ladies range from the new and inexperienced to the veteran and well-informed in all things nasty. You can go through these impressive profiles by using the site's new and improved mobile interface, that allows you to swipe left and right on the screen to view the entire chat room, minimize the picture and have it appear as you continue to browse the site, and even provides the option to have a cam to cam session.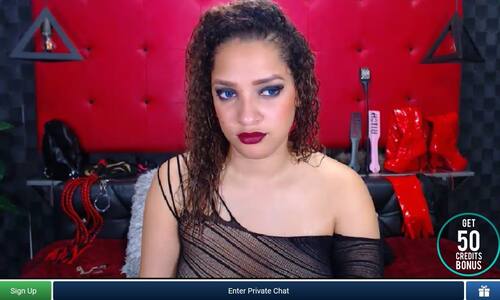 ImLive loves to give you options, and provides an excellent filter on the main page to discover all of them. The categories include Special Hosts (real pornstars), Show Types, and Features, such as models with toys and those who offer membership to their Discount Club. By joining a models club, you'll receive special discount codes, promos and access to all her content, including pics and vids. This is a great cost-saving option to consider if there's a particular performer you enjoy.
Two features that are unique to ImLive really make it stand out. The first is the Multi-Viewer, which gives you the chance to select 6 open rooms and view them all at once, for free. You can also pay $3.00/min and view 6 private chats already in progress, as a voyeur. The other feature is Fulfill Your Fantasy, which allows you to submit your request to a special model-only board, and if there are performers willing to offer their services in making your fantasy a reality, they'll reply directly to you.
For a private chat with one of the site's performers you'll be charged an affordable sum of $2.25/min. The lowest chat rates stands at $1.00/min (cam2cam included). It's of import to note that the site has just launched a brand new mobile version, with c2c capabilities. It's a testament to how much ImLive cares about its members, and never stops improving, while also providing free gifts for new users as well.
Why ImLive?
Super low privates for a premium site
An excellent filter to find just the right girl for you
The mobile platform is brand new, and provides a great alternative to the desktop, with c2c
Unique features such as the Multi-Viewer and Fulfill Your Fantasy
Professional models who are lovely and eager to please
---
XLoveCam.com

XloveCam is a premium site that really shows off what Europe has to offer. Though most models are amateurs, they're no newbies to performing, equipped with a Euro mindset that is well versed in all things kinky. It's always fun to listen to a seductive Russian accent, a strict German one, or a sensual French croon. You can filter these ladies using top notch filtering categories, such as Best Rating, Number of Fans, HD Videos, Rates, and Pleasure Toys.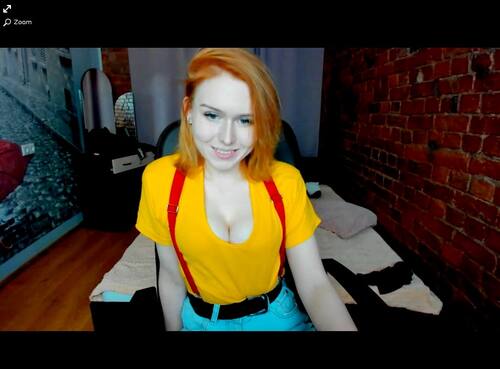 XLoveCam is a great place to find cheap chats with ladies that love to perform. Hovering over the profile pics you'll be able to see in real time what they're up to in their rooms, and there's plenty of action to go around. Perhaps due to the continental nature of the site, there are very few shy or modest gals, which is good news for the members.
When finding a model to have a private chat with, performances start around $1.20/min, with an average rate of $2.20/min, which includes c2c. However, there are two kinds of privates. The first allows others to peek into your chat, and the other, Xclusive chats, are more expensive but guarantee privacy.
If you would like to peek in to someone else's private performance, you can have a SneakPeak, which gives you a 20-second window to a model in a private chat whose skill you'd like to explore, for just under a $1.00/min. It's great the site has a rating system which gives you the opportunity to not only check out the amount of stars, but also what other members have written about the model.
Why XLoveCam?
European amateur models who love to get down and dirty
It is one of our top sites for an exciting 2 way audio and video private chat
A mobile version that has c2c capabilities and a great interface
A filtering system that makes it easy to find your dream girl
A ratings system which allow you to discover what other members experienced with the models
---
LivePrivates.com

LivePrivates is a beautiful premium site, which welcomes you with a stunning gallery page. The profile pictures are professional and provide a peek into the models' live feeds. Most rooms stream in crisp HD (720p), and offer a variety of features in the rooms, such as gift giving, interactive toys, cam2cam, favoriting models, and more. The advanced search on the top right gives you the option to choose multiple filters, such as HD Quality, Price, Willingness, and more.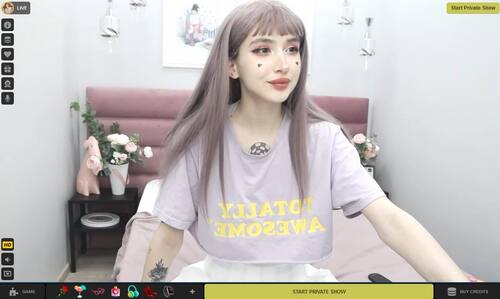 The focus of LivePrivates is the ladies, with less extra features and a more prominent display of the performers, with large profile pictures that also provide a rating, age, and a golden ring around their availability indicator that tell members the performer has uploaded a new Story to her profile. These are just like on Instagram, and give you an personal, intimate look into the models' lives, for free.
Private chats start at only $1.10/min, and average at $3.40, with an extra cost of up to $2.40/min for 2-way video chat. It's definitely not cheap, but for such pro performers and great HD quality, you get what you pay for. You can use the free open rooms to get to know your honey, as they don't allow nudity.
To make things easier on the purse strings, you can select the Sale category, and also use the filter to find the right price range for you. You can also join a Candy Show for tips only, and enjoy a special performance along with other members.
Why LivePrivates?
An excellent mobile version that includes cam2cam capabilities
Affordable rates for premium HD quality rooms
24/7 customer support online with a huge FAQ section
The Mobile Live category showcases models performing with their own mobile device
You can win up to twice your purchase amount by Spinning the Wheel
---
Stripchat.com

Boasting over 2,000 models online at any given time, Stripchat is the best in regards to the amount of categories and variety of models. There are hundreds of categories offered, from the vanilla flavored, such as Asian, MILF and Tattoos, to more unique offerings - Colorful Colombian, Dancing Indian, Romantic Ebony, Yoga Granny, and so many more. You can also select the HD category and ensure you only see 720p/1080p rooms in your feed.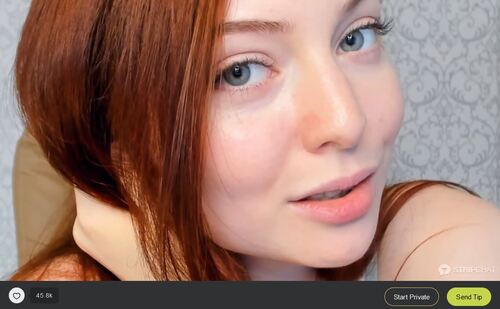 Stripchat is heavy on kink, even for models not tagged in kinky categories. The ladies, being exhibitionist amateurs, love to express themselves with colorful costumes, hair and makeup, roleplay scenarios, and are happy to provide all of it for free in the open rooms that encourage such antics. The private chats are usually reserved for those looking for special requests, unique inclinations, and perhaps enjoy the privacy of a cam to cam.
Stripchat is the only site today which has VR chat rooms. That's virtual reality, for those still unaccustomed to live porn and tech being so closely related. It's not just pleasure toys anymore, or two-way interactivity, but an actual "meeting" with your chosen lady where it feels just like real life. These VR Cams are still limited in number, but it's growing all the time, as more models get compatible tech, and more members do too.
Another perk of Stripchat is that private chats include VR where available. There's no extra charge for it. Though, these rooms tend to be more expensive. The lowest prices start at $0.90/min, and average at $2.70/min. As all prices include c2c, it's best you activate yours, so that no other member can spy on your private show.
Why Stripchat?
A completely ad-free experience despite free rooms, sex, and nudity
Virtual reality in all its glory with amazing HD quality
Thousands of models with a fetish-inclined sensibility
Countless categories for your every pleasure
Plenty of low cost options, filtering by price, and Spy On Shows
---
Chaturbate.com

Chaturbate hosts over 4,000 amateur models, who can provide live shows without you ever spending a dime. Countless categories, multiple languages and colorful room designs make the experience of cam2cam with these bold ladies a delight. But with no real filter, it might take a little while to find exactly what you're looking for.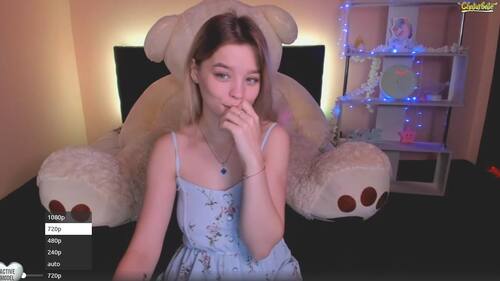 When you first enter the site, make sure to adjust the main gallery page according to your preferences. Select the top right Options button, and then choose your preferred Region/s, Prioritize HD Rooms, and Enable the Floating Player so you can keep an eye on a room you like while still browsing the rest of the site. The rooms marked HD are 720p, and the rooms marked HD+ are 1080p and above.
Private chat start cheap, at $0.60/min, and average at $3.30/min, though there are plenty of low cost chats to go around. If you decide to become a member and purchase tokens, though the free rooms are full of nudity, this will make you a Supporting Member. This status grants you the power to PM other users, stop ads, and get a new member gift of 200 free tokens. If you're extra nice to a model, she may also promote you to be her room Moderator, which allows you to take charge and even kick out unwanted guests.
The main downside of the site, though easy to operate, is setting up the 2 way audio and video chats, which require you to Broadcast Yourself. Technically, this makes you a model, which also means that you can make a little change on the side of your day job, if you so choose. But barring that choice, you can quite easily set things up so you can engage in a delightful c2c session. The site explains it all easily, and effectively.
Why Chaturbate?
Thousands of models and countless tags
HD quality in rooms up to 4K
Super cheap private chats
A membership that allows you to become a moderator
---
Streamate.com

Unlike the other sites on the list, Streamate offers a payment method that's rather unique - Pay as you go. Not only that, it also gives the option of using a prepaid card, which is beneficial for two main reasons. The first is that it isn't connected to your bank account, so it gives you an extra level of protection. Also, using this card you can place a spending limit on your account, and so you can always have peace of mind that you're not going over a budget that matches your needs.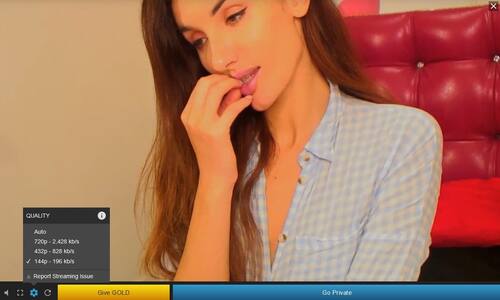 Streamate offers plenty of action in the open chats, despite being a premium site. But if you want a private chat, plan on shelling out a minimum of $1.00/min and an average of $3.00/min. You can also choose an exclusive chat which requires a little extra, depending on the model. This makes sure no one spies on your private chat. You can also opt for Block Sessions, which are up to 30% cheaper, as you commit in advance for a set length of chat, from 15 to 60 minute privates.
Another option that makes Streamate stand out comes instead of a membership or VIP program. In place of these you simply receive a percentage of money back in accordance to how much you spend, up to 10% refunded back. The higher your level rises the more attention you'll get from the models, who can see your level (Level 10 is the top spot).
Most rooms stream in excellent HD quality, with a small settings icon in the chat room that allows you to choose your preferred HD streaming rate. To see only the HD rooms, during your search for your best girl, select HD under the top right All Features filter.
Why Streamate?
Superlative HD quality rooms and an easy filter to find them
Automatic money-back anytime you purchase on the site
Enjoy a low-cost Gold Show to keep spending low with other users
A great search filter along with Trending tags
Join a models Fan Club to receive special discounts and access to her media
---
BongaCams.com

BongaCams is colorfully designed, which makes sense when hosting so many colorful models from around the world. It's a real melting pot of amazing amateur models that seem to thrive while showing off their assets in the open rooms. Though prices for private chats are uniform in their price, you can easily spend hours on the site going from one free room to the other, offering lots of sexy antics.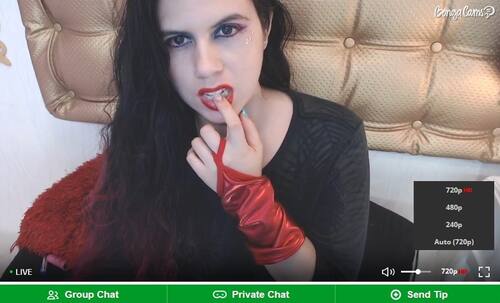 The site is impressive as far as worldly models go, offering models from all corners of the globe, and presents in 34 languages. In fact, the site appears automatically in your language according to your IP address, which is a fun surprise for non English speakers. There's even a 24/7 online customer service. The quick search filter allows you to filter according to the model categories, languages spoken, and appearance.
All private chats cost $4.50/min, regardless of the model, but the free rooms offer so much action that a private chat could easily be avoided. If you prefer to pay a little more for a private chat that no one else can enter or peek into, this will cost $7.00/min.
BongaCams loves to give its members lots of gifts and special offers. For example, when you first register and make your first purchase you receive 10 tokens and a lifetime Gold membership to the site. Also, when you enter the site via your mobile for the first time, you'll receive 100 free tokens for valiating a credit card. Lastly, you can refer a friend to the site and get 50% of your friends first purchase.
Why BongaCams?
The site gives away bonus tokens when you first purchase through your mobile device
Open rooms include all forms of performances
'HD' tag that allows to choose only HD rooms
Lots of promos and welcome packages for new members
A fun, colorful design and great mobile version
---
Conclusion
There are endless live cam sites online, and though there are plenty of great ones, these 10 sites represent the best freemium and premium options on the web. That being said, there can only be one top site.
CamSoda is our clear choice for 2021, checking off all the boxes that are necessary for a great webcam show: HD quality rooms, amazing models and great variety, fun extra features, cheap prices, a mobile interface that also provides c2c, and a general sense that no matter what your inclination is, you're welcome on the site.