11 Sex Cam Sites That are So Deliciously Perfect for 2019
last updated
January 16, 2021
Welcome to the yearly presentation of our favorite webcam sites for the coming year. Most of the sites we rank here are veteran players. They have been delivering entertaining sex cam shows with extraordinary women, while staying ahead of the curve in technology, features, and design. Among the relatively newer sites on the scene, each has set their own stake in their claim for attention by introducing new and exciting ways in which to interact with their performers. These are the best webcam sites 2019 has to offer.
---
LiveJasmin.com

LiveJasmin is a hard site to best. Maybe that's what happens when a hyper-focus is put on delivering supreme quality broadcasts of sensational models giving thrilling performances. Committed to the presentation of each model's exhibition of herself, the site spotlights its talent with big beautiful pictures; professional glamour photo shoots are conducted for each model, and made available in their profile. And, it keeps strict streaming standards in place; model's must be set up to stream in nothing less than the minimum rate for HD broadcasts.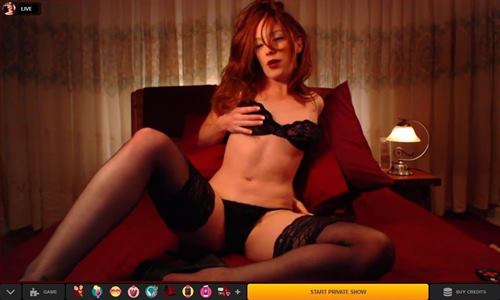 LiveJasmin is one of the original webcam platforms. Since it's inception it has grown into a powerhouse brand with mainstream recognition. And in recent years, it has broadened out into conventional narrative television and film production, casting the site's most popular and successful models to star in its own productions. At LiveJasmin, you'll be interacting with some of the top webcam talent online. These are girls that have become famous in their own right.
Premium site with no nudity during the free chat time.
Private shows go for $3.60/min on average. The cheapest shows are $1.20/min.
VIP Shows go for as low as $0.10 a minute, but with no cam2cam.
Over 1,000 performers online, on average, during all times of the day.
Webcam streaming quality in each room rates at HD720p or HD1080p.
A credit card validation gets five free 20-second peeks and up to 10 minutes of sex chat.
Cam2cam video and audio features are extra costs, each
Guaranteed 2-way audio connection when you pay for the add-on service.
Cam2cam is available in 1on1 chats over a mobile device.
Professionally shot photo galleries. Non-explicit portfolios of each model.
A choice selection of Tranny and Male performers.
Very responsive customer support, over live chat, email, and phone.
---
CamSoda.com

CamSoda is an all out onslaught on the senses. It's tough finding a girl here that isn't already naked and playing with herself. Upon landing on the site, all preview windows into each chat room are playing a live peek into the ongoing action inside. It's free to watch, as much as your want. But, to be an active participant in directing a performance, you'll need to load up on some CamSoda Tokens, to be able to send tips, or initiate any of the room's features that provoke action.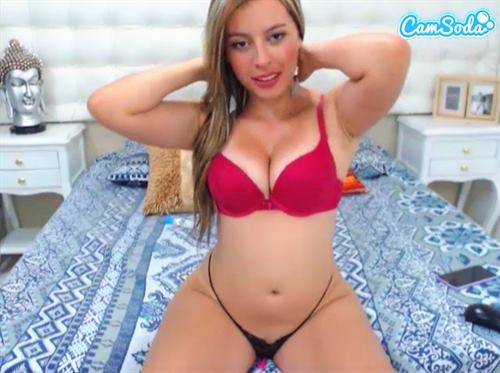 At CamSoda, there is a lot of focus on the public sex shows. The performers have the goal of doing a show for as many viewers as they can get in their room, while they perform for tips. A request to go private may be rejected if the girl is busy entertaining a crowd. You may have to promise her more to go private with you, or use the 'scheduling' option to select a day and time to meet. If you go private with your mobile device, you'll have the option to activate your phone or tablet's camera during a show.
Freemium site, pay nothing to watch explicit shows.
One on one shows average $3.00/min. Cheapest shows are $0.70/min.
Model count averages between 400 - 600 online at all times.
Webcam streams are mostly broadcasting with the minimum rate of HD720p.
Premium membership at $19.95/mo - No ads, send PMs, adjust tipping features, get 200 Tokens.
On first purchase on Tokens, be gifted up to 100 free additional Tokens.
Cam2cam and free show recordings are usually with paid-for privates shows.
Cam2cam is available during the public shows - only the performer can see you.
Activate your camera while in a show over a mobile device.
Exclusive videos - big budget porno productions available for CamSoda visitors.
24/7 live voyeur cams - live feeds peeking into CamSoda house bedrooms, never go on a break.
A preponderance of girls from all over South America, and the Caribbean.
Schedule a Private - select a day, time, and duration for a private chat.
Customer support - live chat for billing issues, FAQ and email for everything else.
Launched: 2014
---
Flirt4Free.com

Flirt4Free will keep you occupied with multiple show types, a section with blogs and articles, written by the site's staff, a community board for posting topics of your choice, and a rewards program that active members will rejoice in. Flirt4Free has a less defined character when compared to other services. The site is all over the place with it's features, shows, and ways to interact with its performers. It's an amalgamation of what the typical Freemium and Premium sites offer; taking the best site attributes and offerings from both, to create it's own distinct identity.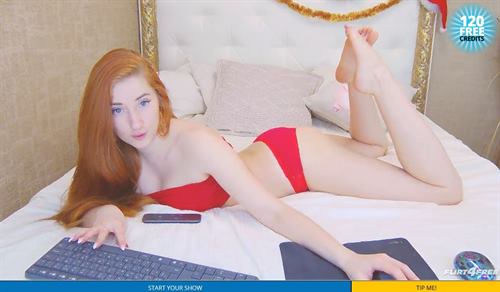 As one of the oldest sites in this ranking, Flirt4Free has had its time to develop a whole variant of all the typical site features, attributes, and pricing options one may come to expect from a cam site. If you're watching what you spend, and are looking for some affordable girls to sex chat with, then you'll find a decent selection here. Search by Price and you'll see girls ready to go one on one with you for as low as $0.50 a minute. As well, on the other end of the spectrum, you'll see among the most expensive girls online, who'll only do a private show for $12.00 a minute.
Premium site that permits nudity in the free chat, and public group shows.
Site-wide average for private chat is $5.00/min. Cheapest shows are $0.50/min.
VIP membership $39.95/mo + 150 recurring Credits.
400-600 models performing live at any given time of day.
High definition cam rooms are clearly labeled. Maximum rate is HD1080p.
Only $10.00 to get started. Cheapest Credits package available.
Get 120 free Credits ($12.00 value) with a credit card validation.
Cam2cam usually included in private chat. It depends on the model.
Many show types: Offered Shows, Party Chat, Voyeur Mode, and Group Chat.
BDSM and Fetish Play resource center, complete with articles, blogs, and shared community posts.
Join a model's Fan Club to get a discount on her regular private show rate.
Flirt Rewards program earns points based on activity. Advance in member status, benefits increase.
Customer support with live chat assistance, phone, and email.
---
LivePrivates.com

LivePrivates has a simple plan. Be awesome. The site doesn't stray from what works best. It gets the internet's most entertaining and interesting cam girls to operate on it's platform, jacks up the video streaming levels, and puts a big button right in front of you, to 'Start' your own private show. There are no distracting gimmicks or ads to take your attention away from the girls. The interface is sleek and sophisticated and designed for one thing only: finding you an amazing woman to perform for you at a fair price.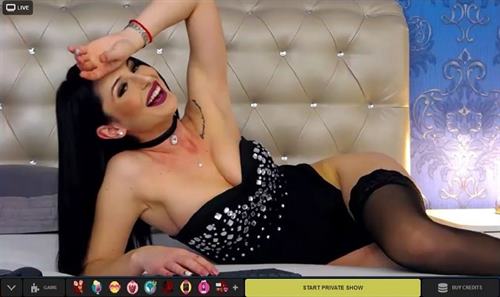 Streamlined to make your experience a breeze, LivePrivates is the perfect destination for those looking for an effortless and simple way to chat. And, for those who're into the more peculiar of sexual acts, there is a dedicated Willingness section with over 25 fetishes to choose from.
Premium site with no explicit action allowed in the open shows.
Private shows go for $3.40/min on average. The cheapest shows are $1.10/min.
Close to 1,000 models in their cam rooms during most time of the day.
Webcam quality rates are HD720p, or HD1080p.
Register with only an email, get free peeks. 10 free 20-second peeks into ongoing shows.
Cam2cam is included in the price paid for a privates show.
Two-way audio is usually an additional cost of a dollar or two more.
Customer support includes live chat, email, phone.
---
ImLive.com

ImLive is an awesome site to find sexy amateurs camming for cheap. The girls here aren't super dolled up professional types, nor are they the desperate skags you'll find begging for tips on some sites. This is a site that normal everyday girls choose to work on because the interactions with their fans is made easy with simple to use site functionality and chat room features.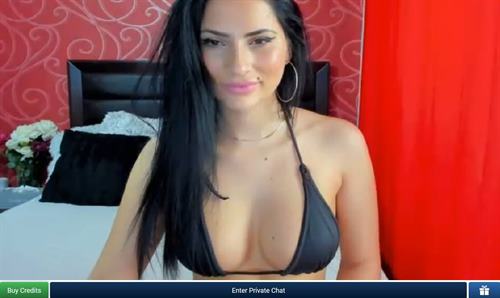 This is one of the better sites for finding exactly what you're looking for through the sites query options. Where some sites fail in providing accurate results, because they permit, and then don't screen how a girl may tag or categorize herself, ImLive takes care in proofing any such labeling of the cam rooms. So, when you search through any one the 30+ fetishes available, or narrow your search based on physical attributes, the site will be among the truest of all in returning to you accurate results.
Premium site with absolutely no nudity in open chat rooms.
Site average for private sessions is $2.25/min. Cheapest cams go for $1.00/min.
600-800 are performing live on the site at all times throughout the day.
High quality standard definition broadcasts. No streaming in HD.
Candy Show Live, buy into a group show special. As low as $0.10/min.
Free gifts for loyal members, called Treats. Can be used as site currency.
Cam2cam and 2-way audio included in price of private shows.
Fulfill Your Fantasy, submit you fantasy to a board only the girls can see. They reply.
Multi-Viewer mode allows you to browse through 6 cams simultaneously, in free chat or sex chat.
First 20 seconds of any private show are free. Exit the room before this mark, and you won't be charged.
Stellar customer support with email, phone, and live chat assistance available 24 hours a day.
---
MyCams.com

MyCams stands out for its utter adherence to standards. The models camming here are lustrous and graceful. These are the girls that appreciate getting fancy with makeup and style. Their cam rooms are polished and sleek, and play as if they are broadcasting from professionally lit and staged settings. Be it a classic boudoir on a fluffy mattress, or a sinister dungeon for the fetish oriented girls, their rooms play the part.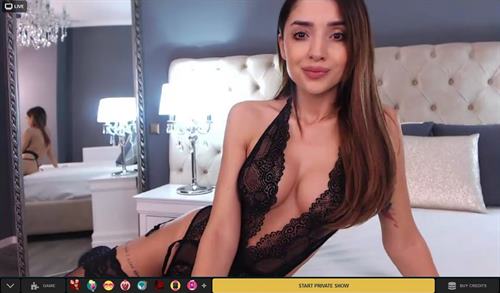 It's no surprise that MyCams turns out such perfection. The site has its standards and it requires the models to meet them. Though there are a smattering of amateur level cam rooms available, the girls found within them stay 'amateur' until they better their presentation, performance, and webcam quality. All rooms on MyCams are expected to be streaming in nothing less than the minimum expected for high definition broadcasts.
Premium site with no explicit action or nudity permitted outside of a private show.
Private sessions average around $3.60/min. The low cost, Sale cams, are offered for $1.20/min.
Rarely does it dip under 900 actively online performers throughout the day.
First-rate streaming webcams delivering HD720p at minimum, with many room at HD1080p.
Webcam to webcam activation is included in the private chat rates.
Two-way audio is dependent on the model's allowance. If available, it's an additional fee.
A large selection of all the popular fetishes, like: BDSM, Roleplay, Oil, and Anal Sex.
VIP shows go for as low as $0.10 a minute, but with no cam2cam.
Customer support is available via email, phone, or a live chat service representative.
---
C2CPorn.com

Launched this year, C2CPorn delivers a mighty tool in your search for the perfect cam girl. Though it's not a webcam site in the traditional sense, we've got to add it to our list of the best adult webcam sites in 2019, because no other resource out there can do what C2CPorn can do. This is a cam girl aggregator. C2CPorn pulls the live webcam streams and all pertinent model profile data from 8 of the top sex chat sites online.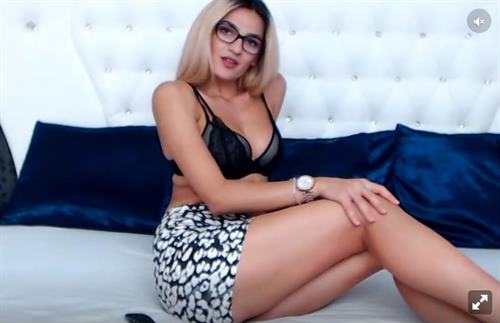 Using C2CPorn is completely free. The site is there to help you scan through the thousands of online models on today's top sites, all at once. The sex cam sites feeding into C2CPorn are the best premium sites, the best freemium sites, the best for fetish discovery, the best in HD webcam streaming, the best in membership benefits, the best in pay methods available, and the best in safety and security for payments processing and privacy.
Smart search and filter selections yield fast results.
Keyword searches accept single word and multiple word queries.
Filters allow for Age, Body Type, Ethnicity, Bust Size, Hair Color, Body Art, and Kinks.
Suggested tagging system linking all models with the same attributes and kinks.
Blog page with weekly updates on industry trends and topical subjects.
Hover over preview windows to get live video peek into the webcam rooms.
Cam rooms publish relevant details like age, 1on1 chat costs, a user rating, and sex act performances.
Each room has a schedule of the hours and days a model has been online in the last 30 days.
Totally free to use.
Launched: 2019
---
Sexier.com

Sexier is a terrific destination for hot amateurs girls off all types. These are the girls that you won't find on the more polished sites. Here, you'll get the horny housewives turning on the camera when their husband is away at work, the college sweeties who need to raise some extra extra cash for tuition, or the goth and emo chicks that find stardom in their own little online stage. Sexier keeps the action cheap on the site by not streaming high definition broadcasts. But, if you're participating over a regular sized monitor, or over a mobile device, then the quality difference is negligible when compared to a true HD show.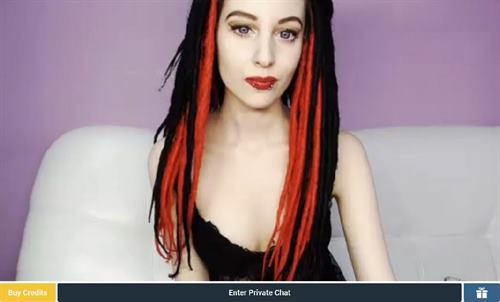 Sexier doesn't try to be one site for all desires. It puts itself out there as a more generic site. There aren't a bunch of categories to choose from. There is no extensive breakdown of fetishes. The searchable options are simply broken down into model types and physical attributes. Here, it's all about not costing you a lot to chat with regular, cool, amateur chicks.
Premium site with no naked action during the open and free chat rooms.
Sex shows will average close to $2.50/min. Get into the cheapest rooms for only $1.00/min.
Model count ranges between 400 - 600 girls online during most times.
Top-notch quality standard definition broadcasts only. No HD webcam streams.
Cam2cam and 2-way audio are included in the price paid for a private show.
Customer support by email communication only.
---
Chaturbate.com

Chaturbate is the best site for straight up free sex shows, no questions asked! The site doesn't even ask you to create a login account before letting you watch all the shows in progress, for as long as you wish. Performers on Chaturbate are given full autonomy over their webcam performances. They are empowered to use their social media accounts to promote themselves. And, if they go for the highest quality broadcasting set up out there, then Chaturbate is ready to stream it. Currently, this is the only site with some performers streaming 4K resolution.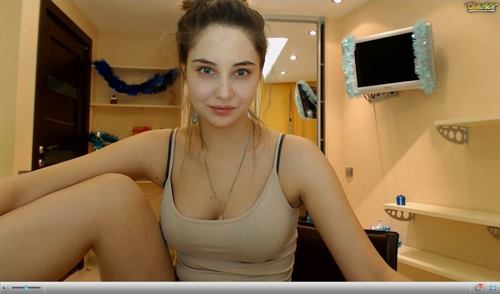 Amateur performers rule the stage here. Most cam rooms are happening in bedroom settings, but often, girls will take their webcam into the bathroom with them while they shower, or into the kitchen to make a sandwich while topless. Some girls will just hang out and talk, or be playing a video games in the nude. Occasionally, you'll see the kind of girls that are all glammed up, and operating out of 'studio rooms', mixed up among all the more regular gals. These performers are typically used to working on other Premium sites, but they heard about how on Chaturbate, it's raining tips, so they'll start a show here too. If you follow a model on a Premium site like LiveJasmin, where no nudity is permitted in the open rooms, maybe you'll catch her doing a free show on Chaturbate.
Freemium site where shows are free to watch. Tipping controls the action.
Request a private show and expect to pay $3.30/min, on average. Cheapest rooms are $0.60/min.
Always close to 2000 online performers at any given time. This is the highest volume of any live porn site.
Each cam room presents a selection of SD and HD rates. Some models even broadcast in 4K video.
Models will usually ask for a minimum amount of time before accepting 1on1 request. Anywhere from 3-20 minutes.
$10.99 is the cheapest Tokens package available. Purchase the largest at $79.99 and get a 37% bonus.
Cam2cam is not included in the privates chat rate, and is difficult to set up.
No traditional categories. There is a self-tagging system employed.
---
MyDirtyHobby.com

MyDirtyHobby leads the way in extreme performances. The site is massively popular with those into intense fetishes. It's a platform for girls to perform online, as well as blog about their sexual adventures, with photo and video content. Each profile plays out like a social media page, with a timeline, a blog, an 'about me' section, videos, pictures, and an area for stories. When the girls aren't online performing live, many of them will be available via text chat.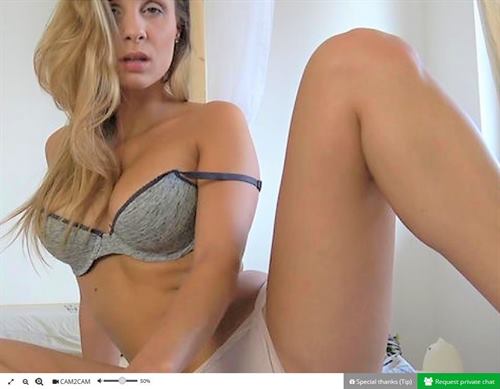 One of the top sites for bondage webcam shows. Running a search for 'bondage' will reveal to you a massive library of content created, directed, and published by these amateur xxx thespians. Other top fetishes to look for are Domination, High Heels, Leather, Outdoor Sex, POV, Role Play, SM, Squirting, Submissive, and more. While the content is plentiful, MyDirtyHobby also acts as a community site. A location finder on the site enables you to find other interested members/performers in your area. Chat them up. See where it goes.
Premium site with no free open chat. All cam rooms are closed for non-paying members.
Private chat averages €3.10/min. The low cost webcams go for €1.25/min.
Model count averages around 200 actively online at all times.
Most of the webcam rooms stream in at least HD720p.
An email verification will award you a 30% bonus on any purchase of the website currency.
A purchase of over €50.00 will award you +50% more in website currency.
VIP members (€12.50/mo) gets you involved in monthly raffles, contests, and invites to parties and trade shows.
Blogs and timelines are free to read, with some free picture content.
European girls, the majority from Germany, most of them speak English.
390,000 videos and over 3.8 million pictures for purchase.
Exclusive performers on the site are clearly labeled.
Over 50 fetish categories to select from.
The site is priced in Euros.
Launched: 2006
---
Cams.com

Cams leads the way in connectivity of yours and hers sex toys. Most sites have the option for the girl to be connected to one or another of the popular interactive toys used in online chat. This site's proprietary feature, the Connexion, allows you to pair your toy with the model's toy, for a virtual sex connection. All girls with this connection available, are clearly labeled. Find the girls labeled in the Buzzmode rooms, and they'll be hooked up to the universally used and popular, Lovense or OhmiBod toys. If she's got one of these toys, and if you've go the Lovense Max, then you're all set to dip your dick into her virtual pussy.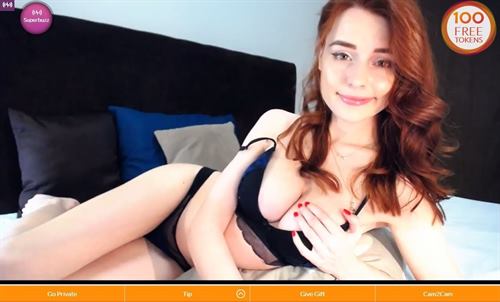 Cams is a site that likes to cover all the bases. All the well-known and loved features and options that users have come to expect from a webcam site, are available here. There are a mix of show types, from Free to Private, Free to Tip, Nude, and Happy Hour shows. And there are a slew of ways to interact, with tipping, games, and toy activation. The individual models' Fan Club memberships give benefits and discounts to members. And going through the Recorded Shows and Custom Videos will keep you busy for a decade.
Premium site with some cam rooms designated as performing in the nude.
Model count rests between 400 - 500 actively online throughout the day.
Webcam streams are mostly HD broadcasts. Many rooms stream in SD.
Going one on one will cost on average $3.60/min. The cheapest the cams get is $3.00/min.
New members receive a 100 Free Tokens ($12.00 value) on first purchase of any buy-in package.
Voyeur and party shows are always happening at hugely discounted prices.
Cam2cam - An extra $1.00 a minute on top of the private sex chat rate. Includes audio.
Connexion toy - Connect her toy to yours though their custom interactive service.
Join a model's Fan Club to access her exclusive content, and get up to 70% off her chat rate.
Recorded nude shows, and custom videos of all models. Priced separately.
Launched: 1996
---
Conclusion
We're constantly keeping tabs on all the top webcam sites, tracking for upgrades to site features and attributes, keeping score of the introduction of new promotions and free offerings, and being sure to keep a watchful eye on the new talent that appears on all the sites.
Beyond the broadcast quality, and site functionality available at every site, the most important factor for us is the performance quality and expertise of the webcam girls putting on the show. For us, it comes down to where are the girls operating that we're most likely to enjoy for any distinct pleasure we may be looking to express at any given moment.
There are sites we go to for the best in hardcore ridiculousness. We want to see things we didn't even know we we wanted to see. The site for us, with the most intense performers is MyDirtyHobby. We like LivePrivates for finding a good fetish show, but only MyDirtyHobby brings the next level kind of entertainment that can be expected from within Europe's cam girl playground. The talent performing here will go to places girls on other sites will totally ignore.
If you're looking for free live sex shows, then Chaturbate is the clear choice. The only reason they place at the low end of our Top 10 list is that we believe the ultimate interaction with these beauties happens when it's a 1on1 show. We appreciate the intimacy and affection that can be had during a private show. Chaturbate is great for free shows, but you're always going to be one of 100 guys watching, or 1 of 1,000, or more. Chaturbate does have the option to go private, but it is made difficult, by the requirement that you'll need to be set up as a broadcaster, and you'll have to give her a password for her to see your activated webcam. Simply put, if you're looking for private shows, you'll have some hurdles to clear before you can start.
As fantastic as Chaturbate is for free shows, we've got CamSoda ranked higher, simply because there is a much better chance of getting a request to go private, answered with a 'yes'. The fact is, it's a less trafficked site. There is less of a crowd begging each model for attention. And, the Schedule a Private option is an excellent way to make an appointment with a performer for another time.
The end game here, is that we favor all the above sites, each for their own distinct reasons. And we certainly don't recommend only joining up at one site. Memberships at these sites don't work on a monthly subscription. If you choose to purchase any site currency on one site, you'll only spend it when you choose to. You can hang on to your Credits or Tokens, on any particular site, for any amount of time, and use them only when you're ready to.
By this logic, there is no difference in holding some total of site currency on one site, than there is in breaking up that total you may have spent on one site, and using it to make purchases on two separate sites, totaling the same expense you would've made at one.
We like the idea of spreading your choices out there, and carrying multiple active accounts at any number of sites. You want to be ready for the day when you may not find a girl that interests you on one site. And to have an account ready on another will open up a whole other field of play.
All this being said, there is the perennial champion in delivering phenomenal women over brilliant broadcasts. Not often not at the top of any of the many articles we present -- it's LiveJasmin! If there can be only one site you choose, it's got to be this one. At first introduction, LiveJasmin is a gift that brings the wonder. We challenge you to go and see for yourself if there is, or is not, such a thing as jizz at first site.