Best Sex Cam Sites with a Wire Transfer Option
last updated
January 03, 2021
Credit cards are the most common method of payment on adult chat sites, but that doesn't mean that everyone prefers to pay with a card. We at BestLiveCamSites have gotten many questions about which cam sites accept wire transfers, we decided to compile everything into one list. These are the top 5 cam sites with wire transfer options. We included the minimum buy-in where the information was available to us. In pretty much all cases, you will need to contact support to let them know you transferred the funds.
There's a short review for each site, so you can find out if you would even want to transfer money there in the first place.
LiveJasmin.com

LiveJasmin is the best adult chat site in the world. They have the hottest models and the widest variety of payment options. Amazingly, LiveJasmin has one of the lower buy-ins for wire transfers out of any cam site. You can buy the $35.99 package and get 27.99 credits with a wire transfer. There's a form to fill in your details, after which you must contact your bank to wire in the money.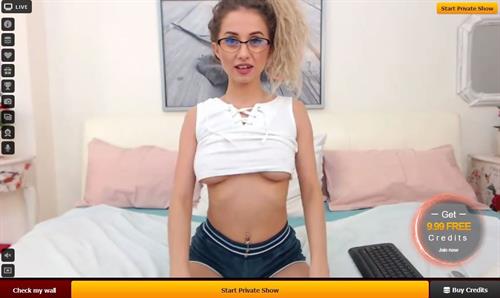 So what makes LiveJasmin the best out of all the cam sites? They have the highest quality cameras, the hottest babes, and the best customer support. There are always hundreds of gorgeous webcam models online for you to choose from and they are all broadcasting in 720 HD as a minimum. If you are looking for a site where you can find every taste and every fetish, LiveJasmin is your best bet. All categories can easily be found in the left hand side of the page.
---
CamSoda.com

CamSoda is a great freemium cam site with many HD cams. CamSoda is always trying out new unique gimmicks, they have live voyeur rooms, VR rooms, and more. To start a wire transfer, you can contact them on live chat to request an invoice, otherwise, you can email them at support@camsoda.com. The invoice you receive will contain all the instructions you need to transfer the funds. CamSoda has a relatively low buy-in price, exactly $400.00, which would get you 5,000 tokens. You get 125 tokens for every 10$ spent.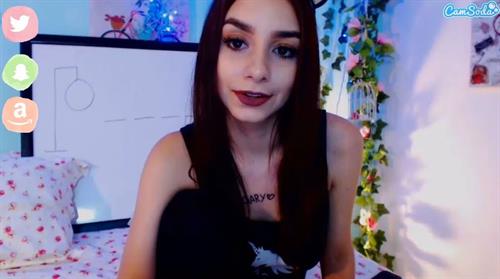 CamSoda is a great site where video screens are big and the picture quality is great. While CamSoda doesn't have HD webcams as a requirement, most of the girls have a HD camera anyway. CamSoda is filled with a ton of webcam models, most of which are already nude. CamSoda is a very graphic site with hundreds of women pleasuring themselves. Tipping isn't mandatory, but it does help to heat up shows and get the models excited. If you have any specific requests, it'll likely cost you.
---
Chaturbate.com

Chaturbate is currently the most popular freemium cam site in the world. There are thousands of amateur webcam models broadcasting 24/7. You can contact support@chaturbate.com to request wire transfer instructions. There are two different addresses to choose from, depending on whether you live in the United States or not. The minimum purchase for wire transfer is $250.00. All purchases are credited at $0.08 per token, so a wire transfer of $1,000.00 gets you 12,500 tokens.
So why is Chaturbate the most popular site right now? They have the largest selection of active models out of any cam site. When you browse thorugh the pages you will often find that there are often over a thousand rooms live. It's not just the girls category that's bumping, the couples and transgender categories are also super popular. Chaturbate supports live streams to a video quality of above HD, but it is up to the model to get a camera. Chaturbate is an extravaganza filled site with hot amateur babes stripping in the free chat.
---
xLoveCam.com

One of our favorite European webcam sites, xLoveCam is a great site with a big selection of multilingual European babes. xLoveCam is the sex cam site which makes wire transfers the easiest. Their minimum price is just €50.00. All of the information is on the payment page. This info includes where you will need to transfer the money, the IBAN number and the SWIFT code. You'll have a unique transfer reference number assigned to you. When you're done, email webmaster@xlovecam.com with your reference number to confirm the transaction.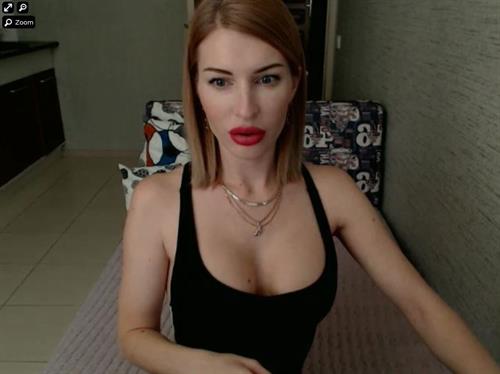 xLoveCam is a great site if English isn't your mother language or if you just feel like practicing a second language. There are many babes on the site which speak five or more languages. But they aren't just polyglots, they are also sexy. The price on XLoveCam are calculated at exactly 1 to 1 with the Euro. There are many cheap private chat options with HD cams in many of them. The video quality might not look the greatest at first, but that's because it takes a little bit more time for the HD to kick in on xLoveCam. Give it a minute and the quality generally improves.
---
Flirt4Free.com

Flirt4Free is actually our favorite freemium cam site, but we had to put them down low on the list. They have gorgeous babes and HD cams, but the minimum wire transfer amount is pretty darn steep. If you want to wire transfer funds to Flirt4Free the minimum is $10,000 USD. Flirt4Free tries to incentivize this payment method by offering 10% bonus credits to anyone who chooses it. If you would like to choose Flirt4Free, we recommend contacting wiretransfer@vsmedia.com before you start the transfer, not after.
Flirt4Free is an adult cam site that has been hard at work in creating a pornographic archive. As a user, you can watch the girls in a live cam room or you can watch one of their previously recorded shows. With hundreds of active rooms and thousands of hours worth of footage, there's always something to do on Flirt4Free. The site actually gives the girls a lot of freedom with regards to how they run their shows and what they want to do. Some girls feature the option to Strike an Offer, where you suggest a price for a set amount of private time between the two of you.
---
Conclusion
Nearly all of the adult cam sites offer better rates when paying with a wire transfer, but most have high minimum buy in fees. As in the case of Flirt4Free, the amount can seem outrageous to many of us. Our recommendation is going with LiveJasmin which is one of the best adult cam on the net. Incredibly, they actually have the lowest minimum right now. You could wire in just $35.99 if you wanted to, but we would recommend going with more. Wire transfers generally carry high processing fees, so you want to make sure that the transfer makes financial sense.