Pay By Phone Cam Sites - Anonymity and Instant Access to Live Porn
last updated
January 19, 2021
There aren't many webcam sites that enable you to purchase sex chat time by charging it to your phone's account. Of all the top sites we review, only the following 4 sites provide the option. And, the option is only available from certain countries. Read on, to discover which sites you can use to buy virtual sex with your land line or mobile phone.
LiveJasmin.com

LiveJasmin sets the stage with sharp HD broadcasts, talented performers, convenient chat room features. and competitive prices. The site lays out an incredible spread of remarkable women from around the globe. The models are showcased with professional glamour photos and slick video teasers. At any time of day, there are some 1,000 models actively online in their free and open chat rooms, or entertaining in private.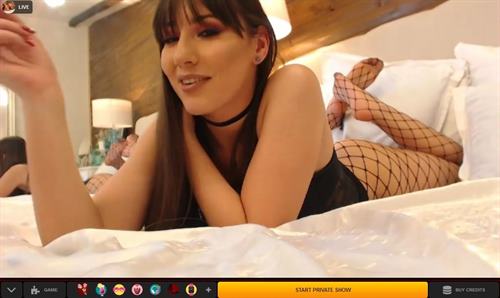 This is one of our favorite pay by phone webcam sites because the pay process is made easy and convenient, it services the most countries, and the girls are incredible. When you go to purchase credits, by default, you'll see the available credits packages for a credit card transaction. Select the option to change the Payment Method, to reveal Pay By Phone.
Currently, there are 14 European countries that LiveJasmin will process a phone purchase from. Select the country you're calling from and choose to proceed. Next, select a credits package from the available options. After selecting, you'll immediately be taken to a third party payments processor, called PayForIt. Here, you'll enter your phone number, and select Buy Now. You'll receive a 4-digit code by SMS. Take this code and enter it into the payment screen. Once done, you'll be taken back to the LiveJasmin main page, loaded with the credits you've purchased.
LiveJasmin accepts phone payments from:
Austria
Belgium
Croatia
Czech Republic
Finland
Germany
Hungary
Italy
Norway
Poland
Slovakia
Sweden
Switzerland
United Kingdom
LiveJasmin is a premium site for its members. There is no explicit action or nudity during the free chat time with the models. But, access to the open rooms is unlimited. A handy Price search breaks down the girls by how much they charge per minute for a private session.
If you want a taste before you make a purchase, just complete an email registration and LiveJasmin will gift you free Peeks. You'll get 10 free 20-second voyeuristic looks into ongoing sex shows, in a passive role only. A step further, with a credit card validation, you'll get you enough free credits to have up to 10 minutes of private time with the cheapest girls, or spend it quick on just a couple of minutes with one of the site's top-rated models. You'll obviously have to use a credit card to take advantage of this promotion. If you do, you can still use your phone to purchase more credits. Overall, LiveJasmin has more discreet and secure payment methods available, than any other cam site, including: PayPal and Bitcoin.
---
xLoveCam.com

xloveCam is a favorite of ours to find European webcam girls. Gallery previews show all languages spoken by each model. Most rooms are streaming in HD, and video players have the function to zoom in at 300%, and give 4-way direction pan mobility. The models' profiles are super detailed, complete with: last login data, regularly schedule broadcast times, exclusive content for VIP fans, and a message portal. Typically, there will be close to 500 models online at any one visit to the site.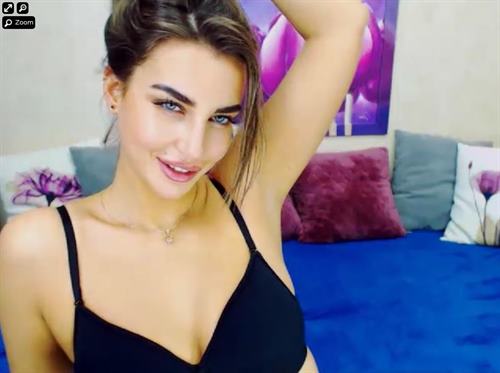 The option to pay by phone will be clearly visible when selecting to purchase xLoveCam credits. On the purchase page, you'll see the site doing well to inform you that using a credit card is the Best Value option. To continue with payment by phone, select the Telephone method.
If you're not accessing the site from one of the countries that xLoveCam makes it available to pay with your phone, you won't see the 'Telephone' selection. When you do choose it, you'll be given a phone number to call. You can call from a land line or a GSM (mobile) phone. Next, select the My Code button to get your user code/pin. You'll need this to complete the transaction. Per minute rates vary from country to country.
xLoveCam takes phone payments from:
Austria
Belgium
Germany
Netherlands
Norway
Spain
Sweden
United Kingdom
xLoveCam is a premium site where the girls can get a little more risky in their free chat rooms than the girls you'll find on LiveJasmin. While taking a tour through all the online rooms, you'll catch plenty of flashes and self-pleasure acts. In the search menu, there is a Rates table showing all the various per minute private chat costs, and how many models are online in each pricing range.
To get each week started our right, xLoveCam has its 24-hour non-stop Topless Mondays promotion. Every Monday, all day long, the models who are enrolled in the promotion will go completely topless in their open chat rooms. Complete the first step of signing up with just an email, and gain access to a library of constantly updated videos made by the models themselves.
---
BongaCams.com

BongaCams is an action packed destination for totally open and free sex shows. The site is busy with an abundance of search options, chat room features, and promotions. Normally, there are around 700 performers actively online. They're either using their webcam rooms to garner tips from the masses by giving full on xxx performances, or they wait to be taken into a private. The preview galleries present with a snapshot of the current action happening in each room, and tell whether or not the show is in HD. And, the current webcam room you're in will minimize to the corner and continue to play while navigating away to other pages.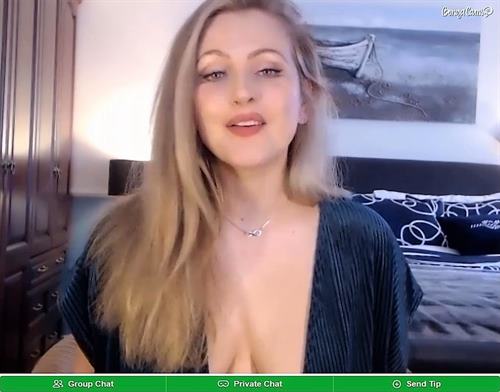 When selecting to purchase BongaCams tokens, the purchase page clearly shows each tokens package on hand for all the various payment methods available. Select the Mobile Payment method, and then the token package amount desired.
The three countries that are in line to process a payment are supported by the following mobile operators: Vodafone, O2, Orange, T-mobile, Three, Virgin, and EE. After selecting your tokens package, you'll be taken to the third party processor, PayForIt. Enter your mobile phone number, and choose to Buy Now. You'll then receive a code to verify your mobile number. When confirmed, your BongaCams account will be credited with your tokens purchase.
BongaCams supports mobile pay from:
Czech Republic
Norway
United Kingdom
BongaCams is a freemium site where the girls are unrestricted in their performance during their shows that are open to the public. And just as your viewing time allowed in any room is unlimited, so are the pop-up reminders prompting you to make a tokens purchase. Until you make even the smallest buy-in, you'll get reminded that it's time to buy. The per minute rates for private sessions are the same for all performers.
Promote the site to your friends, and if they sign up, you'll get 50% of your friend's first purchase, credited to your account. Another way to win or earn tokens, is through the sites Cashback program; everyday, the Top 5 most active contributors are awarded up to 200 free tokens (a $20.00 value). Upgrading to the VIP status gets you a special chat icon, colored messages in chat, special VIP avatars, ad removal, and a gift card every 10 days worth 5 Euros of tokens. VIP membership costs €16.65/mo, and can't be purchased with a mobile phone. You'll need to use a credit card, PayPal, Paysafecard, or Cryptocurrency.
---
Visit-X.net

Visit-X envisages itself to be the all-encompassing solution to those looking for the erotic entertainment of hardcore live porn and programmed content on the same platform. Supplemental to the live webcam shows is a massive production hub for original content and live streams. Visit-X TV is a premium offer that delivers HD movies and series for every taste. The talent employed to star in all the original programming are the cam girls themselves. Of the thousands of performers active on the site, there are typically 150 to 200 always online. The site translates to German, Dutch, and English, and the girls are all of European origin, but you can expect that they all speak some level of English.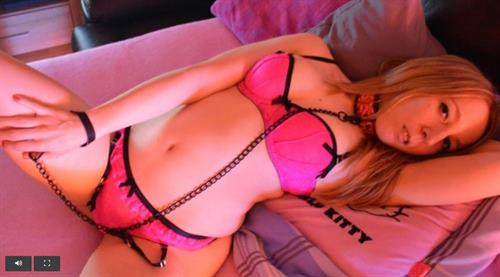 At any point, when you choose to start a show, or purchase a piece of content, your account page will pop up with all the payment methods available. Select the Instant Access phone icon. This 'instant access' option is also seen at the top of most pages on the site.
If you're calling from one of the three countries that Visit-X makes phone payment possible on, then choose your country to see the applicable rate. In each case, there is a phone number to call. When you call, you'll get a PIN number. Confirm your PIN, and proceed to the Chat Now button, while staying on the phone line. At this point, you do not hang up the phone. Now, as you enter into and exit out of any of the chat rooms, you'll only be charged for the time spent in the room. To stop being charged, simply exit the chat room you're in, or just hang up your phone.
Visit-X accepts phone payments from:
Austria
Germany
Switzerland
Visit-X is a premium site with no open chat rooms.The minute you enter any chat room, you'll start being charged. Some models make available a 5-second peek into their room, but only for members that are holding credit in their account.
If you're part of the the VIP program, for €9.99/mo, those 5-second peeks become 20-second peeks. As well, VIPs get an exclusive free show once a month, uncensored interviews with the site's hottest German cam girls, and access to any live cam special shows. For regular site visitors who've completed the email sign-up, it's free to message the models, watch their teaser videos, and browse their free photo album - often with explicit pictures. And, there's a 24-hour LiveStream promoting series shows, celebrity cam girl events, interviews, and more.
---
Conclusion
Each site we've presented here all offer the anonymity and instant access that a telephone or mobile phone charge gives.
While we have ranked in order here the sites we would recommend above another, your decision is really going to be dependent on where you're calling from.
If you're calling from Spain or the Netherlands, then you're only option with mobile pay for live sex shows is going to be xLoveCam.
If you're into the free public shows that are driven by giving tips on BongaCams, then you better be lucky enough to be from the Czech Republic, Norway, or the UK.
The only site to have most of the European continent covered is LiveJasmin. It's not a surprise to us that the site with the most impressive video streaming quality, the most dazzling model selection, and most useful chat rooms features, is also the site that has been smart enough to provide the option to pay by phone to much of its audience.