Top 6 Cam Sites That Are Great Alternatives To ManyVids
last updated
January 13, 2021
When it comes to enjoying exclusive images, videos, and content created by stunning models, sites such as ManyVids are at the absolute forefront. But, did you know some of the best live cam sites also have subscription-only fan clubs providing the same content as ManyVids, as well as a whole host of extras?
At some of these sites, you can join a fan club and get regular updates from your favorite model, but you can also have a 1on1 live video chat show with your chosen content creator and enjoy some extremely intimate action. Read on to find out which are the top 6 cam sites that are like ManyVids and what to expect from each platform.
CamSoda.com

CamSoda is one of our favorite freemium cam sites. Many of the platform's hosts post exclusive media and content of a non-PG nature that you can view on a one-by-one basis for a small fee. Alternatively, you can pay a low-cost monthly subscription fee and view all their photos and videos for a flat rate.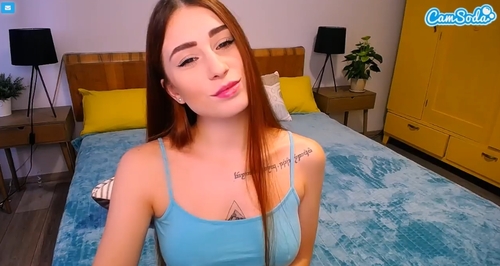 Many of the models at CamSoda like to get to know their fans up close and personal in a live video chat session where it's just the two of you. The per-minute rates for an exclusive show vary wildly but on average most of the site's content creators ask around $3.00/min. There are usually around 600 or so streaming rooms online at any one time, with the majority using HD cams to ensure picture quality is optimized.
One of the great benefits of a private show at CamSoda is that most performers let you record the show and keep a copy of it in your CamSoda account where you can watch it as often as you like at no extra cost. This way you get your very own personalized video of your favorite model that no one else can get to see.
But, if you're a shy type and don't want to be the sole focus of her attention, the majority of the performers here host free live shows in their open rooms. While you're not the only person watching them, you don't have to pay anything unless you want to tip them to show your appreciation or to request her to perform a specific act.
---
ImLive.com

When it comes to keeping their devoted fans happy, ImLive's 600 or so models pull out all the stops. Many host Discount Clubs, which are basically fan clubs in the style of those found at ManyVids, that not only give you access to exclusive photos and videos but also save you a ton of money when it comes to spending 1on1 time with your favorite model.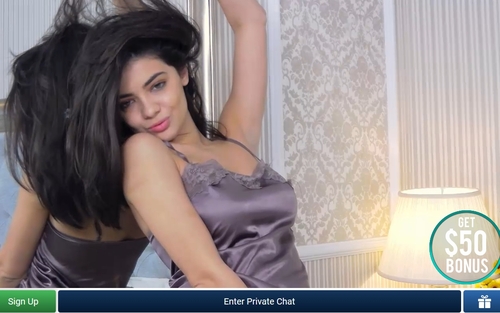 Before we get on to the benefits of ImLive's Discount Clubs, one thing you can't overlook at this site is its rock-bottom per-minute rates for a private video chat with the host. On average, the girls ask around $2.25/min if you want to spend some 1on1 time with them. All ImLive's rates include free cam-to-cam and 2-way audio. You can open your webcam at no extra fee and let your favorite model get to see and hear as much of you as you want. However, not all the live rooms here use HD feeds so make sure before you start any show or join any Discount Club, that the host's broadcasting capabilities are up to your required standards.
Now for the DIscount Clubs; These more than pay for their monthly subscription costs if you're considering having a private cam session with the performer. For approximately $10/month, you're elevated to a host's VIP fan. But more importantly, you get a 0.60 credits/min discount on private chat sessions with her. And, the longer your show, the bigger the discount. For example, if you end up spending 30 minutes in a private session with her, as a Discount Club member you'll get a 30% discount off the per-minute price.
As a premium site, ImLive's hosts are meant to keep things modest in their open chat rooms. However, many of the girls seem averse to wearing clothes. If you're looking for some raunchy fun, try using the site's Multi-Viewer search tool. This lets you scroll through and view six live feeds at the same time for free. A quick and fun way to get to the no-cost rooms where some monkey business is going down.
---
Flirt4Free.com

If you're looking for a cam star that's skilled, experienced, and creative both on and off cam, many of Flirt4Free's semi-pro and pro models offer Fan Clubs that provide members a range of exclusive content, in addition to discounts off private 2-way video chat shows with them. And, if you're looking to get to know a girl who's into the spicier side of naughtiness, the site's micro-site dedicated to all things non-vanilla, entertains and educates without costing a penny.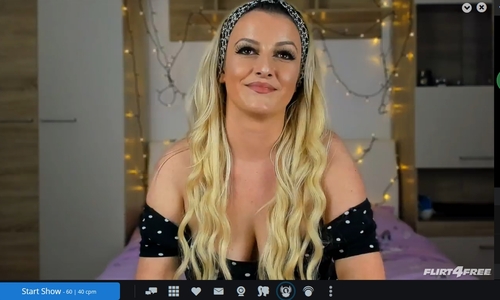 If you want to get to know the model in a private setting, all of the performers offer cam-to-cam inclusive rates for 1on1 shows. However, these girls are all top stars and prices aren't cheap. On average, you're looking at around $5.00/min to have her all to yourself. Fortunately, many of them will cut their rates (with or without membership to their fan club), if you commit to at least a 10 minute plus session.
If you have paid a monthly subscription to their exclusive club, you'll automatically get a 5% reduction off their per-minute rates regardless of how long you want to video chat with them in private. Like ManyVids, the model's fan clubs also give you access to exclusive images, videos, lifestyle updates, and other content that's only available to fan club members.
Like CamSoda, Flirt4Free lets you record any private show you pay for with the performer. But, unlike CamSoda, you only get access to this for 72 hours, afterwards, you'll have to pay an extra fee to unlock it.
---
Cams.com

At Cams, joining a model's club is pretty much a must-do if you want to enjoy more than a few minutes with a girl in a private chat session. Almost every performer here has her own fan club. The clubs at Cams give the usual access to exclusive media starring the host, but more importantly, they also give their fan club members a significant discount (up to 70%) off their private live video chat rates.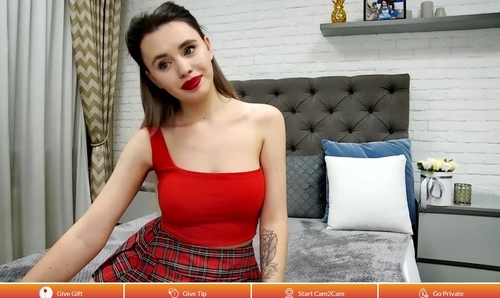 If you don't join the model's fan club at Cams, then expect to pay around $3.60/min for some private cam time with your favorite host. Unfortunately, this doesn't include cam2cam which normally results in a slightly higher per minute rate. However, if you're a member of her club, you get a lower rate. Quite often the fan club membership fee, which Is a standard $14.95/month, pays for itself in just one private cam session with the performer.
If you don't want to join a club, but want an up-close look at the model, the site has a variety of multi-viewer show modes that are extremely cheap. And, almost all the performers here use either HD or HQ feeds making sure you get a crystal clear view of the goings-on.
When it comes to the free shows, there's a huge range of non-PG activities taking place as most of the performers use OhMiBod and Lovense pleasure toys that you can turn on by tipping the model. However, don't expect the host to strip off totally. You'll get the occasional flash of what lies beneath their lingerie, but it's more of a teaser than a full-on show.
---
Stripchat.com

Stripchat is a great freemium cam site that has something no other freemium (or premium) cam site has, and that's virtual reality (VR) enabled shows. However, even if you don't own a VR headset, the fact that you can record a private show for free and watch it as often as you want is reason enough to visit that site. Add to this thousands of free shows taking place day and night and you've reason enough to bookmark this leading webcam platform.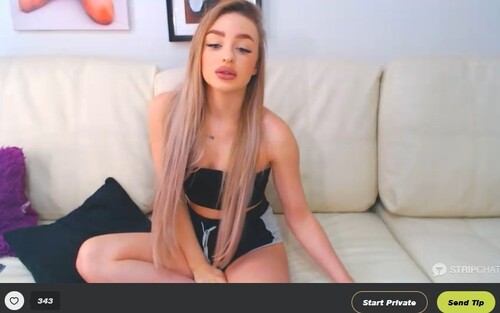 Now before we get to prices and club membership benefits, it should be noted that the fan clubs at Stripchat don't really give great value for money. Like ManyVids, the models do have their own fan clubs, but most only post a few images or video clips and don't update the content regularly. A more cost-effective option to get exclusive content from your fave performer is to engage her on a 1on1 basis.
Private show prices average out at around $2.70/min, with many (not all) enabling the free showing recording option. For just a few dollars you can create your own ultra-exclusive library of video clips starring your favorite model, with you as the director.
Stripchat is a freemium site, which means most of the performers are amateurs and don't wait to be invited into a closed private session before taking it all off. They can also get extremely kinky, with several rooms styled as dungeons, caves, or other forms of fetish-themed boudoirs. So, if you're looking to take a walk on the wild side with an amateur babe that that'll take things to the next level, chances are you'll find her here among the 1,000 plus streaming rooms.
---
Cam4.com

At Cam4 not all the models have fan clubs, but those that do are focused on providing their fans a real insight into what they get up to. As well as discounts on private video chat shows with them, you'll get access to a host of regularly updated exclusive images and videos, almost all of which are of a non-PG nature.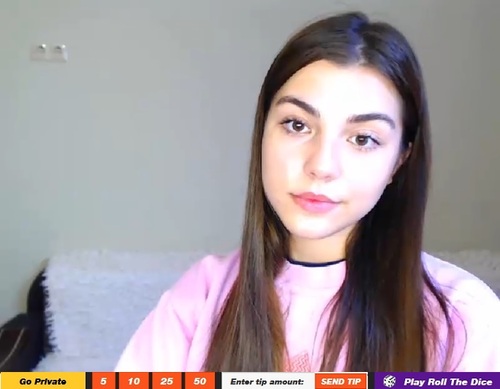 The reason Cam4 came last in this list isn't due to the standard of the models or the value for money they give with the fan clubs (both are excellent), but rather the costs of a private video chat session with your chosen performer. On average, a 1on1 session will set you back at least $3.00/min. Bearing in mind most of the hosts are amateurs, the quality of many shows don't really justify this cost, especially considering it's a freemium site and most rooms stream free shows where tips fuel the action.
However, like the girls on ManyVids, several of the more skilled amateur performers at Cam4 have subscription-based fan clubs. In addition to the photos and short video clips, many also let you sneakily spy on their private shows that they perform in on Cam4 for free. A handful offer discounts off their regular private show rates, but by no means do all of them offer lower rates for their fans.
Cam4 as a site itself is more of a community platform for people that like to cam (both voyeurs and exhibitionists). Streaming standards vary, though the more experienced hosts with fan clubs tend to use HD feeds.
---
Conclusion
While ManyVids is a great platform to get exclusive and often raunchy insight into a model's life, very few at the site offer the ability to have a 1on1 webcam-to-webcam encounter with them. All of the above sites offer fan clubs or features similar to ManyVids, but at these sites, all the content creators look forward to interacting in an exclusive intimate cam session with their fans.
If you're looking for not only an alternative but a better option than ManyVids, we'd suggest spending a few minutes at each site, checking out the models, streaming quality, and of course prices for a private chat show. The platforms are ranked in order starting with CamSoda, It's got hundreds of models streaming day and night, the majority of whom use HD or HQ feeds. If you're not in the mood for a 1on1 show, no worries, as many host free live performances that get extremely wild, extremely quickly. And, when the time comes to take things to the next level in a private cam date, don't forget you can record the show and keep a copy in your CamSoda account where you can access it as often as you want and not pay a penny more.