10 Videochat Sites that Showcase Their Hairy Pussy Cam Girls
last updated
January 01, 2021
Most of our favorite webcam sites make it super easy to find hairy pussy cam girls. The sites we've included here have always got hundreds, some with thousands, of girls actively online at all times of day. Simply follow our guidance on how to locate the unshaven pussies on each site.
LiveJasmin.com

LiveJasmin offers a promising selection of hairy muff. While the site plays host to webcam performers from all over the world, the large majority of them are from Eastern Europe and Russia. And unlike their American counterparts, many of these women like to maintain a nice bush. Simply look up 'hairy' in the main search bar to query all the models likely to have a hairy pussy.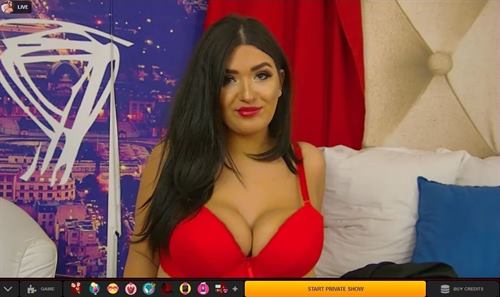 As a premium site, there is no nudity while the models are hanging out in their open chat rooms. The only way to see what any girl has got under her panties, is to take her into a private chat. So, be sure to use your time during the free chat to confirm that the girl you like has got a furry box.
The average private chat rate across the site comes in $4.80/min. There is a Price filter available to show only the models that match what you want to spend. At the low end, you'll be bale to sex chat with girls for $1.60/min. All one on one shows include, in the price paid, the option to activate your own webcam for her to see you. Though, turning on your microphone will, in most cases, cost an additional $1.60 - $3.20 a minute. Also, LiveJasmin is one of only two sites that offers members cam2cam over a mobile device.
LiveJasmin has a couple of incentives to get you going. If you register with only an email, you'll be gifted 10 free peeks. Each peek is a 20-second voyeuristic look into an ongoing sex show. Complete a credit card verification, and you'll be gifted enough site Credits to have your own sex chat. Spend it on the low cost girls and you can make the chat last for close to 10 minutes. And, when you're ready to make your first purchase, LiveJasmin offers new members half off the price of any available Credits packages.
---
CamSoda.com

CamSoda's presentation makes it a cinch to spot furry mounds. On desktop, the site loads with a thumbnail gallery of live video peeks into the action happening on each webcam. It's a literal onslaught of naked, hardcore activity, happening in nearly every room. Scrolling through the pages of online rooms looking for those that are currently zoomed in on their pussies is the fastest way to find the girls with a full beaver.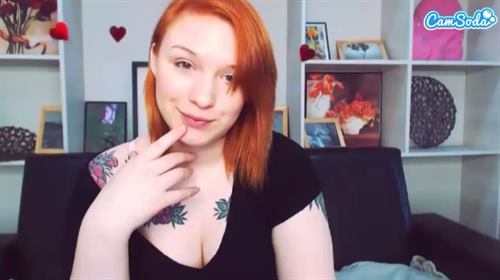 This is a freemium site where performers are empowered to do what they want during their open chat rooms. The girls are not organized into any specific categories, though there is a tagging system that you can try searching through. But, we recommend just quickly scanning through all the open rooms to see what you can spot.
Even though it's free to passively watch for as long as you like, if you want to influence the action, or are feeling grateful, you can tip the girl any amount you wish. If you want to request a private show, expect to see prices averaging $3.60/min, with the cheapest cams going for $0.60/min. Cam2cam and show recordings are usually included in the price paid for a private chat. Some girls may ask for an additional fee. If a girl is too busy performing in her open show for tips, there may be the option to Schedule a Private, where you select a day, time, and duration to meet.
There is a Premium Membership available for $19.95/mo. With this, you'll have an ad-free interface. Be able to send private messages to online and offline girls. Change the tipping volume of other members' tips. Go into stealth mode to anonymously tip and chat. And, you'll receive a one time bonus of 200 CamSoda Tokens. If you just want to purchase site Tokens, and don't want the premium treatment, your first purchase will come with a gift of up to 100 additional Tokens.
---
FetishGalaxy.com

FetishGalaxy is where bushy babes with predilections come to play. This is a dedicated site to all fetishes. All the models here are labeled as a Professional, an Expert, or an Educator. To locate those that keep it shaggy down below, go to the Advanced Search. Within the Looks category, there is a Kinks section. And within Kinks, there is the Hairy sub-category. Select this parameter, then dive deep into muff.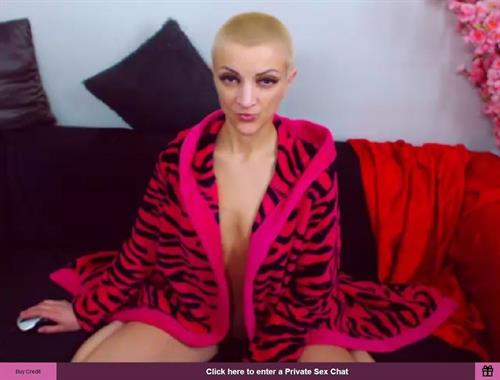 FetishGalaxy classifies 'hairy' as a body feature and not as a fetish. Therefore, it's found in the list of characteristics and attributes on the site's search menu, and not prominently showcased as one of the site's primary fetish categories. In the main category menu, you'll see popular fetishes that focus on the bottom half, like Foot Fetish and Outfits. These are the categories where you're likely to find some kinky ladies sporting their hairy pussy under some stockings or pantyhose.
As a premium site, there is no nudity during the open room time. So, use this free chat to confirm that the girl you're talking to keeps a fluffy kitty. There is a Price search that helps you find the cheapest rooms online. They go for as low as $1.00/min. Though, on average, you can expect to see most models asking for $2.50/min. Activating your webcam and microphone are included with the rate paid during any private show.
You won't be charged for the first 20 seconds of any 1on1 chat. The girls know this, and may not be inclined to give up too much before that time runs out, or they may get straight to the big show in order to keep you entertained. If you become an active consumer, you'll be rewarded with ever increasing benefits and bonuses as you climb the site's progressive Rewards Program.
---
LivePrivates.com

LivePrivates makes it as easy as pussy pie to get started with the unshaven ones. Head straight to the Hairy pussy category to pull up all the online girls with some grass on the field. Newer girls may have less content in their profile page, but the more seasoned ones will all have professionally produced glamour photos and video teasers that are free to watch.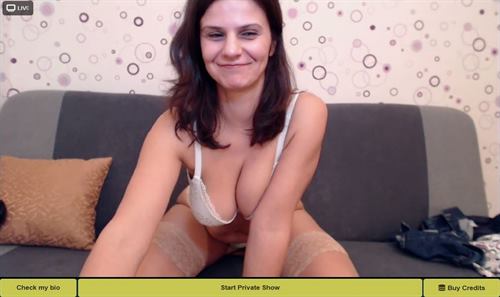 As a premium site, there is no nudity allowed during the free chat time. So, before you enter into a privates show, make sure to politely ask if your private time with her comes with a full snatch.
Private shows average $4.40/min. In the category list, there is a category for the Sale rooms. These girls here tend to be more amateur-like in their presentation, or they are new to the site. Private chats with them cost $1.75/min. Included, with the per minute rate paid, is the option to turn on your own webcam. And, depending on the girl, she may ask for an additional fee in order to activate your microphone.
Register with only your email and receive 10 free twenty-second peeks into ongoing private shows. Authenticate your credit card and get up to 10 minutes of free sex chat time.
---
Flirt4Free.com

Flirt4free has got itself some unique categories, among them, the Hairy Pussy category. As you enter, you'll see all the online girls first, followed by the offline models. If no girl that identifies in this category happens to be online the same time as you, then the category will not show. So be prepared to check back at another time. If you see an offline girl you like, then in her profile page you can set a notification to email you when she's online. If the model has activated her Flirt Phone or Flirt SMS, you can call or message her.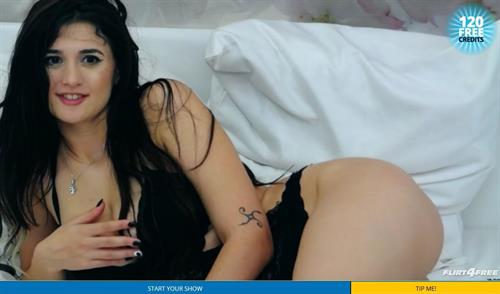 This is the site with the most show types available. There are multiple types of group, voyeur, multi-user, party, and private shows to start or join into. The is a premium site that does allow nudity in the free chat shows. So, while most girls are waiting to be taken into a private show, some are performing naked in their open chats working to get tips from users.
Flirt4Free has some of the cheapest private chat rates online. Using the Prices sorter, will break down all online girls into a series of per minute rates. The cheapest girls will do a show for $0.50/min. There are usually only a few girls offering this low rate at any time of day. For $1.00 - $2.00, you'll see many more ready to go 1on1. On the other end of the scale, you'll also see among the most expensive girls online, asking for up to $12.00/min. The site average comes in at around $5.00 for most girls. Cam2cam and 2-way are usually included with most girls, but some of them may ask for an added fee.
There's a VIP Membership, for $39.95/mo. This upgrade distinguishes your username from other users. It gives unlimited live cam show recording access. You'll gain free access to one-hour feature shows with celebrity models. There are 150 free videos everyday, plus 1000's of pictures of top models. And, VIPs are able to send email attachments to the models. All this, plus your account gets credited 150 site Credits (value: $15.00) each month. If you're not yet ready to buy-in, Flirt4Free will gift you 120 free Credits with a credit card validation.
---
ImLive.com

ImLive is our favorite site to find hottie amateur babes to sex chat with in private for cheap. To immediately get started with the girls keeping their cooter looking good, you'll need to activate the Advanced Search. Then, find the Kinks menu. Open it up to reveal the selection for Hairy. At this point, choose any other attributes, like age, appearance, or price, and Search for the results.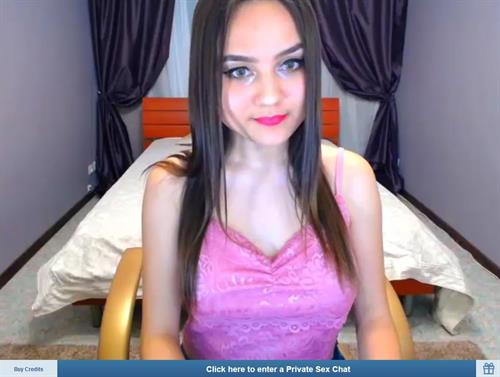 Unique to ImLive, is the site's Multi-Viewer. When this tool is activated, it enables you to search through 6 open webcam rooms, simultaneously. It's a live video peek into the activity happening in each room, all at once. Get a quick look, and then page through to the next 6 online rooms. If you're not happy with your own search, you can post a request to a message board that only the girls can see. With this Fulfill your Fantasy option, you submit a full description of what you're looking for, and the girl that can fulfill your request may reply to you directly.
The performers of ImLive don't get naked for free. To see the goods, you're going to have to start a private session. The average rate to go one on one is $2.25/min. If you search by Price, you can sort all the girls ready to go private for as low as $1.00/min. Inclusive, in the price paid for a private encounter, is the option to go webcam-2-webcam with video and audio.
ImLive has a multi-tiered membership status program that rewards with bonus Credits and discounted Credits packages the further you rise in status. You earn the higher statuses according to what you've spent on the site. Also, when you join a performer's Discount Club, you'll enjoy exclusive deals on private chats and recorded videos for that performer.
---
MyDirtyHobby.com

MyDirtyHobby operates like a social media platform for performers and their following. The girls build out profile pages in a timeline fashion, complete with blog posts, photo and video uploads, stories and a guestbook. To find the girls with the hairiest snatch, activate the search bar, select to Add Filters, then choose Categories, and select Hairy. This will pull up all photo and video content that contains hairy pussy action.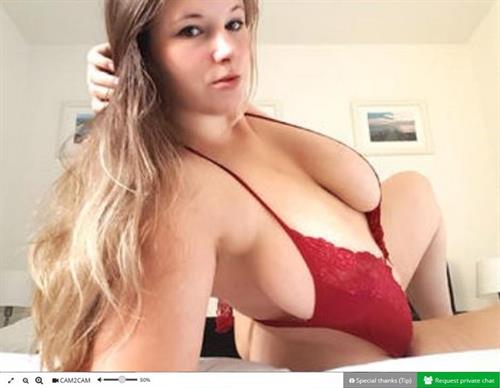 The content displayed from looking up 'hairy' was produced and uploaded by the performers, themselves. To find out about their online availability, go to the profile page of the content creator. If they're not currently online, you can message them. Or, add her to your Favorites to be informed about news or online status in your Favorite Feed.
There is no free chat on MyDirtyHobby. The only way to see into any online girl's cam room is to join her private show. The average price for a private show is €3.10/min. And the cheapest rooms you'll see go for €1.25/min. The site is priced in Euros because this is a German site, with the majority of the girls camming from within Western Europe. But, don't fret. The site is in English, and all the girls are multi-lingual.
If you get the VIP Membership, for €12.50/mo, you'll been involved in monthly raffles, contests that award actual prizes and/or free chat time. There are parties and trade show events that you'll be invited to. And, you'll have free access to exclusive live shows, and early access to new video uploads. As well, you'll have a VIP profile badge, and your private messages will appear on top of the regular members' messages.
---
Chaturbate.com

Chaturbate is going to get you what you're looking for in the fastest amount of time. The site is immediate, free, and with unlimited viewing. This is a freemium site that permits the models to get fully explicit in their public chat rooms, and enables site visitors to passively watch, indefinitely. With more models camming here than on any other, the variety of pussies is abundant.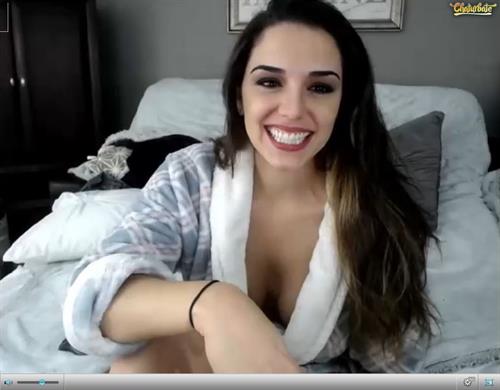 The preview galleries of all online webcams shows a current snapshot picture into each room. One way to find girls with hairy pussies is to simply page through the preview pictures and try to spot the muff. Many girls simply have the camera zoomed in close on their snatch. You can also find the 'hairy' tag. There are no traditional categories made available. There is only a system of tags. Find #hairy to query all the unshaven ones. If you prefer to chat with regular gals that are less made up to present like professional models, Chaturbate is a haven of amateur webcam performers.
The platform here is geared toward open rooms where girls aim to get as many viewers as possible, and then perform for that crowd, working it for tips. There is the option to request a private show, but if the performer is enjoying her time in her free chat and doing well making tips, she may decline a private show request. If she is willing to go private, she may request some kind of a tribute payment before starting. In any case, when starting a private show, expect the average rate to be about $3.30/min, with the cheapest cams going for only $0.60/min. Cam2cam doesn't cost extra to activate, but can only be done when you yourself are set up as a broadcaster.
Basic members have 100% free chat access to all cam rooms, but if you want to send a private message, you'll need to become a Premium Member. This upgraded membership costs $19.95/mo, and gets you an ad-free interface, custom chat font and color options, and enables you to send a private message to any performer. Additionally, you'll receive a one time bonus of 200 Chaturbate Tokens (value: $20.99).
---
Streamate.com

Streamate doesn't beat around the bush. Get what you're looking for by heading straight to the Hairy Pussy category. This is a premium site that allows topless nudity during the free chat time, but no sexual acts. So, to get to see some scruffy poon, you'll need to start a private show. Just be sure to confirm the status of her snatch during her open chat, first.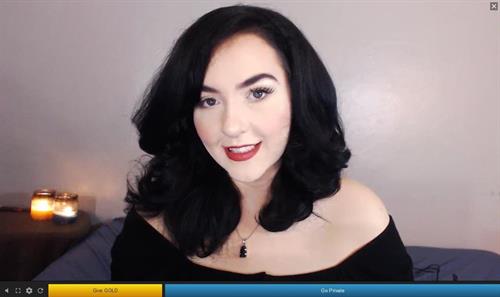 When you pull up all the girls that classify themselves has having a hairy pussy, you'll see all online girls first, then all offline ones. If an offline girl catches your attention, check her schedule of online hours in her profile. When you do find a suitable mound of pubes for your pleasure, be sure the video player is set to the highest streaming rate available, as Streamate has among the most stellar high definition broadcasts.
There is no standard pricing menu to choose form. You'll see a range of prices the girls have set for themselves. But, on average, most girls are asking for around $3.00/min, with many asking for only $1.00/min to go 1-on-1. And cam2cam, if it's an option, or not, and if it costs extra, or not, depends on the performer.
We like to share with you whatever deals or special promotions each site has. Unfortunately, there's nothing currently going on that stands out. The only real deal at this time are the Gold Rooms. These are group shows at discounted rates. But, every site has group shows. You should also pay attention to the Calendar, to follow any special broadcasts with celebrity pornstars.
---
BongaCams.com

BongaCams recognizes that women in their natural state are in high demand, and dedicates one of it's categories to the Hairy Pussy. The girls here can use their cam rooms how they see fit. This is a freemium site where open performances can get fully explicit. The majority of the cultivated snatch here, comes from Europe and Russia, where they've been growing gorgeous pubic regions for thousands of years.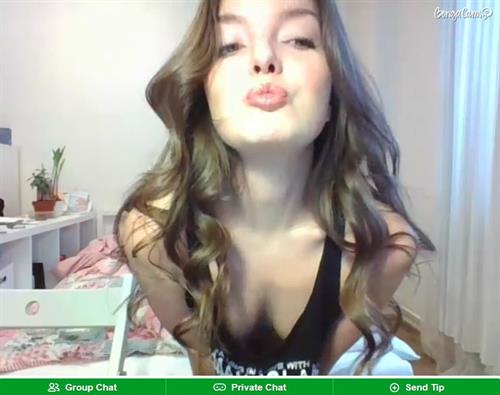 When the online girls are sorted by the category for hairy pussies, a quick scroll through the gallery page can be done to spot any bushy mounds. The preview photos in the gallery are showing a snapshot of the current activity in the room. When hovering over a photo, the video feed will begin to play. For the girls putting their pussy at center stage, you'll be able to quickly decide if you're into it. Otherwise, pop into a room and maybe you'll get a glimpse of her cooter for free, before paying for a private show.
At Bongacams, the price is set at $5.00/min for a 1-on-1 encounter with any model. But, other site members can still have a passive look into the show if they enter in Spy mode, which costs $1.00/min. For a Full Private Chat, that closes the spying option, it costs $7.50/min. Turning on your webcam and microphone are both included in the rate paid for a private.
Bongacams has the most free gifts and bonus awards of any site we've reviewed. First off, the site has the lowest priced buy-in we've ever seen, at $2.99 for 18 Tokens. That's enough to enjoy some tipping fun. Make this purchase or buy any other of the available Tokens package, and you'll get 5 free bonus Tokens. Purchase Tokens on a mobile device, you'll be gifted up to 100 free Tokens. If you promote BongaCams and get a friend to sign up, you'll be gifted 50% of your friend's first purchase. And, every 24 hours, the top 5 members are rewarded with up to 200 Tokens. That's enough for close to 7 minutes of your own sex show.
---
Conclusion
We've given you a fair amount of options to help you find some fuzzy clam. At each of the sites we've included here, you're guaranteed to see all kinds of pussy in a safe and secure environment. Whether it's the amount of hair, or the shaping that you're drawn to, only you can decide what exactly your looking for. Our job is to give you insight into which site has the membership offerings and services that will best fit you needs and budget.
If you want fast access to a pussy show, then CamSoda or Chaturbate, are going to be great sites for you. Both give free and unlimited access to naked and hardcore action, whenever you want it. If you're not into the passive roll and you want to be able to chat exclusively with a girl and be in control of the action, then you're going to want to approach one of the premium sites on our list.
For the most extreme content and performances, a site like MyDirtyHobby can deliver on all fronts. We're almost afraid to tell you what you can find on the site if you know what search terms to look up... We've said enough. We'll leave the rest up to you.
And don't ever get stuck into thinking that you can only choose one site to make a membership at. It can be wise to spread out your budget to multiple sites. All you'd be doing is increasing the pussy pool, while staying within the allowance you've expected to spend.
Whatever you decide to do, you want to be sure that you start off right. You want a good time with a hot and hairy muff. To that end, we've got to recommend getting started at LiveJasmin. It's just a killer site with an abundance of stunning models. The site sets a high standard and it works to ensure its models meet its expectations, in performance and broadcast quality.