Top Cam Sites with British Models
last updated
January 15, 2021

While Great Britain is no longer the great empire it once was, its webcam girls remain exemplars of royalty. Our team has returned to previously reviewed sites, to check which tested to be the best for finding girls from the UK. These are the top 5 cam sites for British babes.
LiveJasmin.com

LiveJasmin was at the forefront of bringing the UK's webcam talent to the world. What started as a small platform for Hungarian models just at the turn of the century, has since grown into the premiere destination to sex chat with women all over Europe and the British Islands. The moment you enter their rooms, prepare for a little reveal and flirtatious banter. To take the interaction to the next level, you'll need to take her into a paid for private session. A strict video camera standard governs this site, with HD720 being the minimum acceptable rate. Many stream in HD1080!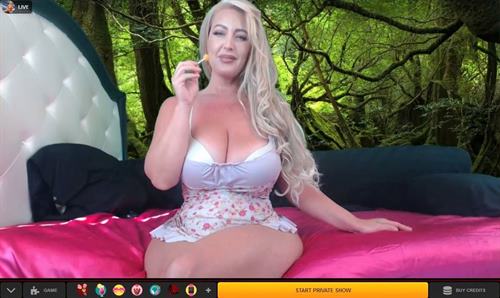 Find frisky UK cam girls on LiveJasmin, using its internal search tool:
In the Advanced Tools, select from the Region sub-category North America/UK/Australia.
The models are then reshuffled to only display the selected regions.
Now, it becomes a process of scanning through all the rooms to pick up on the UK models.
Be sure to have the volume turned up, as that British accent is unmistakable. There is also the option to a run manual keyword search. Searching for 'British' will yield plenty of results, but you'll still have to enter the free chat room to confirm for yourself. If you find what you're looking for, and are ready to make a purchase, LiveJasmin is currently offering first time members half off the regular price of any of the site's Credits packages for sale. And since you're going to be off exploring the internet wilds for British chicks, you might want to take a look at LiveJasmin's immense throng of Euro babes. At its core, the site is home to an extraordinary collection of Europe's best cam girls.
---
Chaturbate.com

Chaturbate is set up so that you'll never have to dish out a dime to watch babes on the site tease you with their bits and bobs. UK babes mix it up with the best of them, but forget about competing for their attention, unless you're a registered member with Tokens for tipping. If you're an active tipper, they'll be at your beck and call, to perform what you ask for. Chaturbate's strength, is its foundation. These are free flowing, goal orientated, tip-driven, sex shows and strip tease acts.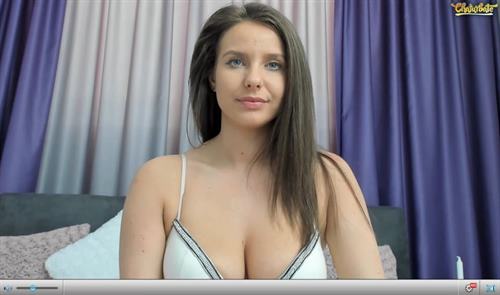 Configure the homepage to have UK chicks displayed on Chaturbate:
Change the browsing gallery from the default Featured setting to Female.
Next, go to the Advanced Options, and select only the Europe/Russia geographic location to show.
Under the Filter Options, select to Show Locations. Later, this will show each preview with a geographic locale.
Finish, by clicking the Hide Advanced Options button. You're returned to the main gallery, with the selected results.
Then, scroll through the results, to specifically pick out the live UK webcam rooms.
The Chaturbate models who keep detailed profiles, usually include their country of origin. If you've selected to Show Locations, a red thumb tack icon appears in the models' previews showing where they say they're camming from. British girls will most likely have 'England' or 'United Kingdom' listed as their geographic location. Some, get more pinpoint, by listing their city of origin. Before, we've spotted London, Manchester, Birmingham, Liverpool, Northampton, and even Cambridge, as among some of the more specific hometowns.
---
MyDirtHobby.com

We just simply love this site's bang on name. MyDirtyHobby is exactly that! Like minded, sex-loving individuals who have banded together, to share in each others sexual fantasies, fetishes and escapades. The twist with this sordid site, is if you play your cards right, you might just get to meet your favorite performer, in person. MyDirtyParties are organized events, which take place in parts of Europe and the UK, and offer members the chance to meet their favorite webcam stars.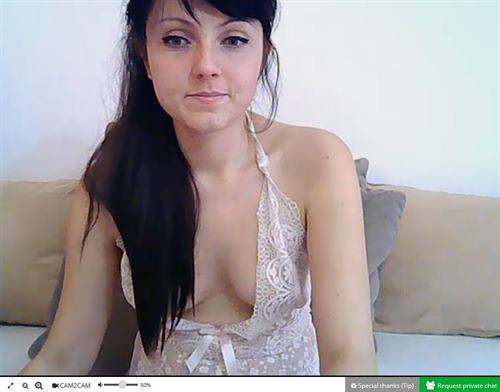 Follow these easy steps to access the hotties from England on MyDirtyHobby:
Locate the interactive region map, found under the main user features and member options.
Choose Europe, which expands the region, to now include United Kingdom.
The main viewing gallery now reflects all the MyDirtyHobby members specifically from the UK.
As is the set up on MyDirtyHobby, not every member is webcam activated. Those who are, are clearly indicated. Just check the top right of the model's profile picture. Girls with the Chat with me! green button are available for text chat only. Girls with the Online button can be emailed using the site's internal messaging system. Those with the Webcam button are not only webcam2webcam activated and waiting, they likely will have the direct messaging option available, too. There is not much free content available, less a few preview pictures of each performer. All picture uploads, recorded video, and access to the webcams has a clearly labeled price tag.
---
MyFreeCams.com

One of the oldest, and best known sites, MyFreeCams is an unsuspecting powerhouse of live porn. The site is home to women only. There are no male actors. There are some lesbian couples, but its rare to come across them. When MyFreeCams exploded onto the scene, it blew everyone away. This site was offering what all the others were, but for free. The site was a true originator in cam site functionality and design. A simple email sign-up will open up access to a powerful set of search tools, filters, and settings.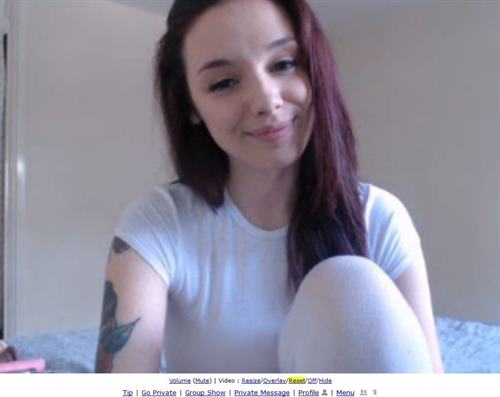 Members can fine tune their settings so that the Brits are displayed first on MyFreeCams:
To see the Advanced Settings, you must register as a free member with a username and email.
Then go to Personal Options, and choose Model List Settings to fine tune your search criteria.
Find the Filter By Region section, and select United Kingdom. Choose to present, by: Show on Top, Hide, or Only Show.
Making this change in the Model List Settings will return a list of British girls currently online. Alternatively, try the manual keyword search, with the obvious look-ups, like 'UK', or 'British'. This helps find the girls that prefer not to emblazon their location on their profile, but have tagged themselves as such. MyFreeCams is free to watch, but you need to send tips if you want your kinky and hardcore requests to be met.
---
Streamate.com

Streamate has streamlined the live chat user experience, keeping its business model as simple as can be. You're not required to purchase any kind of site 'Tokens' or 'Credits', rather your chosen method of payment is stored on a safe and encrypted file. You're then only charged for the precise amount of time that you spend in private paid for performances. A global model selection, enables you to spend time with a variety of stunning women, including ladies from the United Kingdom.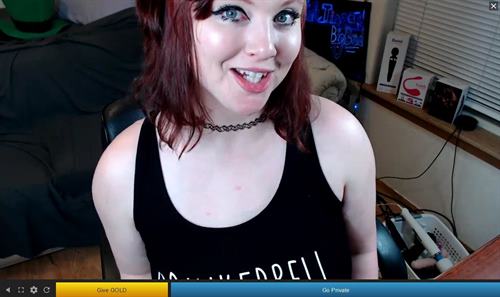 Locate hot UK webcam models by region on Streamate:
Activate the Region selector, choose North America/UK/Australia. Chosen girls re-order to be displayed on top.
Models' preview thumbnails include their country of origin. British lasses are all denoted with the letters GB.
Running a keyword search for 'British' will query all girls specifically with the 'GB' location tag. It'll pull up all online girls first, followed by the models currently offline. If an offline model catches your eye, make sure to check out her schedule to see when she comes on during the day. If she doesn't post her schedule, she may not have regular broadcasting hours. In this case, registered members can send a private message through her profile page, inquiring about when to expect her online, or to possibly arrange a private appointment.
---
Conclusion
Each of the sites we've included have got some kind of pathway to finding their British princesses and slags.
If you 're looking for straight up free access to fully nude and xxx explicit shows, then Chaturbate or MyFreeCams are the top spots to watch all the free live porn you desire, without expiration. But, it'll mostly be a passive experience, if you don't make some kind of contribution. Tipping will get you started in being able to influence the action. And of course, to take any girl into a private show, you must pony up.
If you're going to want to hear from her directly, in her strong British accent, then going private is the way to go. The best site we see for this, is LiveJasmin. The site wows with it's brilliant streaming broadcasts, the models are on a whole other level of glamour and refinement, and the private show rates are very competitive.
From the sophisticated broads of Londons' High Rd's, to the back-country babes from middle England, LiveJasmin should prove to be a top destination for getting your wank on.