Looking for Sites like Chaturbate? You're in Luck!
last updated
January 03, 2021
With an adult entertainment platform geared mostly for free live sex shows, and that also provides for private c2c dates; it's no wonder more & more users are searching for sites like Chaturbate. But aside from its free explicit video chat, this top site also has a number of other redemptive factors which make it so attractive. Here are 8 Chaturbate alternatives to match up to - or are better than the legend.

Discover more about these outstanding Chaturbate equivalents as we discuss video quality, model selection, features & benefits, costs; and learn how each site is similar to Chaturbate in one form or another.
---
CamSoda, a New site with a Similar Approach

A new comer in the webcam world, CamSoda has been following Chaturbate's model quite closely. In our list of Chaturbate alternatives, CamSoda claims the top spot. It has crystal clear video quality and a large selection of unbelievable babes. Like Chaturbate, this grand site also presents its users with free live shows, as well as confidential c2c encounters.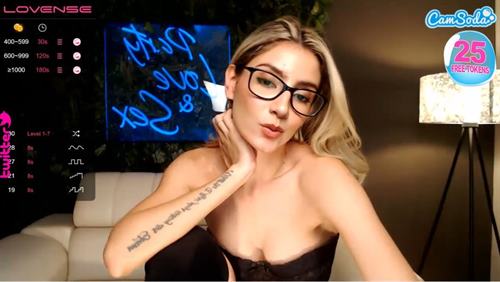 While CamSoda picked up a lot of traits from Chaturbate, it also tried making its own unique features too. CamSoda has a lot of chance-based prizes to motivate those who like games. It also rewards the nicest users each week, which is an effective way to tame the trolls.
Both CamSoda and Chaturbate use the hashtags (#) system to index their models or rooms; and both sites seem to have endless tags. With its mind-blowing selection, finding the right partner on CamSoda is never going to be a problem.
As you scroll through the main browsing page, you may notice that most girls stream with high definition cameras (much like on Chaturbate). However, if viewing quality is a primary concern you can always use the main search bar to specifically seek out HD webcam shows. Sadly, there are no icons indicating room video quality, unlike on Chaturbate.
CamSoda gives users room previews, which you don't get on Chaturbate. This feature has proven to be so invaluable, that CamSoda extended this service to cover its entire collection of category pages. You might find yourself checking out the Latina section, and if you leave your mouse to idle - the whole page of festive beauties will open up and start to play at the same time.
Room previews give you a live snapshot of the girl and her surroundings; along with a taste of what to expect.
CamSoda offers a variety of Tokens packages that range from $5.99 for 50 Tokens, to $99.99 for 1205 Tokens. At the lower end of the scale this works out to $0.11 per Token, whereas the most expensive package calculates to $0.08 per Token. In other words, the more you buy - the less they cost.
Working off the $10.99 package, private shows with new girls start from as low as $0.70 per minute; whereas having confidential chats with more established models work out on average $3.00 per minute. Premium webcam girls who are experienced can charge as much as $9.90 per minute! All paid one-on-one encounters generally include cam 2 cam & sound, plus a free show recording which gets added to your My Media directory; where you are given unlimited free access.
---
Flirt4Free Is a Modern Competitor to Chaturbate

Flirt4Free is a site that is true to it's name. You can flirt for free with any of the models on the site. During free chat, you'll find that many cam girls are already deep in action. Most cam girls will strip as the Credits from various users flow. Flirt4Free is very much a site like Chaturbate, there are many cam models with tip-controlled stimulation toys. These are the toys that make the models excitable as you tip them. Like Chaturbate, Flirt4Free features some nice quality cams and a wide variety of models from all around the world. You can flirt with cam girls, cam studs, and even cam shemales.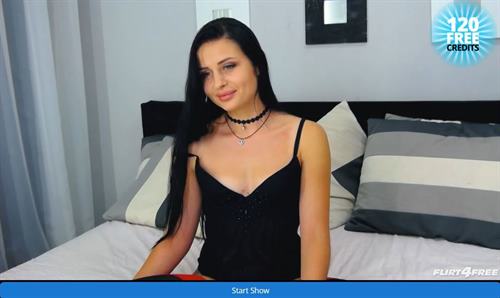 To get an experience like Chaturbate, we recommend checking out them OhMiBod rooms, where many users tip the model simultaneously. As on any freemium site, things don't move too quickly if no one is paying. If you are a paying user, you can join any premier chat to watch extra hot shows, a feature lacking on Chaturbate. One of the best features on Flirt4Free is the huge playback screen size you get, which somehow doesn't compromise on quality.
Aside from the free open rooms or Party Chat, Flirt4Free offers more paid show types than any other webcam site, (which is in complete contrast to Chaturbate).
From Group Shows & Multi User Chat - to Private Shows; Flirt4Free certainly has all the bases you could want covered. Its unique Make An Offer option allows you and the model to negotiate a one-on-one experience with c2c for a set amount of time, at a fixed price. However, not all of the babes have this advantageous option enabled.
When it comes to loading your accounts 1st time buyers are offered 3 standard sized Credit packages: $5.00 for 180 Credits / $20.00 for 360 Credits / $100.00 for 1240 Credits; and then returning buyers unlock even larger bundles. And just like on Chaturbate, here you can sort the models by price.
Flirt4Free offers some of the cheapest live shows in town, with select girls offering private dates for as little as $0.50 per minute; though due to their ridiculous rock-bottom pricing, they're hardly ever available. In the main expect to pay on average $5.00 per minute for closed live shows - but then on the complete opposite side of Flirt4Free's pricing spectrum you'll find premium webcam babes with steep pricing; charging as much as $7.00 - $12.00 per minute!
All paid live shows include c2c and sound with no additional costs; and nowadays Flirt4Free even offers private c2c sessions on mobile phones. Sign up with your credit card and claim the 120 FREE CREDITS on offer. You don't need to make a purchase, you just need to have your card validated.
---
LiveJasmin is a Premium Site with Unlimited Free Chat

The free chat rooms on LiveJasmin are always mild with next to zero action. But they are so much fun that we just couldn't ignore them. This high-quality website is the biggest and most professional video chat portal in the industry, making it a great Chaturbate alternative. LiveJasmin always has thousands of live camgirls online, and all of them are broadcasting in HD, without exception.
This is not an amateur site though and it is clear from the start. Every aspect is planned, designed and then improved to perfection and nothing at all is improvised or left for chance. Do not expect the women here to just get frisky and start dancing for you because they feel like it - they know the power of a good tease.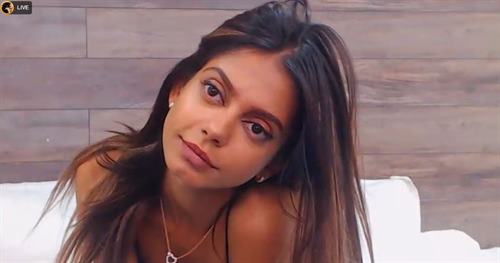 It's hard to explain, but these babes sure make the most of free chat rooms and you won't be able to resist their temptations for long. If you don't believe us, go online and try chatting with a few of these lovely ladies yourself. Membership on LiveJasmin is free, and the site will even throw in free Credits when you register, so take advantage of them and then use them to enjoy some action on the house.
It's a true and popular premium chat site, so how does LiveJasmin match up to Chaturbate? As previously mentioned - this site broadcasts smooth & crystal clear HD just like Chaturbate. The difference really comes down to presentation. No haphazard bedroom settings here, as every model can be seen in a luxurious studio setup with high-end camera gear & professional sound.
LiveJasmin is truly a consummate chat site for sheer elegance & pure class.
And having a private date with these lovely ladies couldn't be easier; simply click the large yellow Start Private Show button, which opens up a confirmation popup box where you get to see the per minute rate, as well as the balance to your account.
Confidential video chat begins from $1.20 per minute upwards, but expect to pay on average $3.60 per minute for private live shows; c2c costs $1 to $2 extra per minute, and the services are 100% guaranteed.
Aside from free Credits you can claim when registering with a credit card, LiveJasmin also offers new members the chance at a first-time purchase promotion. This top site is rounded off with multiple payment methods and excellent customer service, including online live chat support.
---
MyFreeCams Was the First Site Like Chaturbate

You may be under the impression that Chaturbate was the first of its kind, but you would be wrong. The first to really change the rules of the nude chat game was MyFreeCams.com, the website that invented the idea of women stripping for free on cam. When MyFreeCams first started to promote free action everyone thought it would never work. The industry was in turmoil as the leading adult webcam players were certain that it was impossible to offer users open excitement and still make a profit, but MyFreeCams proved them all wrong.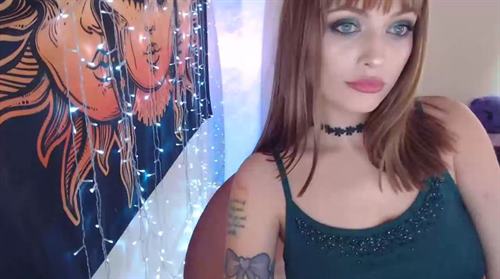 All of the public shows on this splendid chat community are totally free and while users should definitely tip, especially if they desire the model to do something specific for them; no one actually has to tip. Potentially a guy could just enter the site and then sit and watch as much after-hour live shows as he wants - without investing a dime or even purchasing Tokens.
Needless to say, private dates do cost, but on MyFreeCams even 1 on 1 isn't too expensive. There are plenty of cheap shows, great fun features and genuine community feel which makes MFC one of the bets live cam sites on the web. Would you like to see how this internet legend got so many fans? Go see the free girls and you'll get a pretty good clue.
As for video image quality it's a mixed bag. Some girls stream in SD, while others have top high definition camera gear. You'll find that this veteran site's rooms offer HLS playbacks in 3 different modes - with 1080p @ 4mbps the highest option. You can also switch the video player to WebRBC where you get low latency feeds which run smooth on PC or mobile phones.
When it comes to camera grade, MyFreeCams can certainly compete with the best of them, including the notorious Chaturbate.
Confidential chats are set with fixed rates. Going Private (semi-private) costs $6.00 per minute, whereas TruePrivate (100% private) shows cost $8.00 per minute. You get 3 different Tokens packages which are more or less in line with what you pay on other freemium sites; the entry level bundle sells at $19.99 for 200 Tokens. It still remains one of a few chat sites to accept American Express payments.
---
Sexier Practically Has Free Live Shows

Of all of the adult webcam services mentioned on this list of sites like Chaturbate, the only thing offered for free is public chat rooms. Even on Chaturbate.com, the site that inspired this article, users will need to pay in order to meet up with a model in private. These closed live escapades can be expensive, but Sexier has the solution. There are designated chats rooms where babes offer lower prices and special shows.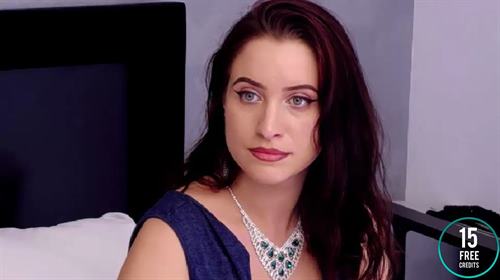 This website allows its members to enjoy free or almost free action by two means. First there are free red-light shows every month and they feature a famous star in an hour-long live show that all members can enjoy for free. The featured model changes every month, so it never gets boring. The other option is Happy Hour chat rooms. At the highest membership level, Happy Hour chat rooms cost just $0.20 per minute. This is the cheapest group private cams on the internet.
It isn't free per say, but when you are paying, you also get the comfort of knowing there aren't literally thousands of users piggy backing on you for a complimentary show.
Other than that, Sexier is a unique premium chat site with a wide audience who appreciate low-cost entertainment. It has primarily succeeded in this department as the majority of rooms stream with HQ (high quality) cam feeds. And while not high definition, the images that you get still look very attractive.
On an even more positive and encouraging note, recently Sexier has begun to debut some HD chat rooms which look sharp & play fantastic.
Secret one-on-one setups from $1.00 per minute; and on average work out to approximately $2.50 per minute for a private date with someone who's more experienced. And with a simple exchange of $1.00 = 1 Credit, keeping track of your expenditures or your account could be easier; this is one advantage that Sexier has over most other chat sites. $25.00 buys you 25 Credits, which is the minimum you need to get started.
---
Watch Real Women Get Frisky for Free on BongaCams

BongaCams is a relatively new live show site and while it certainly has its own unique character, it can and should be mentioned in any list of cam sites like Chaturbate. Many of these housewives, coeds and lesbians will get frisky during free chats, as long as they're tipped. Now, this does not mean that all of the public chat rooms on this website feature action. Amateurs tend to do what they feel like. While some babes happily undress to tease as long as tips keep pouring in; other women play it shy until you book a private session. However, you can go through the chat rooms and quickly find a girl more than ready.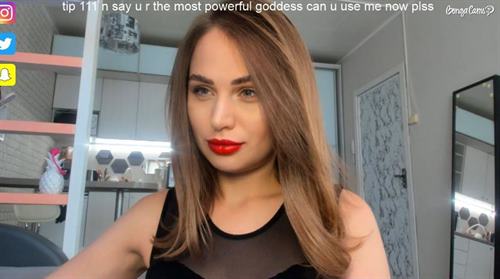 There is no shortage of options and although the amateur cam girls are not always trained in complicated fetish or kink acts, they certainly compensate with enthusiasm and real spirited endings. BongaCams never fails to excite and you really get that feeling as if you were in some naughty after-hours party, rather than just chatting with actual people on one of the craziest cam sites ever.
BongaCams is the latest member of elite sites to offer mobile c2c chat, which effectively means that you can 'date' your favorite girl direct from your iOS or android device. And, what's more, here there's even the option to open up your camera during open chat; that is if the model permits, and she usually expects to be given a hefty tip upfront.
If you do want the private experience, expect to pay in the region of $5.00 per minute. All rates for all models on BongaCams are fixed.
The site maintains its status as the site with the cheapest Tokens package for sale. $2.99 gets you 35 Tokens, and then on the higher side of the price slide, the largest bundle will cost you $74.99 for 1330 Tokens.
BongaCams also offers its users a monthly paid VIP membership which unlocks extras, like: 100% free access to any models' videos; invisible mode; ad-free browsing; a special icon to make your status known; plus the chance to win $5.00 gift cards every 10 days.
---
Cams.com Has Nude Free and Group Chats

Cams.com, much like Chaturbate, has tons of hot girls broadcasting in high quality video. Like Chaturbate, many of the babes use pleasure gadget toys to get the show started. To view free cam action, it is recommended that you check out the Free to Tip show types. Like the free live shows on Chaturbate, the models usually unclothe themselves when they reach a goal. That being said, the ladies on this website have higher expectations. They don't undress for cheap.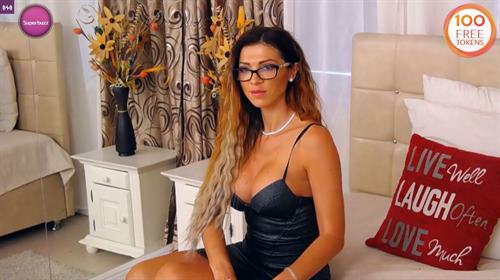 With the abundance of stimulators you'll see on this site, it's no secret that these girls want to be pleasured. Take care where you click or touch; otherwise you might end up tipping more than what you bargained for.
Cams is definitely a site you want to check out. Don't forget that if you are a paying member you can hop right on to the nude chats, to skip the undressing part. Cams is also the only site currently enabling users to connect their playful toy to the performer's toy. If you have the Lovense Max, go to the models in the Connexion category. In private, you can connect your device to her Lovense Nora for a 2-way virtual experience.
It doesn't come that cheap on this site. While it seems reasonable that private shows will set you back on average $3.00 per minute, this rate excludes c2c or the Connexion feature; and the costs more than double when you add these premium services - as well as gratuitous tipping.
When you buy the $99.00 deal you get 1000 Tokens + 100 Bonus; and this package works out the most economic at just $0.09 per Token.
With its prodigious makeover and mobile-responsive design, Cams.com looks set to continue drawing in fresh and enthusiastic crowds, as well as an ongoing inspirational chat site to its loyal fans.
---
XLoveCam Features Free European Chat Rooms With Live Action

XLoveCam is a chat site featuring European models. It is a site like Chaturbate in the sense that there are many lovely ladies to choose from and the chat is free. There is some hanky-panky in free chat, but it is dependent on the model. Like Chaturbate, you can find models that speak other languages than English. If you want to meetup with a model in Spanish, French, or Italian, you can easily find babes that speaks that specific language. The video quality is good and the selection of models is wide.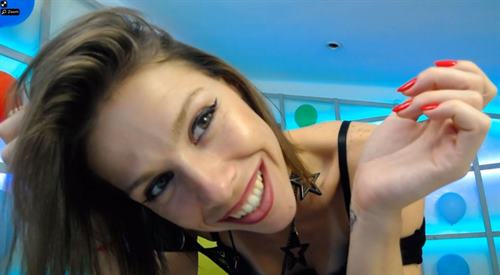 That being said, the vast majority of models are fully clothed and will wait for private sessions to undress. If you prefer the full & free red-light experience, XLoveCam is not necessarily the best place to deliver. But, it is a site like Chaturbate in the sense that models are allowed to unclothe in free chat; on other premium chat sites they can get penalized.
There are scheduled events every Monday which run 24/7; where the theme is Topless, & the action gets crazy. Models who have signed up can bee seen without their shirts & bras for the entire day.
It's another top live chat site to offer variety as far as video quality goes that include high definition video streams, with HD720p the highest resolution. What you do get on XLoveCam that we haven't seen on too many other sites, is the ability to Zoom In Video. It's a nifty in-screen feature where users can get close-ups of their favorite girls.
xLoveCam's cheapest package costs $30.00 for 25 Credits; and the cheap shows go for as low as $1.20 per minute, but expect to pay closer to $2.20 per minute for a woman more versed in private video chat. Unless you are subscribed as a Basic member, you only get 1 minute of viewing time per each room! So, even joining as a non-paying member for free unlocks unlimited time in the free chat rooms.
---
Conclusion
When looking for Chaturbate alternatives, we recommended starting out with CamSoda. It simply shares in the same core features that make Chaturbate so great: a fine selection of the finest cam babes, and high definition video streaming.
Each site has its own strengths and features that make it stand out from the others. If you want your model to be of the more glamorous type, then you'll want to check out LiveJasmin. If you want mostly American girls for free, then MyFreeCams is your place to start. As always, we think it's smart to make memberships at multiple sites, but again, if we had to choose just one, then CamSoda would undoubtedly be it for us.