Sex Cam Sites with Immediate Access to Nude and Explicit Shows
last updated
January 03, 2021
At all the following sites, there is immediate access to nude and explicit webcam girl performances. We start with the sites that are essentially one-click away from free to watch live porn, and work our way down through the sites that have free and instant access to celebrity pornstar shows, topless parties, and free site credits.
---
CamSoda.com

In a split second, you are going to be bombarded with a full on barrage of hardcore action. Land on CamSoda and what hits you is an overload of moving images giving you live peeks into all the open cam rooms. With one-click into any room, you are at once face to face with tits and ass.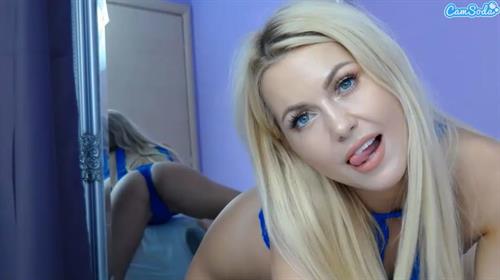 CamSoda tops our list for a number of reasons. Of course, we appreciate the ability to get into a free sex show in a matter of seconds. But it's mostly for the rowdy and raucous nature of the site and the girls that occupy it. The girls here are rock-n-roll. No prissy babes. When one thinks of who they'd wish was waiting for them in the bedroom. It's these girls. It's exactly these girls.
The primary goal of CamSoda models is to perform for as many viewers as they can attract, and then work the crowd for tips. As a passive viewer you can watch for as long as you're like. You'll never be limited in viewing time. But to get her to give you any attention, you'll have to get some of the site Tokens, for sending tips, or requesting to go private. 1 on 1 shows average near $3.60 a minute.
---
Chaturbate.com

Chaturbate is the most visited live chat site in the world. When the site first launched it was part of a wave of new sites that broke the premium pay-site mold. On Chatrubate, every girls cam room, whether she's just showing off her curves, or is fully engaged with a dildo up in her, is open for free public viewing. The is a true freemium site, where you immediately get into the action.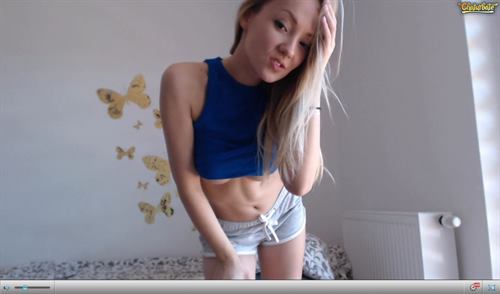 It's not difficult to see why Chaturbate has attained the success it has. The site delivers some of the best high definition streaming video. Currently, this is the only site that offers 4K video streams. Most models are streaming in HD720p, or HD1080p, with many offering up the undeniably crisp and clear image that 4K delivers.
If you do want to take a girl away from the crowd and chat with her in private, you'll need to pay. The cheapest private shows go for $0.60 a minutes. You can search out these low cost rooms when you search by price. The average rate for one on one shows come in at around $3.60 a minute. Whether you are looking for the low cost rooms, or any room in another price range, the models will most likely have a minimum duration of time that you will have to agree to. It's usually 10 minutes, but could be more or less.
---
MyFreeCams.com

MyFreeCams was actually the first site to offer immediate access to free explicit cam rooms. After its launch came sites like Chaturbate. This is the first site to really change the rules of nude chat. When MyFreeCams first started to promote its cams, everyone thought it would never work. The industry was in turmoil as the leading adult webcam players were certain that it was impossible to offer users nudity and still make a profit, but MyFreeCams proved them all wrong.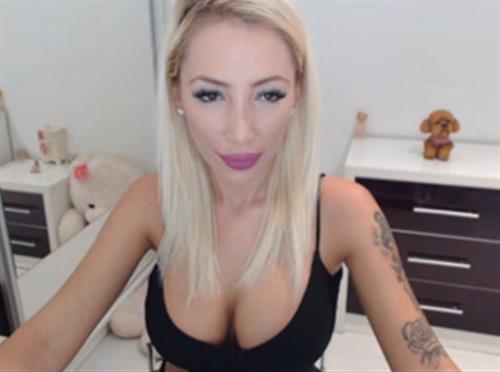 All of the public shows on this chat community are totally free and while users should definitely tip, especially if they want the camgirl to do something specific for them, no one actually has to tip. Potentially, you could just enter the site and then sit and watch all the naked tits and hot asses you want without investing a dime or even purchasing credit.
Needless to say, private porn shows do cost. There is a site-wide rate of $6.00 a minute no matter which girl you choose. For a totally exclusive private show, where others can not spy in on her performance, you'll have to pay $8.00 a minute.
---
Flirt4Free.com

Flirt4Free is a site that is true to it's name. You can flirt for free with any of the models on the site. During free chat, many cam girls engage in nude sexual acts. Most cam girls will strip as the tips from other users flows in. There are many cam models with OhMiBod and Lovense toys. These are the toys that give the models pleasure as you tip them. The site features some nice quality cams and a wide variety of models from all around the world. You can flirt with cam girls, cam studs, and even cam shemales.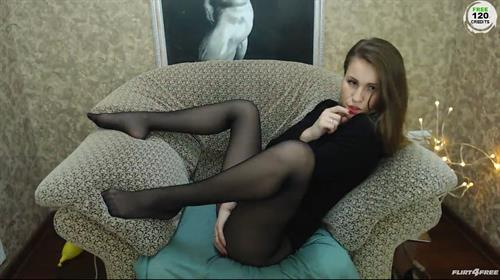 For fast access to free action, check out the OhMiBod rooms, where many users tip the model simultaneously. As on any freemium site, things don't move too quickly if no one is paying. If you are a paying user, you can join any premier chat to watch extra hot shows. One of the coolest features on Flirt4Free is the huge default screen size which somehow doesn't compromise quality.
For private chats, Flirt4Free has some of the cheapest rooms online. When you search by price, you'll find girls willing to go 1 on 1 for as low as $0.50 a minute. The site average for private shows is about $5.00 a minute.
---
LiveJasmin.com

The free chat rooms on LiveJasmin hardly ever feature nudity, but they are so much fun that we just couldn't ignore them. This high-quality website is the biggest and most professional sex chat portal in the industry. LiveJasmin always has thousands of live camgirls online, and all of them are broadcasting in HD, without exception.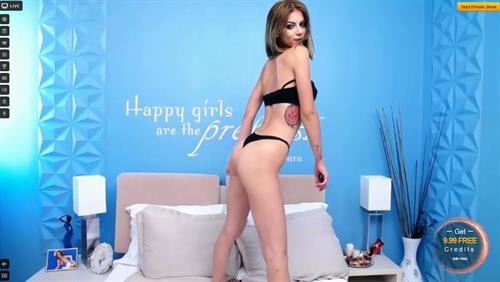 This is not an amateur site though and it is clear from the start. Every aspect is planned, designed and then improved to perfection and nothing at all is improvised or left for chance. Do not expect the women here to just get naked and start dancing for you because they feel like it, they know the power of a good tease.
It's hard to explain, but these babes sure make the most of free chat rooms and you won't be able to resist their temptations for long. If you don't believe us, go online and try chatting with a few of these lovely ladies yourself. Membership on LiveJasmin is free, and the site will even throw in free credits when you register, so take advantage of them and then use them to enjoy some nudity on the house.
---
Sexier.com

Sexier allows its members to enjoy free or almost free nudity by two means. First, there are free pornstar shows every month and they feature a famous adult star in an hour-long sex chat that all members can enjoy for free. The pornstar changes every month, so it never gets boring. The other option is Happy Hour chat rooms. At the highest membership level, Happy Hour chat rooms cost just 0.20 per minute, making them the cheapest group private cams on the internet.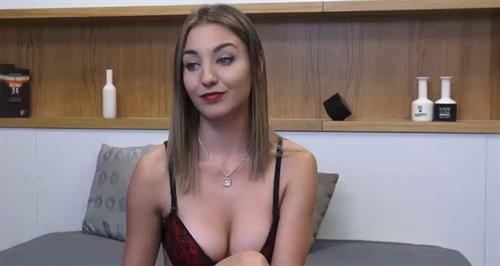 Among the sites where you have to pay to get immediate acceess to live porn, Sexier give us one of the cheapest average rates online. For $2.50 a minute, you can sex chat with most of the girls. Go the the Advanced Search, and sort by price to find girls ready to go private for $1.00 a minute.
---
BongaCams.com

BongaCams is an amateur sex chat community featuring real women. Many of these housewives, coeds and lesbians will strip during free chats, as long as they're tipped. Now this does not mean that all of the public chat rooms on this website feature nudity. Amateurs tend to do what they feel like and so some babes happily take off everything and show off their goods as long as the tips pour in while other play it shy until you book a private session. However, you can go through the chat rooms and quickly find a naked one.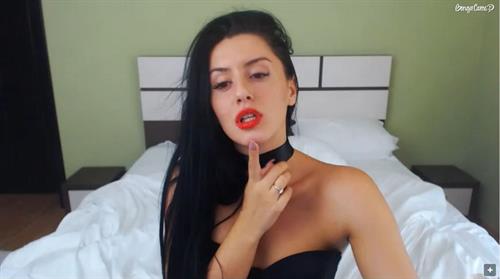 There is no shortage of options and although amateurs are not always trained in complicated sexual act, they certainly compensate with enthusiasm and real orgasms. BongaCams never fails to excite and you really will feel as if you were in some orgy or just chatting with actual people in the horniest dating site ever. To take a girl private, you can expect to pay one of the higher average rates online, at about $5.70 a minute.
---
Cams.com

To view free cam nudity on Cams, it is recommended that you check out the Buzzmode show type. These are the rooms with interactive dildo shows. Like the free sex cam shows on a site like Chaturbate, the cam girls usually strip when they reach a goal. That being said, the cam girls on this site have higher expectations. They don't strip cheap.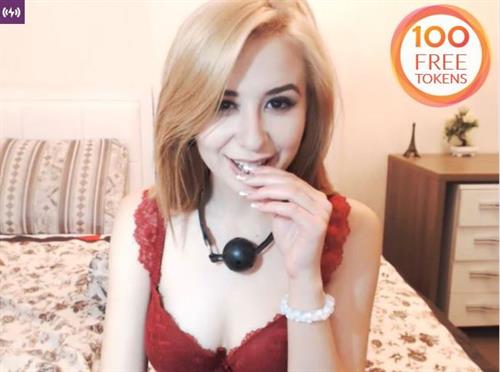 Don't be discouraged though, the camgirl above had a full on free sex show with a tail butt plug and everything. Cams is definitely a site you want to check out. Don't forget that if you are a paying member you can hop right on to the nude chats, to skip the undressing part. Those chats will run you about $3.60 on average.
---
xLoveCam.com

xLoveCam is a European sex cam site featuring European models. There is some nudity in free chat, but it is dependent on the model. You can find models that speak other languages than English. If you want to chat to a model in Spanish, French, or Italian, you can easily find a model that speaks the language. The video quality is good and the selection of models is wide.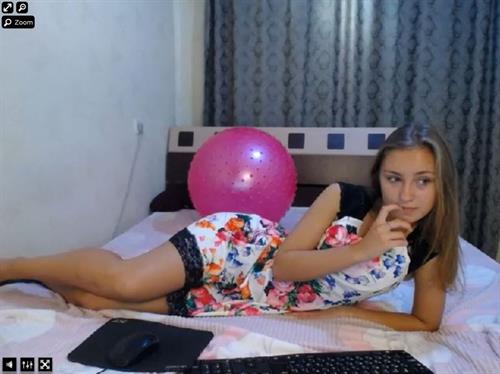 That being said, the vast majority of models are fully clothed and will wait for private sessions to get naked. If you want the full free sex show experience, xLoveCam is not necessarily the best place to start at. But, it does deliver instant access to nudity on Topless Mondays, where most of the girls stay topless for the entire day. Going private with these Euro babes is going to cost you close to $3.00 a minute, on average.
---
Conclusion
Adult webcam users are always looking for sites that give immediate entry to some hardcore and fast action. While many sites promise free sex webcams, most only mean free chats, fully clothed. The sites we've added to this list do truly get you into sexy nude shows in a split-second.
We always like to recommend giving any number of sites a go. But, if we had to select one, it would certainly be CamSoda. No site does it better for quick entrance into fully nude sex shows.