Adult Webcam Sites that Use iDEAL Payment System
last updated
January 12, 2021
iDeal is an online banking solution that first appeared in the Netherlands in 2005. Since then, they have quickly become the most popular online payment system for Dutch people. It is therefore no surprise, that a number of adult cam sites use iDeal as a payment system nowadays. We took a gander and checked on all our favorite adult chat sites to see which you can use.
---
LiveJasmin.com

LiveJasmin is foremost leader in quality and customer satisfaction. As far as we are concerned, the site is near perfect. Expect to find in upwards of 600 cam girls online at any given time. And they are all guaranteed to be broadcasting in at least HD720p. When buying LiveJasmin credits with iDeal, you get up to 9.99 free credits on your first, and then every 5th transaction.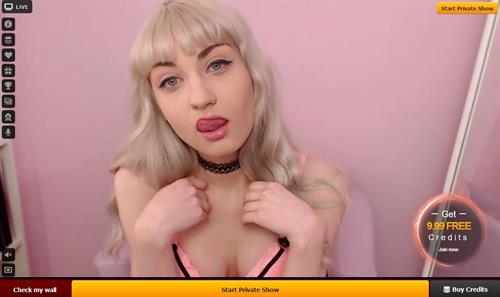 Not only do they have everything, but everything is also neatly organized and easy to find. With so many options for hosts, it's nice to have a site where you easily filter out the results to find the woman of your dreams.
The minimum camera settings that models need on LiveJasmin is 720 HD. Newer cam girls can use lower quality cams, but if they don't upgrade, they will eventually meet the boot. While LiveJasmin has a free chat, you shouldn't expect to see much action there. LiveJasmin is built around the paid private chats model. The ladies will tease and around you in the public chat, but if you want to truly enjoy the show you'll have to invite the babe to give you a private show. To save money, you can check out the VIP Shows and the On Sale chat rooms.
---
Flirt4Free.com

Flirt4Free is our favorite freemium cam site. It has girls stripping naked in the free chat, as well as women who will only get dirty in private. Flirt4Free has a ton of live, huge screen, HD webcam chat rooms. Flirt4Free has more than just live chat rooms, they actually record every show they've ever had. If you find a babe that's hot, but is being boring right now, you can switch to watch a recorded show of hers, on a day when she was more exciting. The VIP package gets you 150 free VOD videos a day.
Finding iDeal on Flirt4Free can be a little bit tricky. On the payment page, you will see the question Want to use a different payment type? Click it and select Epoch. Here, you will see the option to choose iDeal.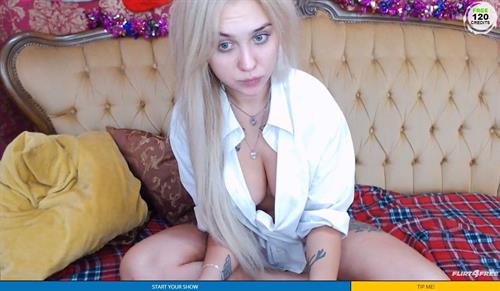 Flirt4Free usually has hundreds of models online, with many of them broadcasting in high definition. As a cam site, Flirt4Free has a very varied experience. They give the girls a lot of control, meaning there's a wide variety in what's happening between rooms. Some girls lounge around butt naked, while others are fully clothed. Flirt4Free has some of the cheapest cams, starting at about $0.50 a minute, as well as the most expensive cams, going at over $12.00 a minute.
Most of the girls have the Strike an offer feature enabled. You can make an offer of how much you are wiling to pay for a predetermined amount of time.
---
MyCams.com

MyCams is a webcam site where everything appears classy, but the girls are secretly filthy. The layout is clean and easy to navigate, looking around, you will be confronted by nothing but babes. There's a ton of categories for you to choose from, with the vast majority of the webcam models going live in glorious 1080 HD. All of the models on the site broadcast at a minimum of 720 HD. New models can use lower quality cams, but they are expected to upgrade quickly to maintain the brand image.
MyCams is a superb site for intimate private chat sessions with sweet and sexy models with a dirty side.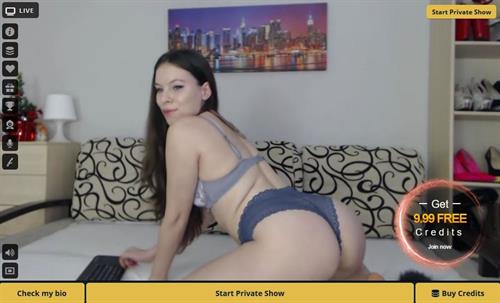 MyCams has an enticing free chat, where the models tease and around. They flaunt their tight young bodies for all to see, but, they don't show the good bits. If you want to see bare ass and titties, you are going to have to get credits and go into a private chat. MyCams actually penalizes the models if they get naked in the public chat, so don't expect to see too much. MyCams has some cheap cam room options, under the tab Sale.
Sadly, you can't claim the 9.99 free credits for verifying your credit card when paying with iDeal. You can still claim the first purchase bonus, and will be rewarded on every 5th purchase.
---
MyDirtyHobby.com

A European sex cam mega-site, MyDirtyHobby is the largest adult social network online. On average, you will find over 100 European webcam models broadcasting live. MyDirtyHobby has absolutely no free chat. There is a set fee for each room and you start paying the moment you click to go in. Since you are already paying, you can already make requests, but don't be under the assumption that this is a private session or that this includes cam 2 cam. Those cost extra.
MyDirtyHobby has more than just live cams, they have a huge collection of kinky uploaded videos and photos. These videos include some very fetish orientated materials including water sports and pegging.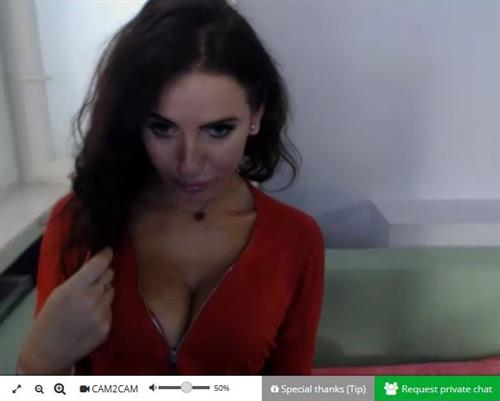 If you are into German anal porn, you've probably heard of Lucy-Cat and Lara-CumKitten. They are both two of MyDirtyHobby's poster girls. They are online pretty much every day. If you dream of talking to a real life porn star, MyDirtyHobby will give you that opportunity. The site features a wide variety of camera qualities and sadly there's no way to really know what to expect until you get into the room. There are SD, HD, and HQ cams. It's hard to say what the difference between HD and HQ is.
When buying with iDeal, you get the same bonuses as you would if you paid with a normal credit card. There are flash sales where you can get 40% extra tokens.
---
xLoveCam.com

xLoveCam is another European webcam site. What truly makes it shine, is that you can filter out to see only rooms with Dutch speaking webcam models. The category isn't the fullest, but at least it's an option. If you are looking at all the girls, there are several hundred online at any given time. Many broadcast in HD, but it doesn't seem like the quality always matches the label. The sites allows nudity in the free chat, but it's not very common. Topless Mondays are your best chance to see some free tits.
iDeal actually offers the best value out of any payment method available on xLoveCam. Buying the largest package, currently valued at €150.00, will get you 8 free VIP videos.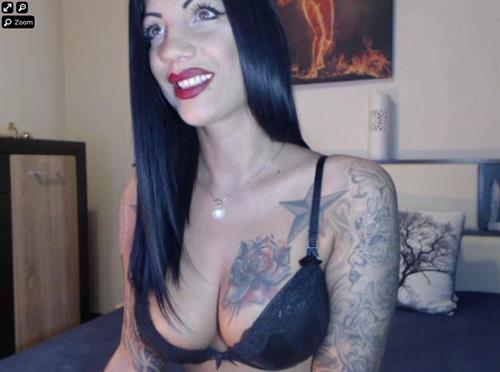 You can set the site itself to Dutch and look at the country flags of the models to see what languages they speak. Most of the models on the site speak English, but as we mentioned earlier, there are opportunities for you to speak in Dutch too. You can even switch the site itself to Dutch so that the navigation itself is easier. All the prices on the site are directly in Euros. It makes calculating the costs of everything much easier when you know exactly what you are paying and you don't need to do any conversion to US dollars.
---
Conclusion
The best webcam site to use iDeal on is LiveJasmin.com. The site features the highest video quality and the hottest babes. It has a rewarding loyalty program that continues to reward you regardless of whether you used a credit card or iDeal. If you are looking for a professional amateur that knows how to tease and how to please, LiveJasmin is the site that will satisfy you darkest desires. The prices are a tad bit higher, but you get unparalleled customer support and the hottest babes on the planet.