11 Cam Sites That Are Way Better For Sex Chat Than Skype Ever Was
last updated
January 03, 2021
From dirty love letters, to phone sex, to Skype, the progression of how we get intimate at long distances has been assisted by advances in technology. When Skype first came along, it was an instant hit. And it took about three seconds for everyone to figure out that this new webcam to webcam connection would be great for virtual sex.
But then, in 2018, Skype announced that nudity falls under its list of inappropriate content, and violations of its terms is grounds for being kicked off the service. Here, we've got the Top 11 Skype sex alternatives for nude and explicit webcam shows.
---
LiveJasmin.com

LiveJasmin offers the biggest upgrade to the sex over Skype experience. The site dominates in the primary attributes that should be appreciated the most when looking for webcam sex. The video streaming quality is first-rate, the girls are phenomenal, the sex shows are affordable, and the processes related to any payments are smooth and secure.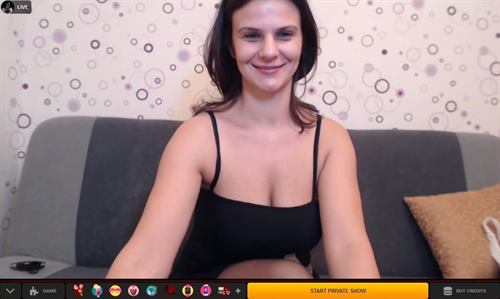 At any time of day, you'll have 1,000+ girls online waiting to be taken into a private chat. For a traditional style Skype chat, the girls in the Amateur category are a perfect place to meet a regular gal. Otherwise, the vast majority of performers are presented as glamorous models broadcasting from studio-like rooms, with each having professionally produced video teasers and photo galleries to peruse. The women of LiveJasmin are the primary reason why the site has become the most visited sex cam site online, and is presently ranked within the Top 50 most highly trafficked sites in the world. Its dominance over other sites like it, is why we've chosen it to be at the top of our list of the best webcam sites for 2019.
The Price sorter can break down the girls by the rate charged for a private session. On average, shows go for $3.60/min, with the cheapest girls going one on one for $1.20 or less. Whether you are accessing the site over a computer or mobile device, activating the cam2cam features costs an additional credit or two, depending on the model.
When registering to the site with just an email sign-up, you'll get 10 free 20-second voyeuristic peeks into on-going private shows. As well, a credit card verification will award you 9.99 Credits to spend how you want. Use them wisely, and you could get up to 10 minutes in a free sex show.
---
CamSoda.com

CamSoda blows the lid off the game. With many of the biggest cam sites having figured out already how to make their customers happy, CamSoda knew it had to change the rules, to make its own space. If you're able to absorb a raucous onslaught of girls explicitly performing in open and free rooms, then get yourself ready for a full on blitz of hardcore action. The site gets you started with its preview galleries showing video peeks of all online performers, all at once. Choose any room, and the girl is most likely already going at it, or about to start to.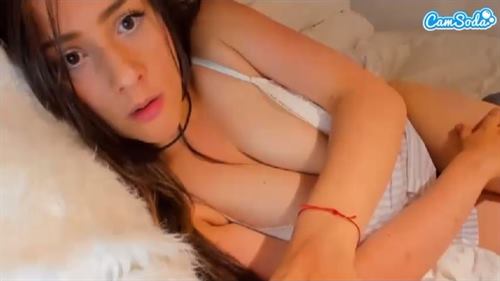 A newer site with a fast growing constituency, there are currently between 400 - 600 girls online at any point throughout the day. The site has no typical category arrangement in place. It uses a tagging system, having the girls choose their own tags. But, with over 20,000 tags assigned, it can be daunting going through them. The best way to search for a girl you like, is by simply scrolling through all the online models.
Here, the girls perform for free, for whoever is watching, working to receive tips. CamSoda is a Freemium site, with the option to request a private show. In the webcam room, there most likely is the option to Go Private, or Schedule a Private. Some may have one, or both of these options turned off. Scheduling a private show lets you select a day, time, and duration to arrange a cozy encounter. For girls ready to go private, expect to see rates around $3.60/min, with the cheapest rooms going for $0.60/min. If the model makes cam2cam and 2-way audio available, it will always be included in the published rate for her private show. The same goes for activating your camera over mobile. The rate you'll see, will include turning on your camera and microphone. And as it stands today, only LiveJasmin and CamSoda enable cam2cam from your mobile device.
Getting the Premium Membership, for $19.95/mo, will enable you to send private messages at no cost, adjust the tipping features, all banner ads will be removed, and it'll include a one-time gift of 200 CamSoda Tokens (valued at $20.00). And be sure to check out the Exclusive Videos area. Here, CamSoda presents its own big-budget porn productions, free to watch for all site visitors.
---
Flirt4Free.com

Flirt4Free is a great tease. The site has figured out how to give you just enough to taste without getting full. Here, you'll find a mix of Premium and Freemium offerings. Of the various explicit show types available, some are free to watch, while others require payment. If only Skype didn't get all prude on us, and instead, create a space for adults, it could have looked like this. A powerful platform with various way to interact, like the Flirt4Free Flirt Phone, individual model Fan Clubs, and a Community area, where members share tips and post recommendations.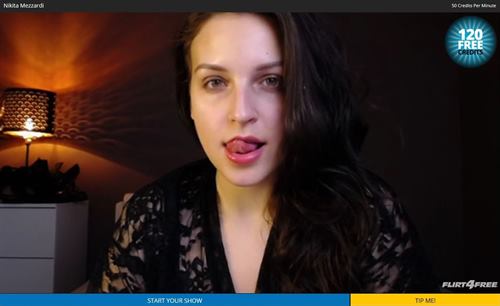 Typically, there are between 400 - 600 girls online. You'll only see the offline girls if you run a search of whatever you're looking for. We mention this, because Flirt4Free does a good job at tagging and categorizing its performers. And, due to there being many fetish-oriented girls operating here, you'll see a ton of results with any popular keyword search you run. The offline profiles are replete with details, free photos, and videos. Save your favorites to be notified when she comes online, or send her a message.
Flirt4Free has some of the cheapest shows online, at $0.50/min. Sorting by Price will order all online girls from the most expensive, starting at $12.00/min, and on down. On average, expect most private shows to go for around $5.00/min. Cam2cam is usually included in the price of a show, but some girls do ask for extra. Joining a model's Fan Club gets discounts on her regular private show rate.
Complete a credit card validation, and be gifted 120 Flirt4Free Credits ($12.00 value). There is a $39.95/mo VIP membership that will grant you access to exclusive live cam feeds, and hundreds of recorded videos each day. Additionally, your interactive experience is upgraded, by: removing advertisements, ability to mute other users in the chat rooms, and 24/7 customer service. Plus, you'll get 150 site credits ($15.00 value) with each month.
---
LivePrivates.com

LivePrivates is another destination for high quality women over first-rate broadcasts. This is a simple to use site that goes easy on the frivolous distractions and heavy of the top-choice women. The girls here were never found on Skype trying to sling their wares to one paying customer at a time. They choose to operate on LivePrivates because they know the site is dedicated to a sophisticated experience in a safe environment.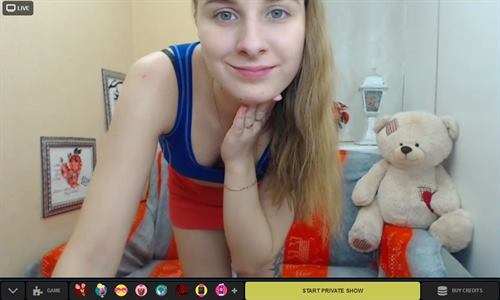 LivePrivates can also boast of having at least 1,000 models online at all times. There are a lot of high-class babes here, but if you'd like to stay more within the range of girls that you might find on Skype, then be sure to check out the 18+ and the Amateurs categories. If you're looking for a more fetish oriented encounter, then check out the Willingness area to find girls into Close-Up, Toys, Roleplay, or Dom and Sub relations, among many others.
Searching by Price will help you find girls who'll go 1on1 for as little at $1.10/min. But, on average, you can expect to pay around $3.40/min. The price you pay for a session will always include the option to cam2cam, but most girls will require an additional fee to activate your microphone. When so, it's an added fraction of her regular room rate.
LivePrivates wants to get you started with a free sample of what the site offers, by gifting you up to 10 free minutes to be used on sex shows, for validating your credit card. If you're not ready to do that, but really want to see what happens during a private show, there are the 10 free 20-second peeks awarded to you by completing an email sign-up. These are strictly voyeuristic looks into an ongoing show.
---
ImLive.com

ImLive comes very close to emulating a Skype-style chat. From the quality of the webcam streaming, to the way the girls present and position themselves, it makes for a great substitute to the Skype experience. And, this is the only site that enables you to set up a private group chat between yourself and two models of your choosing. From within a private show, you can get the girl to accept the addition of another girl that you invite into the chat.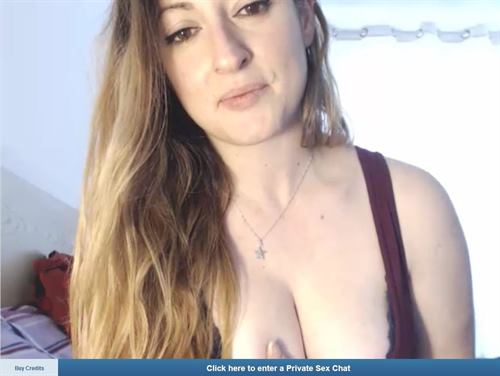 ImLive has been around since the turn of the century. In that time, the site has had over 80,000 girls use its platform. Today, on average, you'll catch between 600 - 800 performers online at any given visit to the site. Start by checking out the Girl Alone category. Then throw the display into the Multi-Viewer mode. This opens a player showing the live action into 6 rooms all at once. Then quickly scroll through all online girls. This feature can be activated in both the free mode, and sex mode.
The first 20 seconds of a private show are free. But the girls knows that too, so she'll be slow going to start. Use this time sensibly to help you decide if you've chosen wisely. During a 1on1 show, expect to pay $2.25/min on average, with the cheapest rooms going for only $1.00/min. Both, turning on your webcam, and microphone, are included in the price of a show. Also, if you're used to using PayPal to send money to girls you've webcammed with on Skype, then you'll appreciate that ImLive is among the cam sites that accept PayPal.
Imlive wants to reward its most loyal members with discounts and gifts. The more active a user you are, the more you advance though the site's multiple membership statuses. Each level positions you for greater benefits and discounts on shows. If you're ever gifted a Treat, you'll know ImLive is showing its appreciation. Treats can be used just like the site's currency, in paying for recorded content, or to start a private show.
---
MyCams.com

MyCams will get you in touch with with a class of babes not normally found slinging their services on Skype. The models camming here are beauties of another order. The majority of the webcams are streaming in high definition. The site layout is convenient and intuitive. And each girl is presented with professionally shot video and photo sets.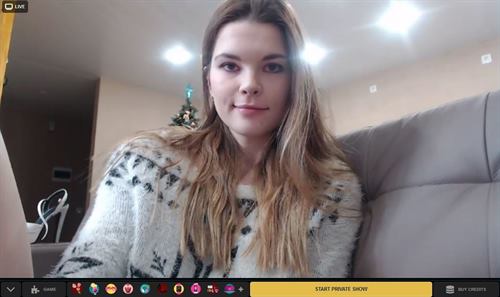 Another mega-site with well over 1,000 plus models actively online through out anytime of the day. The Amateur girls on the site are a good place to start looking around if you want to keep with the standard and style you might be used to from a Skype chat. And when you're ready to upgrade to the A-list model types, then just enter into any room that LivePrivates places at the top of any page, as these are the most popular and well-liked girls on the site.
The site-wide average for a private show will run you $3.60/min. Using the Price search, you can sort out the girls by their room rate, with the cheapest ones doing intimate chats for as little as $1.20/min. To activate your webcam for a c2c session, is your option. There is no added fee to do so. But, turning on your mic will require an additional $1.20, with some girls asking for a bit more.
VIP shows are group shows where you can partake in some xxx action for a little as $0.10 a minute. Taking advantage of this offer is the best way to see how a girl you may like can perform, before you shell out the bigger bucks taking her into a 1-on-1 show.
---
Sexier.com

Sexier is another entry that feels closely like a Skype imitation. The 'box' shaped video player, the webcam quality, and the way the amateur performers put themselves in front of the camera, all come together to make this a near copycat to Skype's presentation. None of this is on purpose. It's just what it is. Sexier keeps costs low by not committing to true HD broadcasts. If you're viewing over a regular sized monitor or over a mobile device, the quality discrepancy is trivial.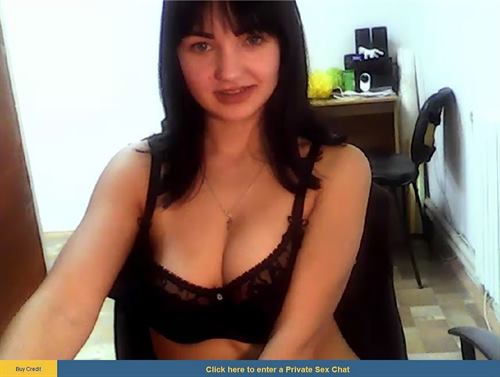 The model selection here is humble. If you're into watching naked and horny housewives, college students, or hardcore fetish performers, then this is your spot. On average, there are some 600+ performers active on the site.
Most girls can be had in private for around $2.50/min. When searching by Price, you'll find girls willing to go one on one for close to $1.00/min. All shows are inclusive of webcam to webcam, and audio to audio communication in the rate paid for a private session.
Track your spending within the Rewards Program and watch your membership status move through four levels, with each offering increasing benefits. In the upper most level, you'll get bonuses added to your every purchase, access to specialty events, and VIP customer support.
---
Chaturbate.com

Chaturbate has the most online amateur performers than any other site. It's the only site that accommodates 4K resolution broadcasts, if the performers are set up for it. And it empowers its girls to build up an online following by being able to link to their mainstream social media platforms. This is a Freemium site where the girls work to attract as many viewers into their room as possible, and then work that room for tips.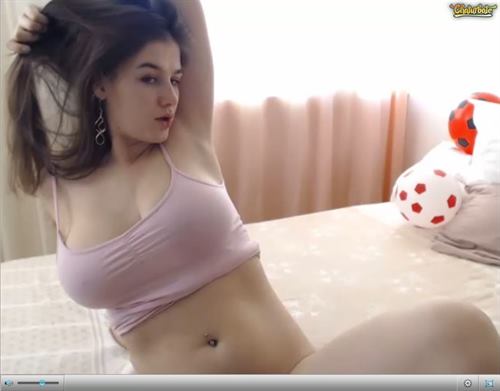 It's not uncommon to log on and find some 2,000+ performer all clamoring for your attention. There is no conventional category list in place, only a tagging system to sort through the girls, if you must. We just recommend scanning through all the rooms, as the thumbnail gallery layout actively refreshes with photo snapshots of what's currently happening in every room.
The option to go private is there, and many of the less popular, or newer girls, will jump to the call. But, if you go after the top performers on the site, they may reject your request. Or, if they're up for it, they'll want an initial payment. With that in mind, private sessions average $3.30/min, with the lowest priced rooms asking for $0.60/min. Chaturbate could be the adult webcam site that is most similar to the Skype sex experience, if only it were easier to activate your own webcam. For a cam2cam session, you need to make yourself a broadcaster, and then invite the girl into your room with a password. Other that this hurdle, everything else is set up to move fast and provide immediate access to cam girl sex shows.
There's a one-time free bonus of 200 Tokens (valued at $20.99) with an upgrade to a Premium Chaturbate account. In this status, you'll gain a clean, ad-free interface, custom chat font and color options, and free private messaging. The upgrade is a recurring $19.95/mo.
---
MyFreeCams.com

MyFreeCams is another goldmine of amateur babes camming from some corner somewhere. This is another of the Freemium range of sites that allow the girls to do whatever they want in their rooms to entertain their viewers. The site itself allows you to manipulate just about every element you interface with. Site settings let you adjust, resize, and hide nearly all user functions and elements on the site. If you like a lot of features, you'll really enjoy this Skype substitute.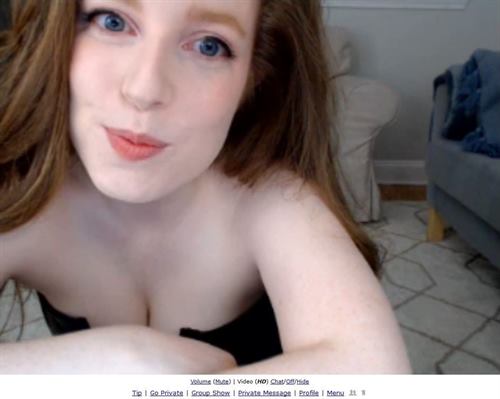 There are always over 1,000 girls in their cam rooms. When sorting them by their geographical region, you see that MyFreeCams is home to the most American webcam girls online. There are no set categories, but the search function is superb. It looks at model names, topics, tags, and news feeds. If there is a girl out there, and she's into what you're into, you'll find her.
There is a set price of $6.00/min for private chat with any performer on MyFreeCams. An 'exclusive' private chat, for $8.00/min, will close off the option for other members to spy into your private show. And if you want to be the voyeur, it's $2.00/min to spy into an ongoing private show. Cam2cam availability is dependent on the performer. If available, she may ask for a one-time tip to activate it.
The best twenty bucks you'll ever spend. $19.99 is the cheapest buy-in on MyFreeCams. Once you make your first purchase you'll be upgraded to the Premium status for a lifetime. Where other sites will revert you back to a basic status once you've brought your account back to zero, this site keeps you in the upgraded status forever. Premium members can chat in the open rooms, send private messages to performers, as well as to other members seen in a model's chat room, and be able to set up your own chat room, if you're so inclined.
---
BongaCams.com

BongaCams is another free option to Skype-like sex. Here's another site with a flurry of chat room features, search tools, and display settings that are super conducive to streamlining the camming experience. This is a Freemium service where the girls are at their own discretion with how to use their cam rooms. Top models are typically performing for hundreds of viewers, working it for tips.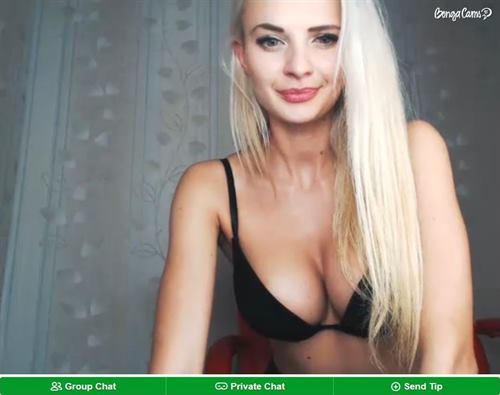 There are usually some 700+ models online at all times throughout the day, with most from from Europe and Russia. The category offerings to choose from are extensive, and the search parameters cover all essential attributes. Each cam room has a list of tags for all actions and fetish acts a model will perform. Find a tag you like, and it'll take you to all models tagged as such.
All private chat at BongaCams has a set price. A 1-on-1 show comes in at $5.00/min. To secure a girl for your eyes only, eliminating the option for other users to spy into her performance, will cost near $8.50/min. The price paid for a show does include the option to turn on your webcam and microphone for her to hear and see you.
BongaCams has so many promotions for its members, that the 'promotions' have their own page. Purchase any BongaCams Tokens package, spend them all within 7 days, and be awarded with up to 100 bonus tokens. Be gifted up to 100 bonus Tokens when purchasing Tokens on a mobile device. Refer a friend, and get 50% of your friend's first purchase. And, every day, the top 5 users are rewarded with more prize Tokens.
---
Streamate.com

Streamate completes our list of sites making a good stand-in for Skype sex. This site is an oldie, but a goodie. And it covers all the bases one would come to expect from a top-tier cam site. There's a standard category and tagging system in place. Models have free video and photo album teasers to browse. The chat room room interface employs simple and easy to use functionality. And of course, most rooms have the option to set the streaming to broadcast at the HD resolution standard.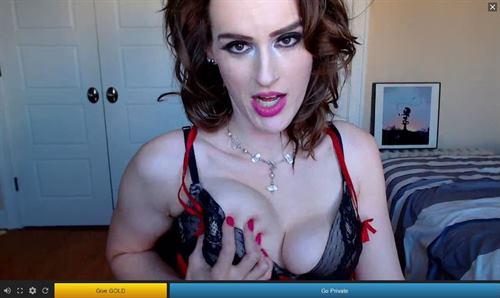 Usually, there are at least 500 models actively online. Use the Region menu to find girls from any specific geographic area. The categories available will help you find all the standard model types, or performance acts one could expect to see on a mainstream webcam site. Also, in each cam room, there's a tagging system that allows members to add tags to the model.
At Streamate, there are no packages of site currency to purchase before you chat. You only need to establish a payment method, and then as you chat, the time you've consumed is what you're charged for at the end of the day. The average rate for a private show is $3.00/min, and the cheapest you'll find can be had for $1.00/min. The site uses a Daily Spending Limit for members. When you've reached this limit, any webcam session you're in, will end. To raise you spending limit, you'll need to contact the Live Support, or send an email with the request.
The only real deals on the site are the Gold Rooms, which are group shows at discounted prices. And paying attention to the Calendar, will keep you informed of all upcoming special engagements of pornstar performances.
---
Conclusion
With adult webcam sites, you gain the discreetness and security that was lacking on the Skype platform. If you've ever used Skype, Facetime, WhatsApp, or Viber to video chat with a girl, then you know there was never any process in place to protect you from being taken advantage of. Whether the service you paid for never got you the return you were promised, or if you had complaints about video quality or performance value, there was no one to turn to file a complaint, or a request for a refund.
With official cam sites, you have a whole department of trusted customer service agents ready to process any request, technical or monetary, you may have. These sites are a service. A service for customers wanting to engage in a webcam interaction. The sites purpose is known. It's made clear to you. And when you interact with these sites, they want to make sure you're getting what you expect from them.
These sites all have measures of protection in place, and do their best to make sure their performers adhere to the rules and standards they implement. The mainstream news is ripe with stories of users of Skype getting scammed by webcam girls. For years, cases of blackmail have been reported. With Skype, you never knew if the girl on the other end had nefarious motives. Was she recording you? Was there some trap at play? On all the sites we've presented here, there should never be a worry that the girl you're chatting with in a webcam to webcam session has any other intention than that of comforting and entertaining you.
How to decide?
Overall, any one of these sites is going to deliver. Though, depending on your own particular needs and wants, any one site may be better for you than another. Though we always like to promote the notion that it's advantageous for any user to keep multiple accounts at any number of sites, we do realize that most folks would be content with just one, for budgetary and/or convenience sake.
Though we've placed LiveJasmin in the top spot, we would easily place CamSoda above all others if we placed more value on free shows with wild amateur girls, over the premium services with polished models, that LiveJasmin delivers. CamSoda is so damn fun to visit. It's loud and rowdy, and the performers there are uninhibited and outrageous in their public chat rooms. Getting the girl you want to go private with you on your schedule might be tough, but with some patience on your part, you should be able to make it work.
If our concern was cheap private session, we would definitely go with ImLive. The site has a bunch of cool chicks doing totally affordable shows. And, we also dig on the feeling that the whole interface, down to the default screen size, gets really close to looking like a Skype screen.
But, if we had one last night on earth, we would have to go with LiveJasmin. This is the site everyone has to try at least once. There is just a different class of performer here. The webcam quality is outstanding. And, LiveJasmin guarantees that when you activate your webcam, the model will see you.