ScoresLive Has Some of the Best Chat Rooms You'll Ever See
Last updated
June 01, 2018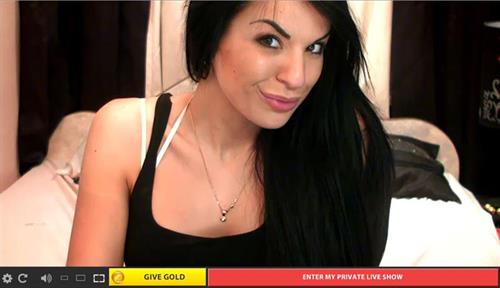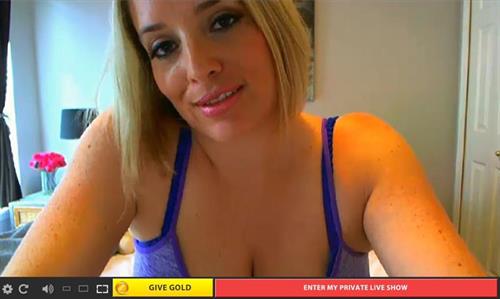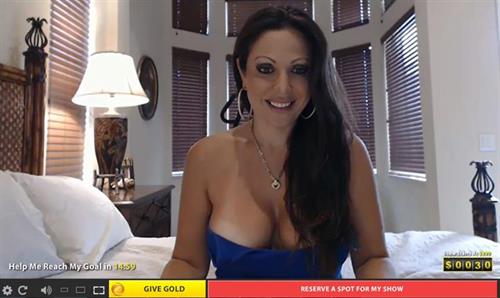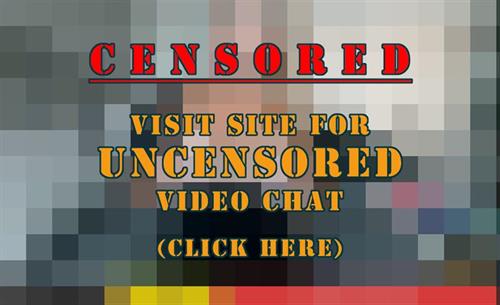 ScoresLive is no longer an independent cam site. It seems that they have recently sold out and are now just another copy of ImLive.com. Since that is the case, we would rather direct you directly to the ImLive. You can check out ImLive's review here.
If you get excited about premium live sex shows and are looking for a safe bet, give ScoresLive.com a try and you will likely be more than pleased. This is not the biggest adult webcam service in the world nor is it the cheapest, but it excels in streaming, quality of porn shows and the level of camgirls. Read this ScoresLive review to learn more about this website and see how it manages to deliver some of the best sex shows online.
ScoresLive Prices
As mentioned above, Scores Live is not a cheap adult webcam site, but from a random sample we made, it is not notably expensive either. The web cam models here really seem to be setting their own individual prices at random, and it is surprisingly difficult to predict who will charge what, so just make sure you know how much you're paying before the show starts. Once the camgirl starts stripping on your screen, you won't be able to think straight.
Public Chat Rooms – Free
1 on 1 Nude Chats - $3
Best Webcam Promotions

New Members Get $10 worth of Free Credits and 3 Days of Free VIP Membership

Available Credit Packages
(Note that the more you purchase, the less each credit will cost you)
250 Credits for $24.95
500 Credits for $49.95
800 Credits for $74.95
1,100 Credits for $99.95
1,700 Credits for $149.95
Membership Costs

Basic Membership – Free
VIP Membership - $19.95 for 30 Days or $199.95 per Year
Payment Options

This adult webcam site only accepts Visa, MasterCard and Discover
Membership Options on ScoresLive.com
There are two types of memberships worth mentioning on this adult chat community and we will sum up their details right here.
Basic Membership

Browse models' profile pages
Join private and group shows
Unlimited free chatting
Mange a Favorite List
Receive Alerts

VIP Membership

Enjoy all of the benefits given to basic members
Get 10% bonus whenever purchasing credit
Receive a VIP Badge that will mark you on chat rooms, so you get more attention from camgirls
Free access to the video library
Free Voyeur View
Free pornstar shows
Send messages to camgirls, with no cost whatsoever
Available Features on Scores Live
A small but reasonable selection of models, all premium-quality
Different types of live sex shows including free chats, naked group shows, 1 on 1 and fetish chats
Favorite List is a simple, fun way of tracking cam models that you especially enjoyed
Alerts are available to notify users when their favorite camgirls are online
User Ratings allow members to judge the performance of the live camgirls
Cam 2 Cam is offered with all free webcam chats
Audio, including 2 way Audio
High Definition sex shows
A huge high-definition and standard video library featuring over 70,000 vids
Voyeur View is available
Special pornstar events are just incredible and they feature some of the most famous women in the adult industry
Users can send messages to hosts, and receive answers of course
ScoresLive's Pros and Cons
Pros
The quality of ScoresLive certainly marks it as an exceptional specimen of XXXCam excellence. We love the pornstar events, the numerous features and the attention to details which seems to guarantee that any guy that walks through the door, well, cyber door, is treated like a king. There are not low-quality camgirls and no waste of time and the shows are simply splendid.
Cons
It's hard to find very cheap sex chats and it is annoying that regular members can pay a lot for private shows and still be denied of some basic things such as seeing the pornstar shows for free (a privilege reserved for VIPs).
Editor's Impression of ScoresLive.com
We think we already made it clear in this ScoresLive review that this is a high-end style website and this was made clear from the moment we've entered the Home Page. The designers of this portal did an excellent job in making it look like some dark men club, but not even remotely sleazy. This looks like the kind of place where a guy can sit, have a drink and then also get blowjob from a classy, sexy babe. This is the best webcam site for guys that want to have fun with no compromises, and that don't mind upgrading their membership to get access to all the additional benefits.
The site doesn't have all that many live cam girls, which is important to mention. If you enjoy searching through an endless database of models like you'll find on LiveJamsin or MyFreeCams, this is probably not the ideal choice for your needs. However, with 50 or so live chat rooms open 24/7, there are still quite a few babes that you can choose from and they are all, and we do mean all, stunning. The site states that it has amateurs and pornstars, but the quality of women hints that even the amateur camgirls are not really inexperienced. These hotties are trained, skilled and really the cream of the crop, and it is definitely not a standard amateur site where you need to go through 100 chicks to get to one that is actually attractive. All the women on ScoresLive are attractive, and if you think we're exaggerating, go online and check them out.
You don't need to be especially sharp to notice that ScoresLive wants members to upgrade their membership. It is almost ridiculous how many benefits VIP members get, ad while the monthly cost is not particularly cheap, this is one of the upgrades that actually provides users with added benefits, not just prestige. VIP members get crazy extras and are really treated to many freebees. It is almost annoying for regular members who can end up spending a lot of cash watching private shows and then still be denied of the free extras.
The site is easy to navigate through and we enjoyed browsing the profile pages, even of women that were not online. The photo, the videos and any other feature that we checked when we wrote this ScoresLive review demonstrated that this is a well-made and well-planned site that is determined to provide a magnificent cybersex experience.
One feature that is definitely worth mentioning in this ScoresLive review is Voyeur View. This is basically spy webcams, which doesn't sound all that fancy, but in this case it works well and almost all camgirl offer it. This is an ideal choice for guys who just want to watch, or for those that want to jump straight into the action and skip the flirtations (not that we recommend you skip the intro, it's a lot of fun, but to each his own). If you have chosen the VIP membership Voyeur View will be completely free which is really amazing. We don't know of any other website that allows members to enjoy this sexy option on the house with no limitations. In fact, if you happen to be hooked on voyeur, you may consider to upgrade, just to save some cash.
The porn star shows are also unbelievable and this site manages to bring some of the hottest and wildest women in the adult industry to perform live on cam. These special events usually turn into crazy sex parties and while you won't get any privacy with the famous pornstar, for many men being so close to these horny celebrities still is kind of a dream come true. Keep in mind though that only VIP members get to enjoy these pornstar shows for free, and in fact this is one of the best reasons you have to upgrade.
We've chatted with several camgirls both in free chat and private rooms and noticed again that the women here just understand how to tease, and later on please. The only thing we found inconvenient was the fact that we couldn't search for models according to the price they charged, which meant that we always risked running into an expensive babe and only finding out her fee after we were all worked up. For other purposes though the site's search tool worked quite well and it is easy to look for a specific type of model. We do recommend you don't get too specific because with just 50 or 60 live models, narrowing down your search too much could leave you empty handed.
We've had a really great time on ScoresLive.com and we believe it is safe to say that most guys will feel the same. This is not a large community packed with thousands of live camgirls and millions of users. It is a prestige webcam arena that delivers the hottest women imaginable to guys that can appreciate them. If you don't mind paying a bit above average and are not intimidated by the monthly VIP upgrade fee, then this is definitely a site that will give you your money's worth and the webcam models you will find here will make sure that once you join a show or two, you will never be interested in anything else.