The Complete List of Adult Cam Sites: Unmasking the Big Brands
last updated
January 06, 2021
After countless hours of research (over a month in data compilation), we are proud to bring you - our readers - an elaborate and complete list of cam sites, from the biggest brands to the smallest adult webcam sites.
Now, this list is special:
How so?
Well, we did what nobody else attempted so far:
We listed all the active websites, and then found which big webcam site is actually behind each site.
Most of the sites listed below are "Whitelabel Sites", also known as "Co-Brands".
And by the way, if you're looking for a clean list of cam sites (only the popular ones) simply click this button:
What are Whitelabel Sites?
According to Wikipedia, Whitelabels are a "product or service produced by one company (the producer) that other companies (the marketers) rebrand to make it appear as if they had made it."
So... People just take an existing and famous product, stick their logo on it, change the website's colors, and call it their own.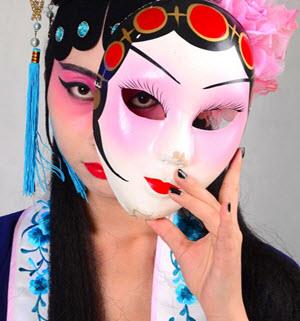 Why would anyone do that?
The answer is simple, but it requires a short explanation about the advertising methods used behind the scenes of the adult webcam industry.
So, here goes:
Most of the biggest webcam brands have an affiliate program.
An Affiliate Program is a marketing method used by a brand to encourage webmasters to promote that brand.
A webcam brand like LiveJasmin, can be promoted by anyone who has a website (more details here).
One of the promotion methods, is to create a Whitelabel.
For example, this is a whitelabel for LiveJasmin: WebcamVideoSex.com
It's all perfectly above board, and both sides have a vested interest in this strategy.
Benefits of a Whitelabel Cam Site
So, for the webmaster (or affiliate), there are a couple of benefits from this method:
All the business aspects are taken care of by the established webcam brand, the webmasters only take care of adverising and hosting their own domains.
The webmasters receive a hefty commission for recruiting paying members.
For the brand, it's a fight for territory, or to be more accurate - for market share.
All the popular brands are competing for affiliates by offering as high a commission as possible, just to grab that extra customer (for whom they also compete, on another level).
Much like a flower tempts a bee to pollinate it, if a big webcam brand can tempt an affiliate to promote it and the webmaster has good online marketing skills, it's a bonanza of new cam site members for that webcam brand.
Streamate alone has over 700 active whitelabels!
So Why Should You Care?
Simple:
Webmasters are simple folks in most cases.
They come and go, domains get neglected and abandoned, and if a whitelabel site closes down you have absolutely nobody to contact.
Well, you can write, but don't expect a reply.
Imagine that you just invested in a credit package and the affiliate closed shop the next day?
The solution?
Avoid whitelabels, they offer nothing of value.
Only pay for adult webcam chat on the biggest brands.
These guys are serious, responsible, and they've been providing great service for years.
How to Distinguish a Whitelabel Cam Site from Big Webcam Brand?
We did all the leg work, the heavy lifting, the research, the googling, the reviewing -- call it what you will...
We busted our asses on this project!
And now, we're proud to present the full list of cam sites, unmasking the adult webcam brand hiding behind each of them.
You won't find this exclusive coverage anywhere else.
Brace yourself, this list is over 2,000 sites long, and we will keep updating it over time.
Simply use the search bar to find any site you would like to check.
For each site, you will find out if:
This site is an established brand, or a Whitelabel operated by a trusted company, in which case it's safe to use.
It's a small whitelabel, in which case we recommend you to sign up to the popular webcam site behind it.
How to promote the big brand yourself, in case you're interested to make some money online.
Important to note:
Sometimes, the Whitelabel site doesn't look exactly the same as the big brand, but rest assured that it is.
At some point, you will reach the similar webcam model gallery on the Whitelabel and you will see that it's exactly the same.
Our Research Method
We searched for webcam sites online.
We reviewed:
All the big search engines, using hundreds of different search terms
Multiple external services that provide information about websites operating online
Endless adult cam site directories
After that we started by comparing each site to a familiar big brand.
The result of all this tedious work is laid out for your convenience in the elaborate table above.
You're welcome! :)
What's Next?
As we explained above, the nature of these websites is dynamic, they come and go.
So contact us if you found an error - we'll fix it.
And now it's up to you:
Which adult cam site would you prefer to join?