Sexy Russian Webcam Models on the Best Live Chat Sites
last updated
January 10, 2021

Russian webcam girls are not only trending, they're hot and in high demand! Of the many notable live chat sites we've reviewed, these are the ones we believe offer the best Russian cam chat experience. Read for tips and tricks to help guide you in finding the Russian babes.
---
MyCams.com

Enter MyCams.com and immediately there is an aura to this site, which makes users feel at ease and welcome. MyCams is a no-frills live chat site, which features the very best in high definition cameras; members of this prestigious club surely enjoy the best premium sex cams service. As far as the Russian live chat rooms are concerned, you're going to want to check out the MyCams soviet talent.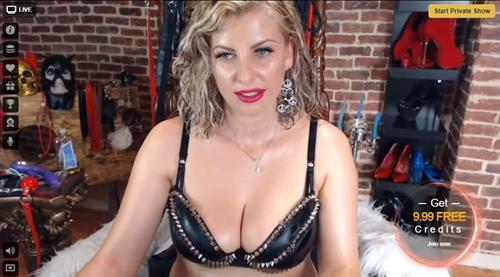 Simple instructions for finding Russian cam babes on MyCams.com:
There are essentially 2 ways to filter for Russian webcam women. Using the key word search bar, or changing the site language.
Use the search box to look for Russian. This reorganizes the main gallery to show Russian webcam models first.
Confirm that a model is Russian, by entering her chat room and checking out her personal profile.
If she's a true Russki, she would most likely include Russian under languages spoken.
Although changing the site language to Russian is an option, none of our research team actually speaks Russian, and therefore were not able to make sense of the site, in any language other than English. At the end of the day, we were more than satiated with the results for Russian cam babes, by just using the manual search tool. MyCams features a simple sign up, where members score bonus Credits on their 1st purchase, and then again after every 5th Credit purchase.
---
ImLive.com

ImLive is always tons of fun. Afterall, aside from being a site packed with user features, it also houses among the finest cam models in the porn universe. With its attractive rewards program, paying members are inevitably rewarded with bigger benefits, as well as user-friendly discounts. With a fair mix of video camera streams, ImLive plays as well on desktop as it does on mobile. While there isn't a specific tag to filter down for Russian webcam girls per say, there are a few tricks we have up our sleeves. Tips to help set you all on the right search path.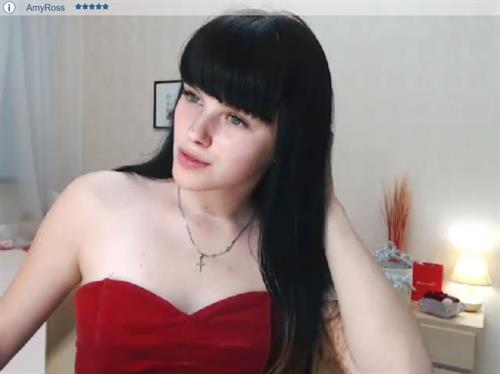 Look for Russian cam babes on ImLive.com like this:
From the homepage, use the Advanced Search to refine your search parameters. Click, and then select the sub-category Languages.
Note, that the default selected language is English, put a check mark in the Russian language box, which should help narrow down the field.
Click Search to continue, this redirects you back to the main ImLive browsing gallery. Start your Russian cam chat adventures.
Take some time to scroll through the results. You're at liberty to visit any model who is available for Free Video Chat, and if she's worth it, take the deserving performer into a paid for private sex show. Another way to trace these Russki chat hosts, is by using the key word search, and simply typing Russian. Results returned are not necessarily of online models, but rather those registered and have the word 'Russian' listed within their own model profiles.
---
CamSoda.com

CamSoda is your best chance for watching Russian girls is fully nude and explicit performances for free. The sites plays host to girls from all over the world, so you'll have to use your Ruski-Radar to locate the girls from the motherland. The performers on CamSoda have full control to do what they want during their camera time. As such, most girls are working for tips from the crowds. They may set a 'tip goal' to be reached to start their sex show, or they may just go straight into a performance, and rely on their free guests to tip out of appreciation.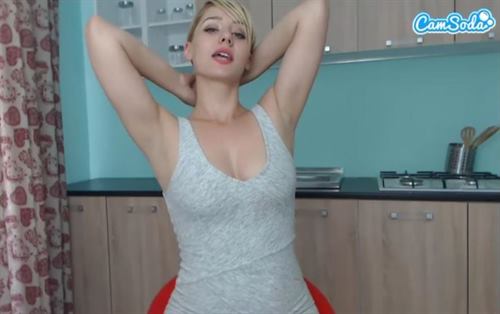 Find and Follow the Russian Chicks on CamSoda.com
A Keyword search with Russian, or Russia looks at the tags a model tagged herself with.
Not all models publish their location, so look at languages spoken in individual profiles, to find Russian.
Keep an eye out for girls from the former Soviet Bloc, like: Urkranian and Belkarusian women.
When you find a Russian girl you like, and invite her into for a private performance, she can decide to accept or decline the request. At CamSoda, a girl may be doing so well for herself making tips from many viewers, that she won't want to leave her free chat room to enter into a private show with just one member. As this can often be the case, you'll only have to add her to your list of models you follow/favorite, and check back in on her at another time. Or, if she makes the options available, you can Schedule a Private with her by selecting a date, hour, and duration, and submitting the request.
---
Cams.com

This esteemed live chat site should need little to no introduction as Cams.com is hardly new to the video chat scene. Paying members on Cams have the options for either live sex chat, or are granted access to an extensive library of Recorded Shows. A popular site feature worth noting, is the option to join Fan Clubs. Most models offer this pay-per-month service, and Fans cash in with discounts, sometimes as much as 70% off the private show rate. When it comes to finding the Russian webcam models, this site allows for users to filter down by region, which ups the ante for Russian cam chat success.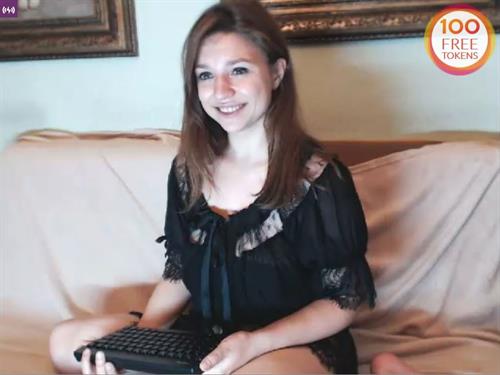 Search out Russian cam chat with ease on Cams.com:
From the Cams.com homepage, click the drop down menu labelled Region, and then select Russia.
This will reorder the main display so that Russian webcam models are displayed on the page first.
Russian models are denoted with their country flag, on their profile picture.
For a different approach to finding soviet sex cam stars, try using the live sex cams Advanced Search tools. Select from the Gender list the appropriate sex you're after and in the Status category choose Online. Scroll further down to Language, and choose Russian. We also recommend choosing English as well, it can't hurt. End off by clicking Search, which directs you to the exact pages, loaded with sexy Russian webcam babes. There is also an option to do a manual type search, where using the key word 'Russian' yields good results.
---
BongaCams.com

Besides a quirky name, this live chat site is filled with performing cam delights from across the sex loving universe. A friendly mix of tip driven open shows and upmarket exclusive private performances, makes this a popular website for live chat enthusiasts. With cam babes from all over the planet, it's no surprise that BongaCams just happens to be a fantastic gold mine for Russian cam chat. Whether it's the Moskvich babes you seek or a cam girl from the region of Kazan, this fun filled site is the place for finding Russian webcam models.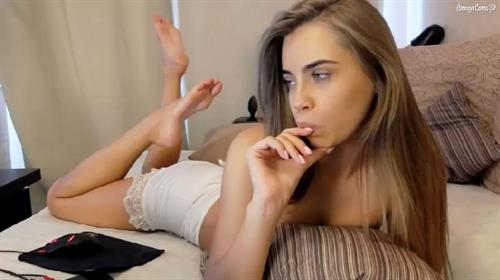 How to locate Russian webcam babes on BongaCams.com:
Start by clicking the Search located in the main top navigation bar, select Female and White/Caucasian, to end off click Search (bottom).
The above step sorts out the display of the main viewing gallery, which will help in finding Russian cam girls.
Click any model's thumbnail, wait for the room to open and then scroll down through to her profile.
Russian webcam babes can be identified by checking the model's listed language.
While still in the model's room, and when you wish to exit, click Next Model to move to the next available chat host. Though this search process might seem a little cumbersome, it is in fact, the best way to locate the many registered, online and available Russian cam babes. The alternate is to set the site language to Russian. Now, although this obviously changes the site's language from English, it does return the main page filled with Russian webcam babes.
---
Streamate.com

This friendly and appealing live cam site is another legend in the net's virtual webcam land. Here, there is no need for 'Credits' or 'Tokens' as the creators of Streamate have kept things super simple and super easy. Your preferred method of payment is kept on file, (under lock and key) and you are charged direct, for only the exact amount of time you spend in the paid for performances. A balance of both SD & HD cam feeds, pleases the fans, and continues to attract new members. Streamate seems to be another treasure trove for hot Russian live video chat.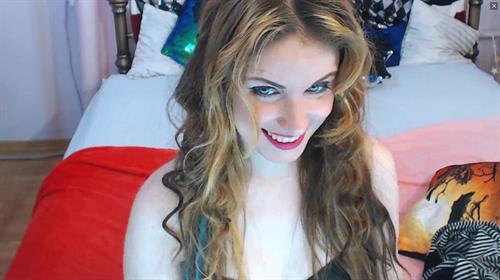 Filter for Russian Cam Girls by region on Streamate.com:
Using the drop down Region menu, top of the Streamate start page, select Central/Eastern Europe.
Making this region change, reshuffles the main model display to have Russian cam babes featured on top.
Scroll through the results, and note that Russian webcam models are represented by the letters 'RU' in their profile thumbnails.
The other way to discover coveted Russian live webcam chat, is to use the manual word search bar. Again, using the keyword 'Russian' is bound to give you good search results. As the model chat rooms on Streamate are all clearly labelled, you can easily focus on only those Russki babes, who only feature HD in their cam rooms. The Gold Shows (group shows) can work out dirt cheap, and offer a shared experience in watching sexy Russian babes, misbehaving on cam.
---
Our Top Pick for Watching the Best Russian Webcam Models in 2020
We have surveyed the live sex cams scene, and as a collective decided on the above sites for watching Russian webcam babes get down!
Though all of the above mentioned sites have their own slew of benefits, and all offer fair chance at live Russian video chat, there can be only 1.
As far as our first place is concerned, and after healthy deliberation, MyCams.com gets the nod and takes 1st prize. This premium sex cam site, which features the very best in camera quality, also happens to have a fine collection of Eastern European models, including Russian cam babes. With straightforward site navigation, users get to spend more time doing that which they love the most, which is watching sexy Russki women perform.