Get a Webcam Modeling Job and Make Money on Webcam
last updated
January 18, 2021
As the tech world advances it has become easier and easier to make money in unconventional means. Many women, and men have, found out that they can make money on webcam, and not just a small amount either. How much do cam girls earn? Enough to turn camming online into a full time profession. But you might ask yourself, how does one start a webcam job? Well, there isn't much of a requirement for most sites, all you need is a webcam and an internet connection.
Our top recommendation is Chaturbate.com.

We've put together a short review of the best adult cam site where models are making money for performing in entertaining cam shows. With the sites ranked below, we've included some useful tips and tricks to maximize your earnings for your performance.
Top 4 Best Webcam Sites to Make Money On
These are the best webcam sites to make money on. They have the biggest user bases and their models consistently make the best tips. We've included how much camgirls earn as a percentage of the tips received, and provided you a bit of information about their payment methods. You can click on the site names to skip down to a review of each site.
| | | | | | | | |
| --- | --- | --- | --- | --- | --- | --- | --- |
| Sites | How much do cam girls earn? | Nudity allowed in free chat? | Payment schedule | Minimum to payout | Payment method | Taxes | Privacy |
| Chaturbate | 62% commission | Yes | Twice a month | $50 | Check, Direct Deposit, Paxum, or FirstChoice Pay | Provide a 1099 form | Block users by country/state |
| LiveJasmin | 30-60% commission +20% if you referred the user | Not allowed | Twice a month | $100 | Check, Paxum, FirstChoice Pay, or ePayService. | Consult with your bookkeeper | Block users from home state and guests from up to 3 countries |
| CamSoda | 50-55% commission | Yes | Weekly | $20 or $500 | Direct Deposit, Check, and Paxum ($20) or Wire transfer ($500) | Handle your own W9 and 1099 MISC tax forms | Block any state or country |
| MyDirtyHobby | 50% commission +25% of uploaded videos | No free chat | Once a month | €50.00 | Wire transfer, check, Paxum, and FirstChoice Pay | MyDirtyHobby is authorized to issue invoices in your name for VAT purposes | No geoblocking features |
---
Chaturbate

Chaturbate is a relatively new adult cam site that has quickly exploded into the top ranks. At any given time of day you can see hundreds if not thousands of cam models online, be it men, women or transgenders. But don't worry about the competition, there's even more users than models. The most popular rooms on Chaturbate will often have over 12,000 users watching. Not every room is that crowded, but that isn't always a bad thing.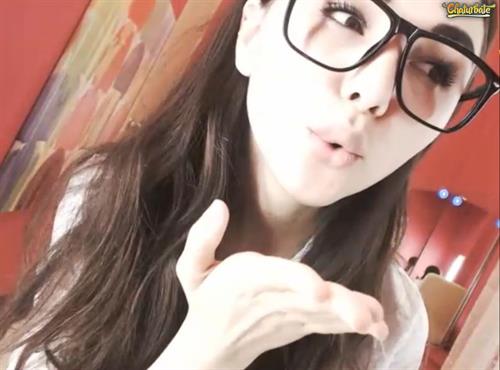 On Chaturbate, you can choose if you want a webcam modeling job focused on private cam shows or a webcam modeling job focused on free chats. If you plan on going with the free videochat route, we suggest buying a Lovense toy, it is the most popular interactive dildo currently available, it will vibrate and give you pleasure for every tip received. These toys will make you truly consider how much cam girls have the potential to earn.
If you plan on going the private sessions route, consider your thoughts on cam to cam session. Cam2cam would mean you watch the person watching you, often with the microphone enabled. This can be a turn on for some girls, but not others. Chaturbate is the only site that really gives you an option here, all others automatically include cam to cam in private chats.
You don't have to get naked on Chaturbate, but it is advised if you intend to make money on webcam. We have seen women singing and dancing while clothed to varying degrees of success.
---
LiveJasmin

The leader in private chats, LiveJasmin has been around for a long time. It is a adult cam site which expects top quality from its models. To be a camgirl on LiveJasmin, you need a camera with a minimum quality of 720, though 1080 is highly recommended. On this site, you can expect to see far fewer visitors per room than on Chaturbate, this is because there is no nudity in the free chat.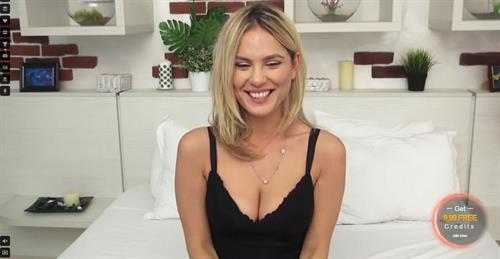 No nudity in free chat?
That's right, you can be penalized for showing nudity in the public chat rooms. The goal on LiveJasmin is to entice users by provocative action and to draw them into private sessions. During private sessions you will have to perform whatever thing it is you agreed to perform. You can easily tell users what are down for by tagging yourself under different categories or by sending it as a message to users.
As a hostess, you are obligated to please the customer, you will have to complete whatever task it is you agreed to. Don't worry, if he asks for something completely unreasonable, you are still allowed to turn him down. Not every girl on LiveJasmin does anal.
At the end of the day, LiveJasmin is a great site because nobody gets a free show.
---
CamSoda

Another "free" site, CamSoda follows Chaturbate's business model. Many cam girls strip naked in the public chat and perform sex acts for all to see. But these girls don't just randomly strip, they set goals and perform them when they are reached. The biggest difference between the two sites is that as a newer site, CamSoda has less models and less users.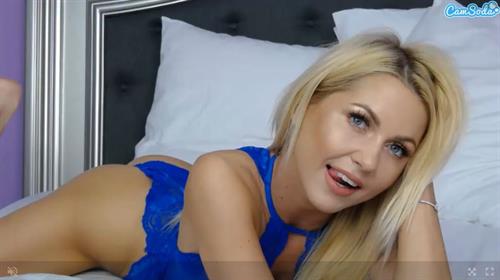 What does that mean to you?
You have less competition in terms of number of models but also less opportunities for tips from users, at least in theory. If you've never heard of the bystander effect, you might be surprised to find out that sometimes you get tipped more the less people there are. This is because when there's 12,000 people in a room, everyone expects someone else to tip and get the show rolling.
So is CamSoda profitable? CamSoda is a great place to make money on webcam. As a model you get over 50% commission on all tips received. Including the free tokens users get, CamSoda claim that models actually get over 80% of the earnings. If you desire to make the lions share of the earnings, CamSoda is a site that is sure to reward you.
---
MyDirtyHobby

There are absolutely no free shows on MyDirtyHobby, not even a free chat. If a user wants to talk to you at all, they are going to have to pay you up front for that pleasure. As you can imagine, it feels great to know that you aren't going to be wasting your time with any users that are just there to window shop.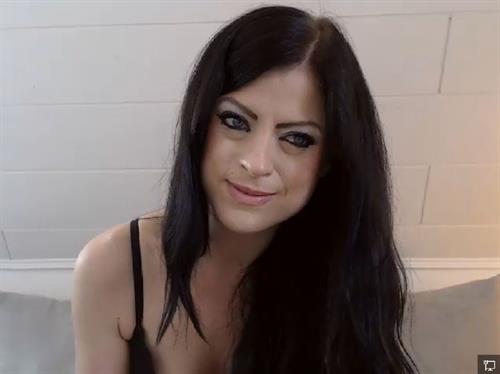 That being said, no window shopping also means that less people come into the store. Competition between cam girls is much smaller than on other sites. At the time of writing under 150 models are online, a much smaller number than the 500 average that are on most other adult webcam sites.
Unlike other xxx webcam sites, MyDirtyHobby's focus isn't just on the livestream. Many cam girls frequently upload kinky videos for users to purchase. These videos are often kinkier in nature than most sites, and appeal largely to fetishists. While MyDirtyHobby doesn't currently offer geoblocking, the fact that it is a German site means that less traffic comes in from the states.
At the end of the day, MyDirtyHobby is the best site to get a webcam modeling job on to if you have no intention of devoting any time at all to free mooching users.
---
How Much Do Cam Girls Earn?
The biggest and most important question people have is how much do cam girls earn. Well, the amount depends on the sites you choose, your popularity, and what you are willing to do on cam.
The most popular girls on the top sex cam sites make six figure incomes, if not more. Generally speaking, the sites themselves don't like to release this information, but LiveJasmin displays it proudly, the top camgirls are millionaires.

That being said, not every camgirl will be as popular. Read on, for some tips to become as popular as possible and to hook those high paying customers.
Building Your Webcam Persona
Before you start your webcam job, you should decide on your persona. Most camgirls don't want to operate under their real name and with the same personality they have in real life, for obvious reasons. By going under an alias with a fake birthday and a new personality, there is a smaller chance of being recognized.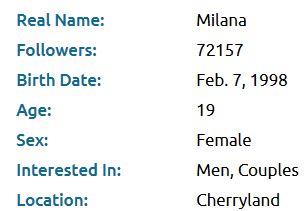 Ideally, you should build a personality that isn't too far from your own, as pretending to be someone different all day can be tedious. If you want to make money on webcam, try to create an engaging personality that keeps users coming back for more.
If you intend of becoming a webcam model with a fetish focus, we recommend going with LiveJasmin, which has a strong following under the submissive and dominant categories.
Long story short -
When creating your persona you will need to decide on a username, "real name", and "date of birth".
Privacy as a Camgirl
When you get a webcam job, you strip on camera for users to see, but that doesn't mean you want users to know who you really are or where you really live. That's why most camgirls use aliases.
But an alias isn't always enough. You should decide which if any areas you want to block from being able to watch you. Most cam girls don't want to be found out by their family and friends logging onto the site one day.
Some camgirls choose to broadcast with a mask on or without showing their face, but not all sites allow this. The girl in the image below only shows her cam feed up to her lips.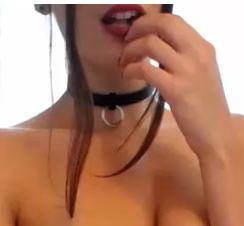 Maximize the Money You Make on Webcam
To make the most money on webcam possible, there are a few things you are going to have to learn. Most of these things involve engaging the users and making them feel like a part of the show.
First, set up the camera in either a way that makes it look like you are talking to them personally or in a way that focuses on your best feature. What do we mean? Many camgirls have the camera off center and aren't even looking into it. Why should the user care, if you don't?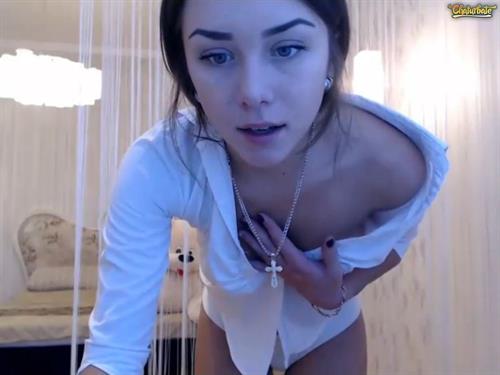 Upload videos for them to purchase and consider selling your used panties. How much do cam girls make selling their panties? Enough to make the trip to the post office. Just make sure to use a fake name and a PO box so that it can't be traced back to you.
Next, talk to the users and make it look like you are genuinely having fun. Don't forget to thank the users out loud when they tip you, a simple thank you userxxx makes them feel self important and more willing to tip again.
Lastly, don't forget to pick up the tools of the trade which keep guests entertained. The one toy that every cam girl needs is the Lush Toy. This is that little pink vibrating dildo you may have seen poking out from nearly every girls love box.
Webcam Modeling as a Career
When you start your webcam modeling job, you become your own boss. You decide on your work hours, what you are willing to do on cam, and when you take a vacation. As your own boss, you get to decide how long of a career you want to make out of cam modeling.
Some girls become webcam models to make ends meet during bad months while others see it as a life long career. If you want it to be a short stint, sign up to a site and use it for as long as you need, you can quit whenever you want and no one can force you to continue.
If you are looking for a career in webcamming, great, there are plenty of cam sites where you can keep making money past your prime. Mature webcam girls are only becoming more and more popular, especially if they have been camming for years and have built up a loyal user base. Experienced cam girls know how to draw tips, by the time you would be mature, you could be pulling in a significant income.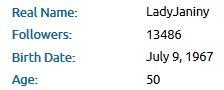 The Camgirl's Best Friends
Anyone can get a webcam modeling job, but the best camgirls all seem to share a few common toys. The biggest selling feature of any cam nowadays is high definition. We highly recommend getting as HD a camera as possible.
You should also purchase a collection of dildos, vibrators, paddles, lingerie, and buttplugs if you don't already own any. Don't worry if you don't own any right now, you don't have to purchase anything right away. In fact, as you become more popular, users will buy them for you.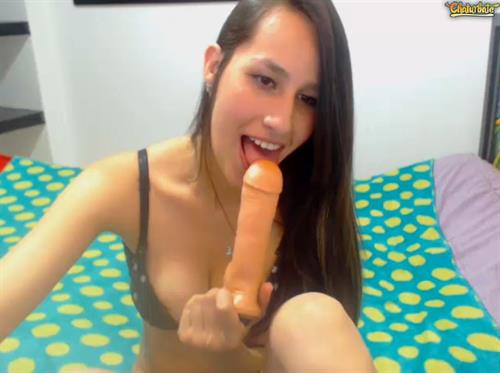 As we mentioned earlier -
If you want to make money on webcam, you should definitely get a Lovense toy. It is an interactive vibrator that vibrates as users tip. We have seen cam girls earn easily over $2,000 a day with nothing but a Lovense toy in.
Hooking Whales
As a performer you will realize that there are three types of users. The free users that will never pay, users that tip a little, and whales that make up the bulk of your earnings. It isn't unheard of for big tippers to buy camgirls real life items either, like lets say a car or you know, three cars like ButteryBubbleButt on Chaturbate got.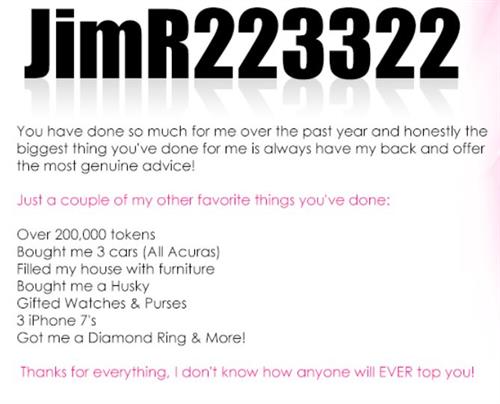 So how do you hook a whale?
Keep your users engaged, create fan clubs and a Snapchat account for them to purchase. If you are into social media, create an Instagram and Twitter account, to drive users back to your live shows. Don't forget to tweet and Snapchat during your live shows. Many fans will log on to watch you regardless of what they are doing. You would be surprised to find out how many men watch sex cams at work.
If you notice any large tippers, make a note of them and try to notice them when the log into your room. Users love it when they believe you think about them and miss them when they're gone.
How to Pick a Webcam Site
Determine how much do cam girls earn as a percentage of the tips, how often you need to be paid, and the type of show you want to provide.
For a focus on public shows where thousands of users can tip you at once, the best webcam modeling job would be on Chaturbate.com.
For a focus on private shows, the best webcam modeling job would be on LiveJasmin.com
Conclusion
When you start a webcam job, you are giving yourself a huge opportunity to make a lot of money. But not every cam girl is as successful right off the bat. Some cam girls are more successful one one site than another, for no reason whatsoever.
We recommend signing up for all of the sites and seeing which works for you. Don't forget that signing up doesn't cost you money, but can help you make a lot of money. If you're still unsure of what site you want, check out Chaturbate, it is the most popular right now.