Flirt4Free is Not Free, but It Has Incredible Adult Sex Cams
Last updated
September 03, 2017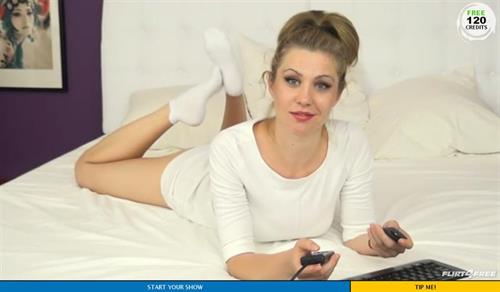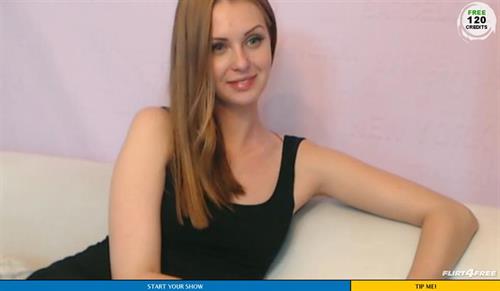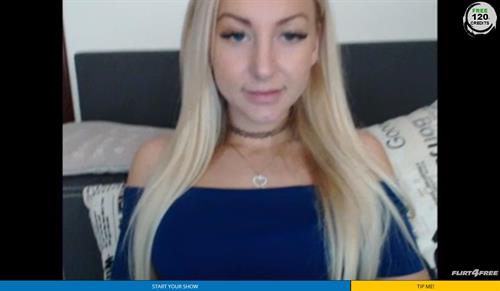 Flirt4Free.com is all about proficiency and style and it manages to add a hint of sophistication to the world of adult sex cams. It's not really free, but there are free chat rooms, huge credit bonus and discounted shows. Learn more about this unusual, sexy site with this Flirt4Free review.
Flirt4Free Prices
Flirt4Free.com is on the pricey side of the adult cam world and when compared to the bets webcam sites online, it is relatively expensive. However, some show modes are cheaper than others and considering that this website is the premium version of live sex shows, the price is not so high that it's not an option.
Average Chat Costs

Public Chat Rooms - Free
Voyeur Sexcam Mode – Between $1 and $12 per Minute
Group Sex Cams – Between $1 and $12 per Minute
Semi-Private Webcam Sex Chat - $3 per Minute
Private Porn Chats – Between $3 and $6 per Minute
Premium Porn Webcams - $7-$12 per Minute
Feature Shows - $3 per Minute or Free for VIP Members
Top XXXCam Promotions

120 bonus credits on your first purchase
Deals – Special Camgirl Discounts

Standard Credit Packages

First time buyers

120 Credits for FREE
300 Credits for $29.99 Plus 120 Bonus Credits
600 Credits for $59.99 Plus 120 Bonus Credits



Registered Users:

300 Credits for $29.99
600 Credits for $59.99
900 Credits for $89.99
1,100 Credits for $109.99
1,200 Credits for $119.99
1,800 Credits for $179.99
2,400 Credits for $239.99

Membership Costs

Free Membership - Free
Basic Membership – Free
VIP Membership - $39.95 for 30 days

Payment Options

All major credits and debit cards can be used on the site including: Mastercard, Visa, Bleue, Discover, JCB, Solo and Switch
Bank Wire Transfer
Memberships and Benefits on Flirt 4 Free
Free Membership

Free chat rooms on demands
View camgirl profiles
Get 120 free credits

Basic Membership

Watch all types of live sex shows
120 free credits
Free chat rooms on demand
Access sexcam previews
Message the webcam models
Get highlighted on the adult chat rooms

VIP Membership

Email sexcam performers
Watch your past private sex shows
Bigger videochat preview
10 reserved webcam names
Watch themed porn shows for free
Turn off free users
150 VODs, accessible for a week
Browse all sexy photo galleries
The Most Popular Features on Flirt4Free.com
Free video chat rooms where models are available for some sexy flirting
Standard 1on1 webcam sex chats
Premium private porn shows of the highest quality
Semi-private sex cams where several users chat with a single model, but only see their own text and the model's text
Combo sex chats that are semi-private unless the camgirls is already in a private session
Multi-user sex shows is where several users chat with a single host and everyone can see everyone's texts
Voyeur sex chats is an option where a user can peek into other users' private porn shows
Super Voyeur lets users watch up to six sex chat rooms on a split screen
Group sex cam shows are a bit like Gold shows on Streamate where users commit to invest a certain amount of credit and if a goal is met, the show begins
Themed webcam porn shows are available periodically
Party Chats are basically free group shows but tipping is recommended
Cam2Cam can be used with all private webcam sessions
Webcam Sex Deals are actually coupons users can use during live sex shows
Adult Web Cam Offers remind haggling. Users make offers and see if they agree
Users can record their own live shows and watch them later on
Virtual Gifts can be sent to the webcam models at any time
Mobile access is advanced and impressive
VIP Archives include special videos and galleries
A variety of social features such as forums which users are invited to use
Nice-looking profile pages featuring information about the hosts
Easy and clear navigation
Flirt4Free's Pros and Cons
Pros
This site is famous for its superb live adult cams and it always delivers. Every sex chat room here looks absolutely amazing and the models are both beautiful and committed. The variety of nude chats and hosts is mind-blowing and the fact that you get 120 credits on your first purchase is just the frosting on the kinky cake.
Cons
Prices are not particularly cheap and unless you are very careful and mindful you can easily end up with a huge bill at the end of the month. The VIP membership cost is also pretty stiff, especially when it doesn't offer any discount on private sex chats.
Editor's Impression of Flirt4Free Webcams
Entering this adult cam site is like going into an expensive store. If you are careful you can purchase something that is better than anything you've ever had and if you're not, you will end up with a big fat debt. This is not to say that all of the sex shows here are overpriced. As this Flirt4Free review demonstrates, there are many group sex chats and even 1on1 which go for no more than $3 per minute, which is an average and an even low price compared to the best webcam sex sites. Here you at least get a full value for your money because no show here is average and the women are trained and skilled in making users feel as if they've reached paradise and have no interest in leaving.
Nothing says welcome like free credits and the 120 we got from Flirt4Free.com already placed out research team in the right set of mind. Not all of the camgirls were available for free chats, but we found a few who were and were quickly immersed in the full My Free Cams experience. Even as a standard member you can access most of the important things on the site and users communicate both with each other and with the webcam hosts. Always make sure you check the schedule of the free themed sex shows, because missing out on such a sweet bonus would be a shame.
This site is obviosuly more expensive than Sexier.com and MyFreeCams, but if the prices on this website still worry you, just look at how many options you have to spend less. The really extraordinary option is called Offers and it means that users can make a financial offer to a specific host, committing a certain amount of credit for a fixed-length show. The webcam model can accept, decline or answer with a counter-offer which is something that we've seen for the first time when composing this MyFreeCams review and have never came across on any other site. The coupons are another weird but cool exclusive option where hosts post specific Deals as they're called that any user can claim. They offer blocks of shows, usually not very long, for a huge discount and if you like a good deal, this is the right place to look.
Every feature on My Free Cams is well planned and you can see the proficiency and design that went into every aspect. Even though there are many available tools, the site is not confusing and it is actually surprisingly easy to find what you need and understand the site's rules, even if you are new to the world of live adult cams.
The VIP membership costs a lot for an upgrade, but we've already pointed out that most things on this site are not cheap. It does come with a whole bunch of features and videos, but it would have been more tempting if users also received a discount for their private shows. As it is we feel that this upgrade does not really pay off and unless money is not an issue, standard membership is probably the wiser choice.
There are a lot of videos on this website, some adult clips and some recorded porn shows. You can choose to pay $1.80 per minute, but don't, because it's the most expensive offer, and you can also purchase 24 hour access for $13.50. If you are really into XXX vids and recorded porn cam sessions, go and get the full week deal. It's only $33.75, so much cheaper than the Pay for Minute option and while we're not sure of why you'd want to watch prerecorded clips on an adult web cam site, this is a very affordable choice.
Users can choose to organize the cam girls in an alphabetical order, according to their price or with a simple random shuffle. There are several search tools such as the category sort option and you can also just type in a name or a keyword into the free search box.
It is very easy to enjoy yourself on My Free Cams and the site works hard to make sure that you will. It may not have the free cams its name suggests, but it understands webcam sex shows and it features incredible ones in style and with great attention to details. If you want the conclusion of this MyFreeCasm review we would say that this site is ideal, but only for specific cam users. It is very professional, which is its greatest advantage, but surprisingly also its greatest fault. This is the absolute perfect site for guys that like order and smooth interface. Even the smut looks almost clean when it's captured in HD and with so many inventive hosts every live sex show is like the first.
This is not the adult cam site for guys that like messy amateur sex and that need a bit of madness to enjoy the show. Everything here is organized and orderly and it's hard to stray to the darker part of the woods.